Fall in household financial situation drives consumer confidence to its lowest level since a month after EU vote
The YouGov/Cebr Consumer Confidence Index declined by -1.5 points this month to 108.0. This is its lowest level since July 2016, immediately after the UK voted to leave the European Union. While any score over 100 shows more consumers are confident than unconfident, the Index remains stubbornly below the level it was at before June's referendum.
YouGov collects consumer confidence data each day with 6,000 interviews a month. Respondents are asked about household finances, property prices, job security and business activity, both over the past 30 days and looking ahead to the next 12 months.
Six of the eight measures have fallen in April, while two have increased. Home owners' expectations for property prices over the coming year have seen a marginal rise, while business activity in the workplace over the last month has also gone up.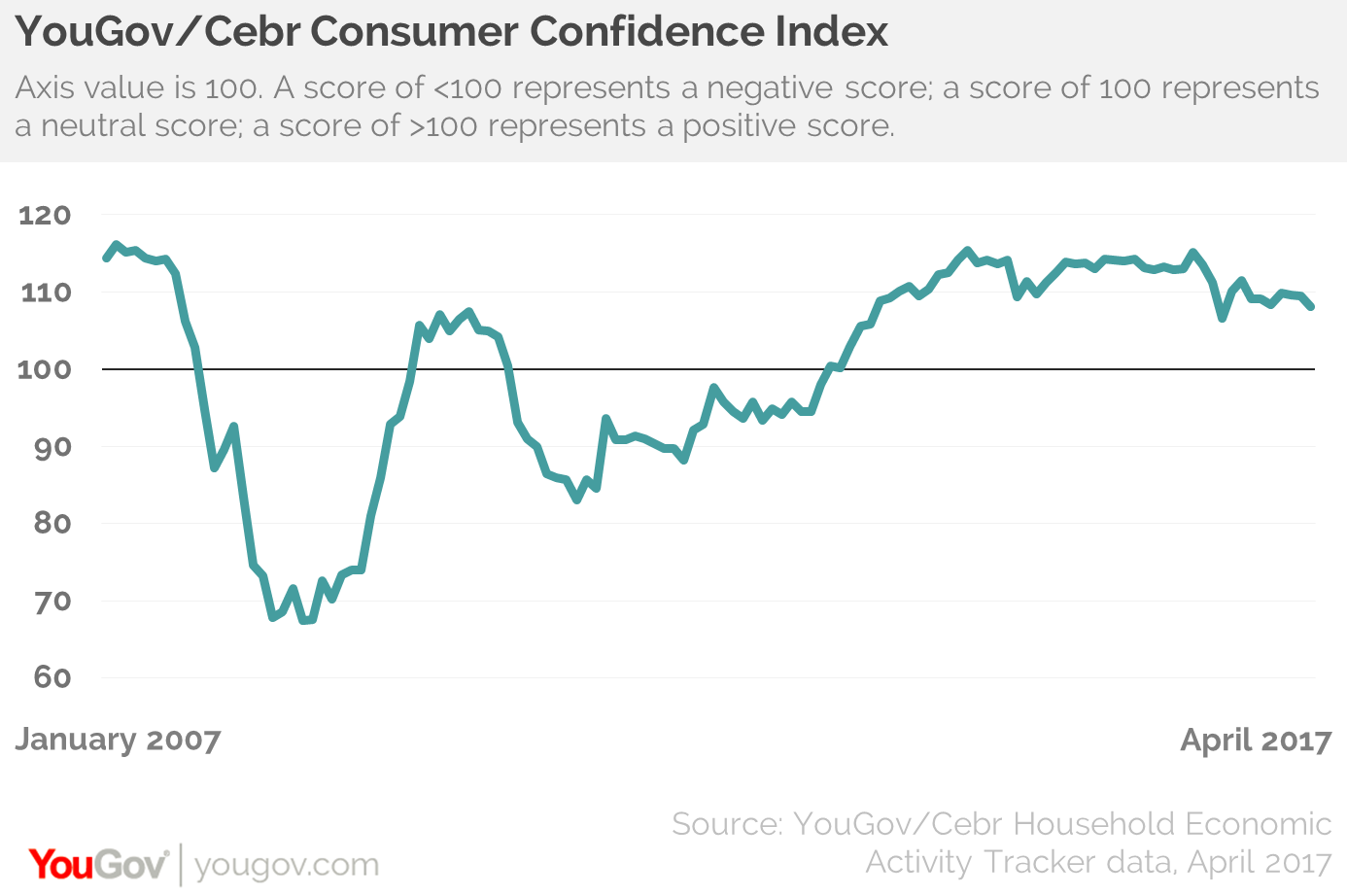 The fall in consumer confidence comes as the economy appears to be weakening. Many analysts have said for a while that inflation would bite and these figures show that it is beginning to do so – and is likely to get worse over the coming year.
People's expectations for how their household financial situation will be over the next 12 months have slipped to their lowest level since December 2013. Additionally, perceptions of household finances over the past 30 days has fallen, too.
If people start to really rein in spending, the knock-on effect on the economy could be notable and the retail sales figures suggest that this is already starting to happen. But people are not just worried about their wallets – job security is weakening as well, with this measure falling over the last month to its lowest level since April 2013.
Image from PA