New YouGov research reveals the most popular fish orders at Britain's fish and chip shops
Sooner or later, most Brits will have been stuck behind someone at a fish and chip shop deciding what they're going to have, often holding a pose made famous by Sam Allardyce.
But what fish are they most likely to order? Now new YouGov research can reveal the most popular poisson at Britain's fish and chip shops.
Once Brits who never eat fish from a fish and chip shop are removed, cod and haddock accounted for 83% of the answers given.
Less popular fish such as plaice, rock, skate, pollock, halibut and sole were each favoured by only a tiny proportion of Brits (between 0-5%).
Of the two favourites, cod is by far the more popular, with 60% of Brits saying it is the fish they are most likely to order, compared to 23% for haddock.
There is, however, a strong geographical divide. Whilst cod is God among most English and Welsh diners (between 57% and 66% choosig it), Scots are more likley to have haddock (59%).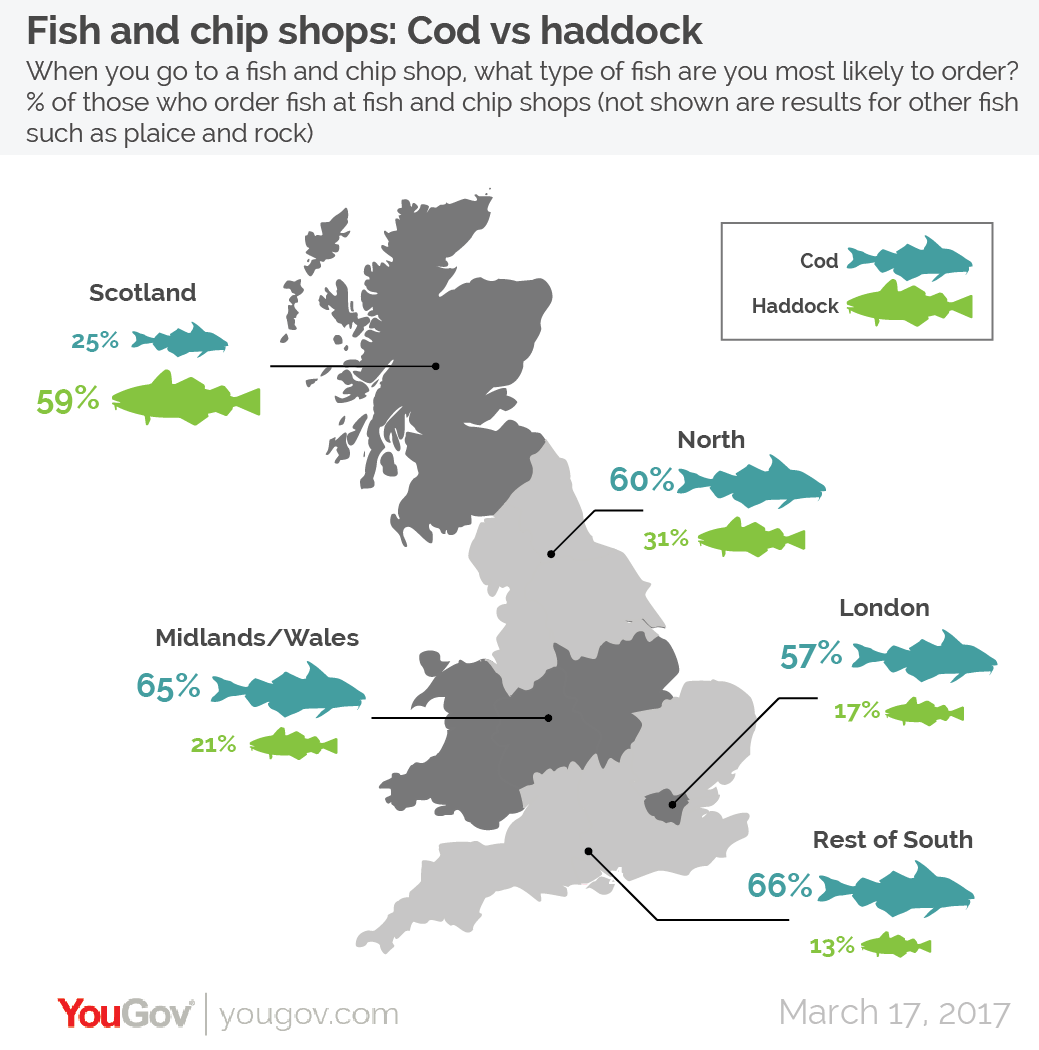 However, things may be about to change. A new guide from the Marine Conservation Society has removed haddock from its "green" list of fish that are ok to eat. It follows haddock stocks declining below recommended sustainability levels in three North Sea and West of Scotland fisheries.
This has led to concerns from the Scottish Fishermen's Federation – who maintain that haddock stocks are well-managed and remain at sustainable levels – that consumers may stop buying haddock.
Photo: iStockphoto