Workplace measures improve while domestic ones fall back for second month in a row
UK consumer confidence is proving resilient with improvements in job security and workplace activity making up for falls elsewhere, the latest data from YouGov and the Centre for Economics and Business Research shows. 
The YouGov/Cebr Consumer Confidence Index rose to 109.4 this month, an increase of 0.3 points on October. This represents the smallest monthly change in the Index since March, reflecting the rolling state of flux consumers have been in since the EU referendum.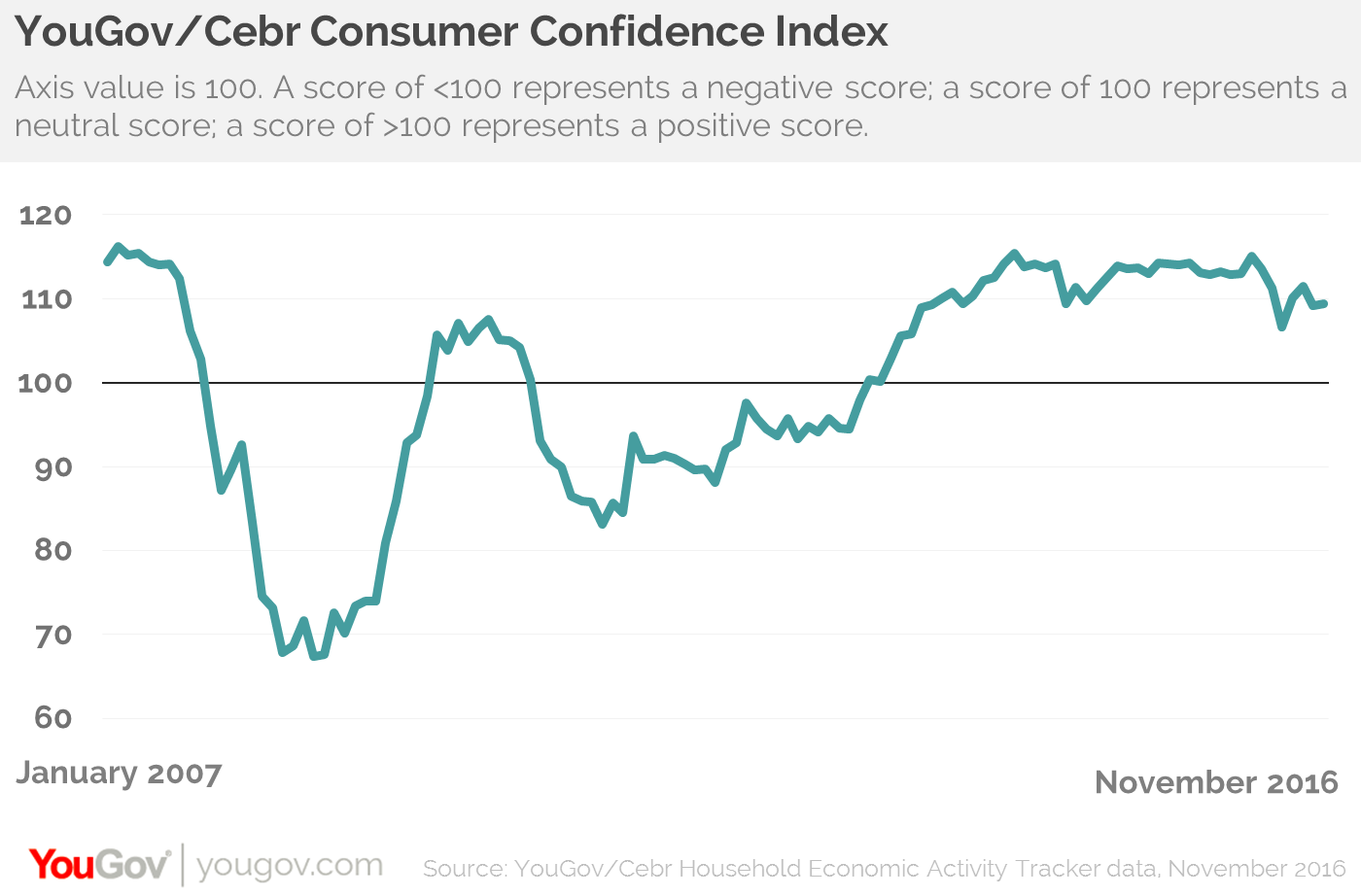 YouGov collects consumer confidence data each day with 6,000 interviews a month. Respondents are asked about household finances, property prices, job security and business activity, both over the past 30 days and looking ahead to the next 12 months.
The small rise in the headline consumer confidence figure is due to increases in both the backward and forward-looking job security and workplace activity measures. While relatively modest, these improvements have been enough to offset continued falls elsewhere.
However, we shouldn't ignore the clouds on the horizon. Both backward and forward-looking household finance measures dropped for the second successive month. Although the declines are relatively small at the moment, they are ongoing and will be monitored closely over the coming months.
Additionally, while the housing market is steady our measures show a slight slippage, adding to the sense that a modest slowdown could well be on the way. But whatever 2017 may hold, consumers are relatively buoyant – for now at least.
Find out more about YouGov Reports
Image from PA