New research conducted in conjunction with the Charities Aid Foundation has found that a campaign that urged people to donate their first new £5 note to charity has raised up to £12.5million.
The campaign has been attributed to John Thompson, a fundraising consultant at Changing Business. He launched the drive on social media, and encouraged people to donate to charity the first new plastic £5 note they received.
Those behind the efforts used the hashtags #FirstFiver and #FiverGiver in order to raise awareness of the campaign.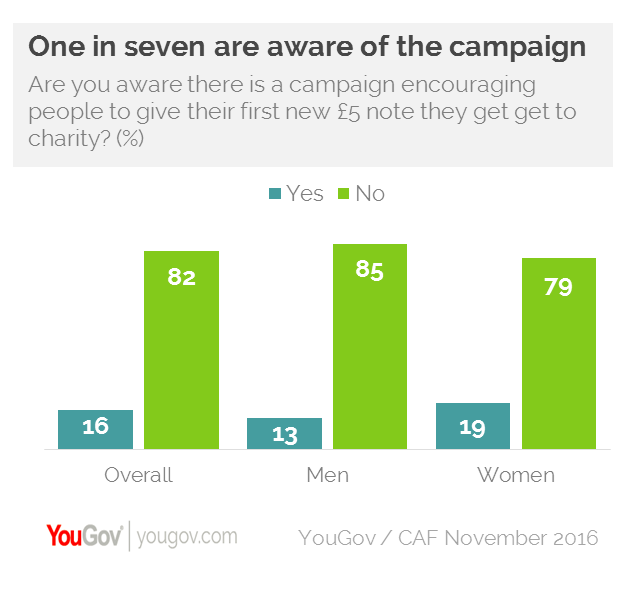 The study indicates that 5% of people have already donated, or plan to do so in the future. Women were found to be more likely to donate; 8% they have done, or will do in the future, compared to 3% of men.
Awareness of the movement is relatively high. We found that 16% of respondents had heard of the campaign, while this was even higher among those aged 25-34 (25%).
The research was conducted ahead of the #givingtuesday which takes place later in November, which encourages potential participants to consider what they are spending their money on in the run up to Christmas.
Image PA