Conservatives still way out ahead as Labour leadership contest rumbles on

A single percentage point drop in Labour voting intention boosts the Conservatives' lead to twelve points in our latest poll, the second since the EU referendum. The Lib Dems also saw a one point decrease, whilst UKIP picked up an extra percentage point.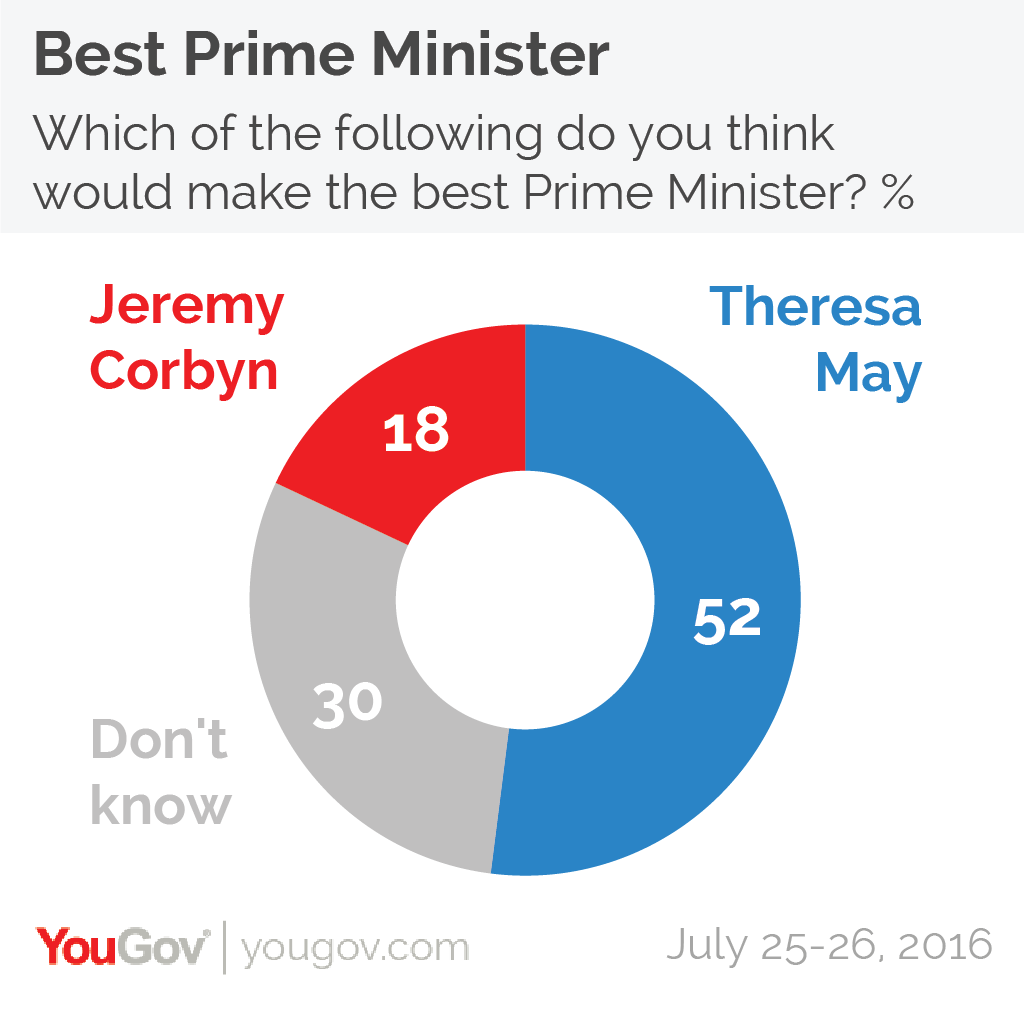 The Conservative lead is now larger than at any time since the 2015 general election, and represents a remarkable turnaround for the party which was 3% behind Labour in late April. It is still unclear whether the results are sustainable or are just down to a new-PM bounce and the continued division in the Labour party.
Voters also expressed their support for new Prime Minister Theresa May, with 52% of them saying that she would be a better Prime Minister than Jeremy Corbyn, who was supported by just 18%. May's efforts to reach out to Labour voters may be bearing some fruit, with 29% of 2015 Labour voters preferring her premiership to Jeremy Corbyn's – every little will help when the Conservatives have such a slim majority. May is also overwhelmingly preferred to Corbyn among 2015 Lib Dem voters (66% vs 8%) and 2015 UKIP voters (75% vs 4%).
Image: PA