The economy is the only issue on which the Conservatives have left the current Parliament with a better rating than they went in with
The days of David Cameron's premiership may or may not be numbered. But how did his government fare over the past five years?
A new analysis of YouGov's tracking data, which ran every other week over the course of the last parliament, reveals that on a number of issues the 2010-2015 Conservative party managed strong recoveries from losses of faith during the middle of the term – and ended with clear leads over Labour in five out of ten areas. But on only one measure has it ended up in a better position than it begun.
Fortunately for Tories the issue is the economy, consistently the most important issue to voters. Compared to their June 2010 average lead over Labour of +11, the Conservatives now lead by +18 in late April to May.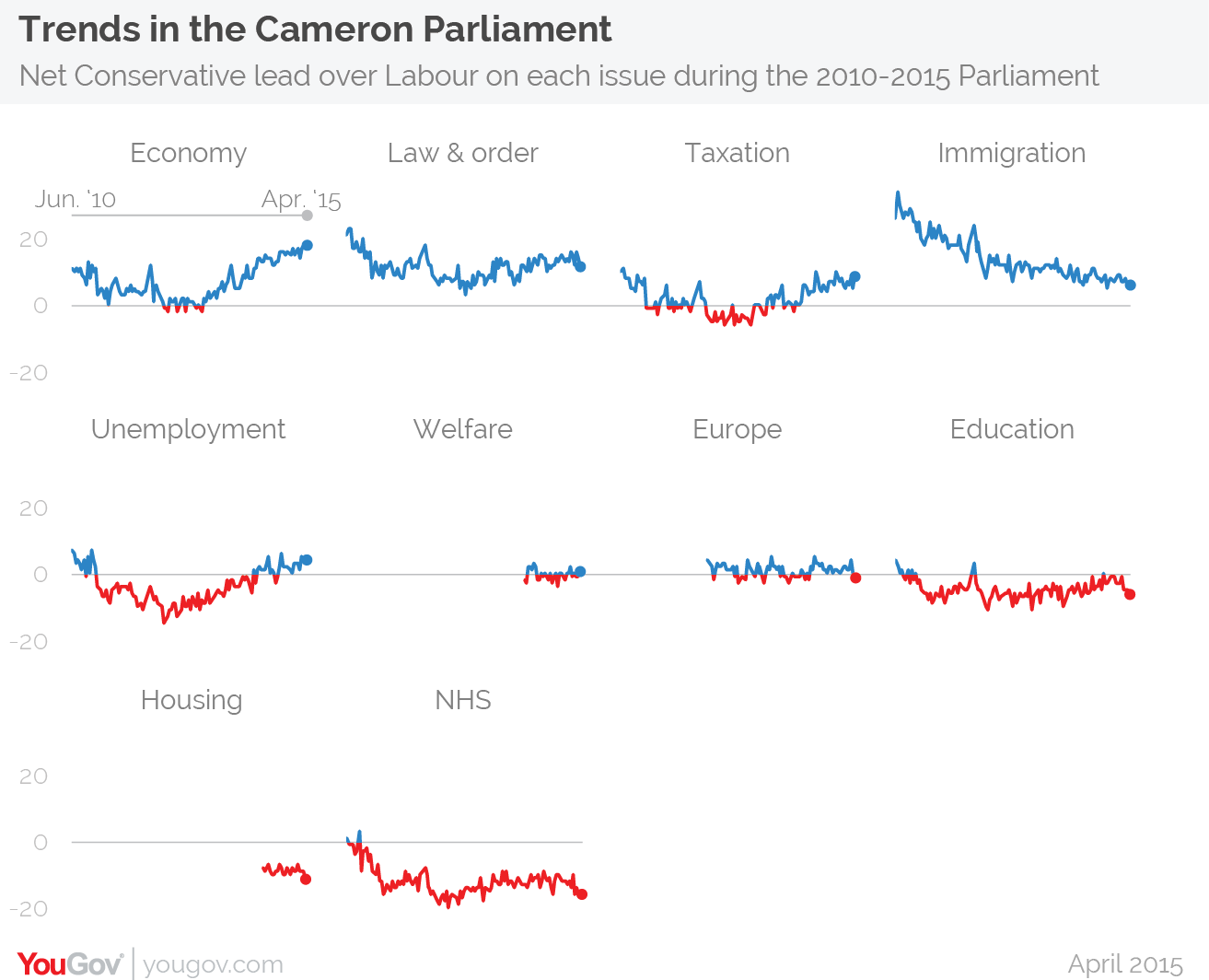 On unemployment, the Conservatives have very nearly recovered their initial lead of +6. They now lead Labour by +4, after lagging behind for the majority of the Parliament. Taxation tells a similar story – their June 2010 lead of +10 is now in touching distance, at +7.
On welfare and Europe the parties were always (during the shorter duration of our tracker on some of these issues) nearly tied, and on education and housing Labour had a consistent lead, albeit smaller than most Conservative leads.
The Tories have lost the argument on the NHS, however, averaging -12 over the course of the Parliament despite beginning at -2, and have seen their biggest loss of faith over immigration. The Conservatives may still lead Labour on the issue, but this lead has steadily collapsed from +30 to +7.