Budget airline Ryanair has blamed the timing of Easter and rising fuel costs for a 21% fall in first quarter year-on-year profits.
Profits after tax for the three months to 30 June fell to 78m euros (£67.3m), despite a 5% rise in revenues.
Ryanair boss Michael O'Leary defined the outlook for the coming year as "cautious".
This update contrasts with easyJet's trading update last week, in which the airline reported that it expected profits to significantly outperform last year's figures.
EasyJet's positive update included a 6.1% increase in revenue per seat, along with an 11% increase in total sales for the three months to 30 June.
Consumer sentiment
Using YouGov's brand perception tool, BrandIndex, we can gauge how consumers regard both brands.
If we start with easyJet and Ryanair's overall Index scores (a composite of six key measures of brand health), we can see that the former (-1.8) is way ahead of the latter (-34.9) for the entire quarter up to 30 June.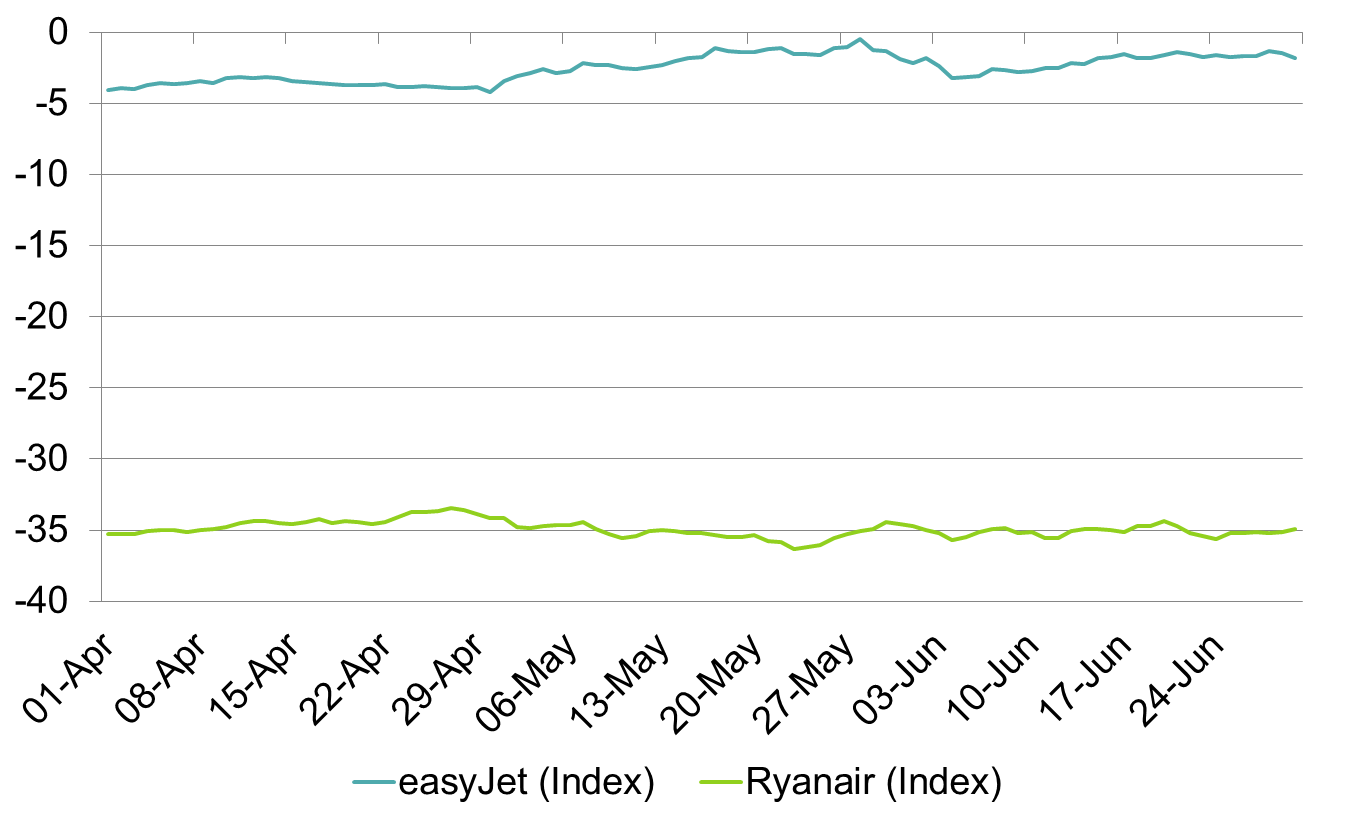 Furthermore, as we delve into some key image attributes, we can see that easyJet trumps Ryanair significantly for both quality (-18.3 compared to -49.3) and value (10.7 compared to -23.4).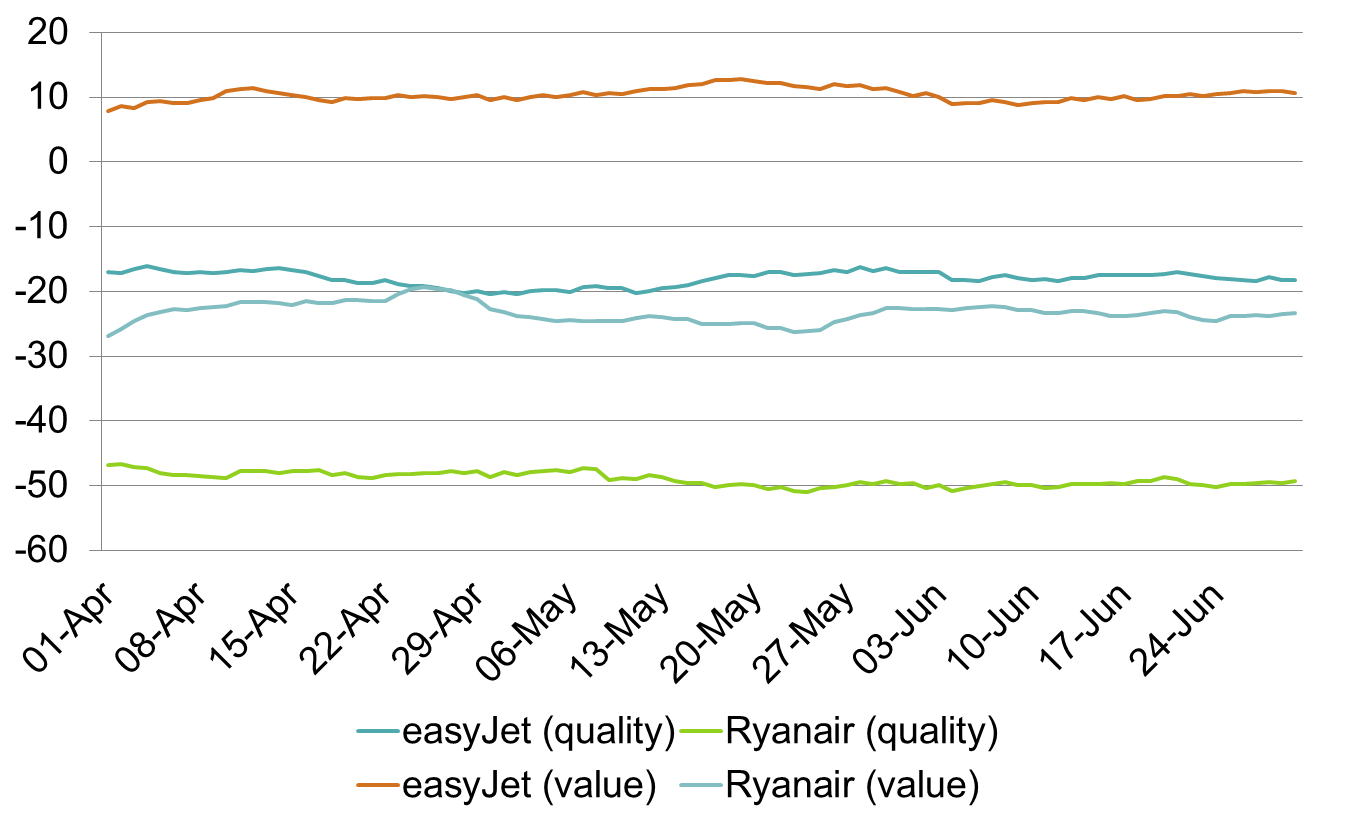 What does this mean?
Despite a difficult first quarter for Ryanair, especially in relation to easyJet, the airline still expects to achieve its full-year profits target. What this does suggest, however, is that competition in the industry generally, and with easyJet specifically, is intensifying.
YouGov's BrandIndex makes it clear that currently easyJet is viewed far more positively by consumers than Ryanair.  As both airlines continue to compete for business in an increasingly competitive industry, focussing on improving consumer perception as it relates to quality and value could be a way for Ryanair to surprise customers and compete more aggressively in an area where easyJet is currently winning.