TV barrister courts popularity whilst actor improves his cha-cha-chances of being the winner
After the first weekend's action on Strictly Come Dancing, Judge Rinder and Danny Mac have made the biggest impression with viewers, YouGov's weekly Strictly tracker poll reveals.
Despite only middling scores from the show's judges, the courtroom TV star is by far the most popular performer among those who watched the programme and have an opinion. After one dance, 22% say they want him to win - ten percentage points higher than closest rhumba rivals Louise Redknapp and Will Young.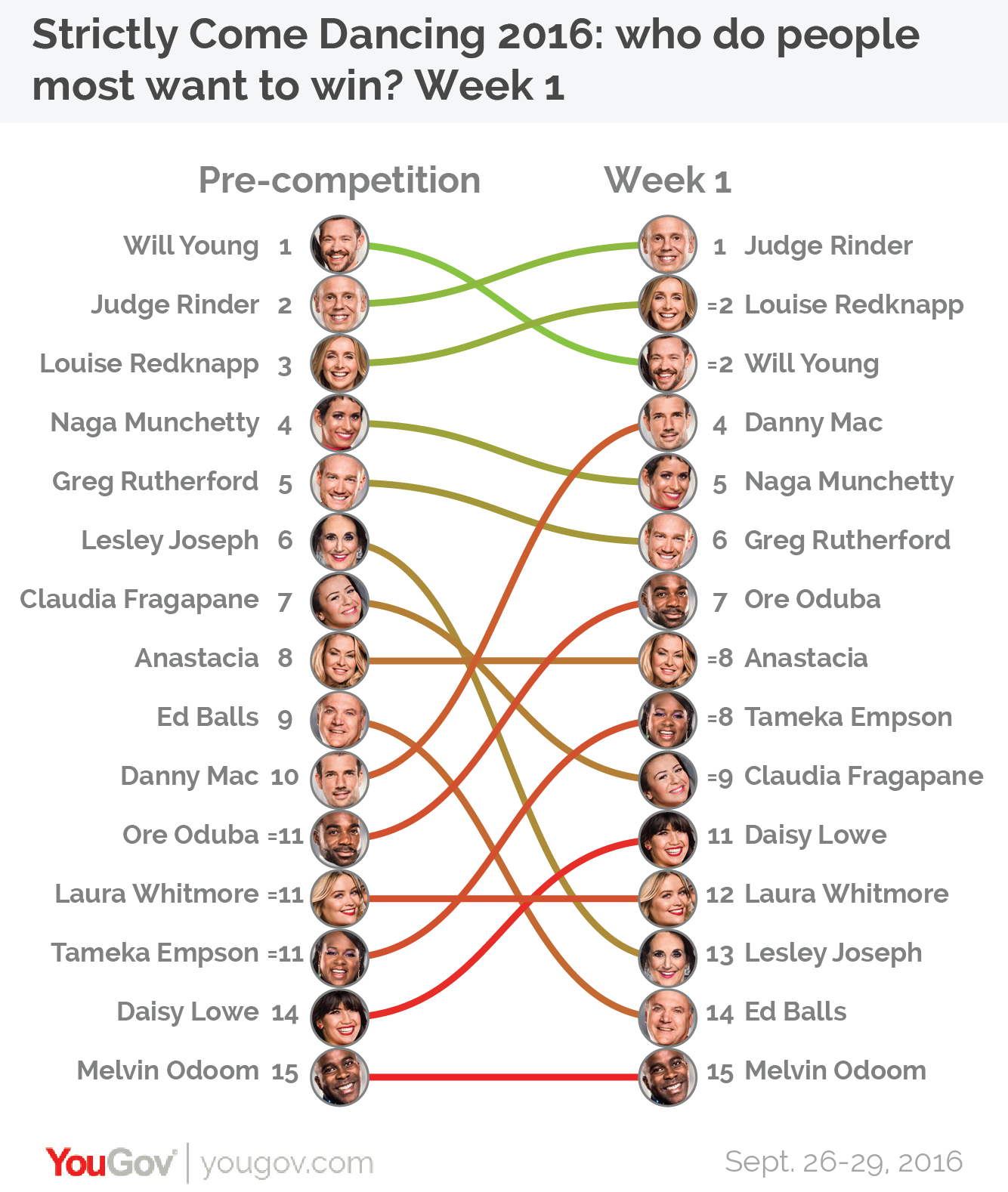 Meanwhile, former Hollyoaks actor Danny Mac has shot up the most likely winner's table. Before the opening weekend just 2% of the show's viewers with an opinion thought he was the most likely to prevail, but following his high-scoring cha-cha-cha 17% think he will be crowned champion. He is now second only to Louise Redknapp, who remains at the top of the table from last week's survey despite a five point fall to 18%.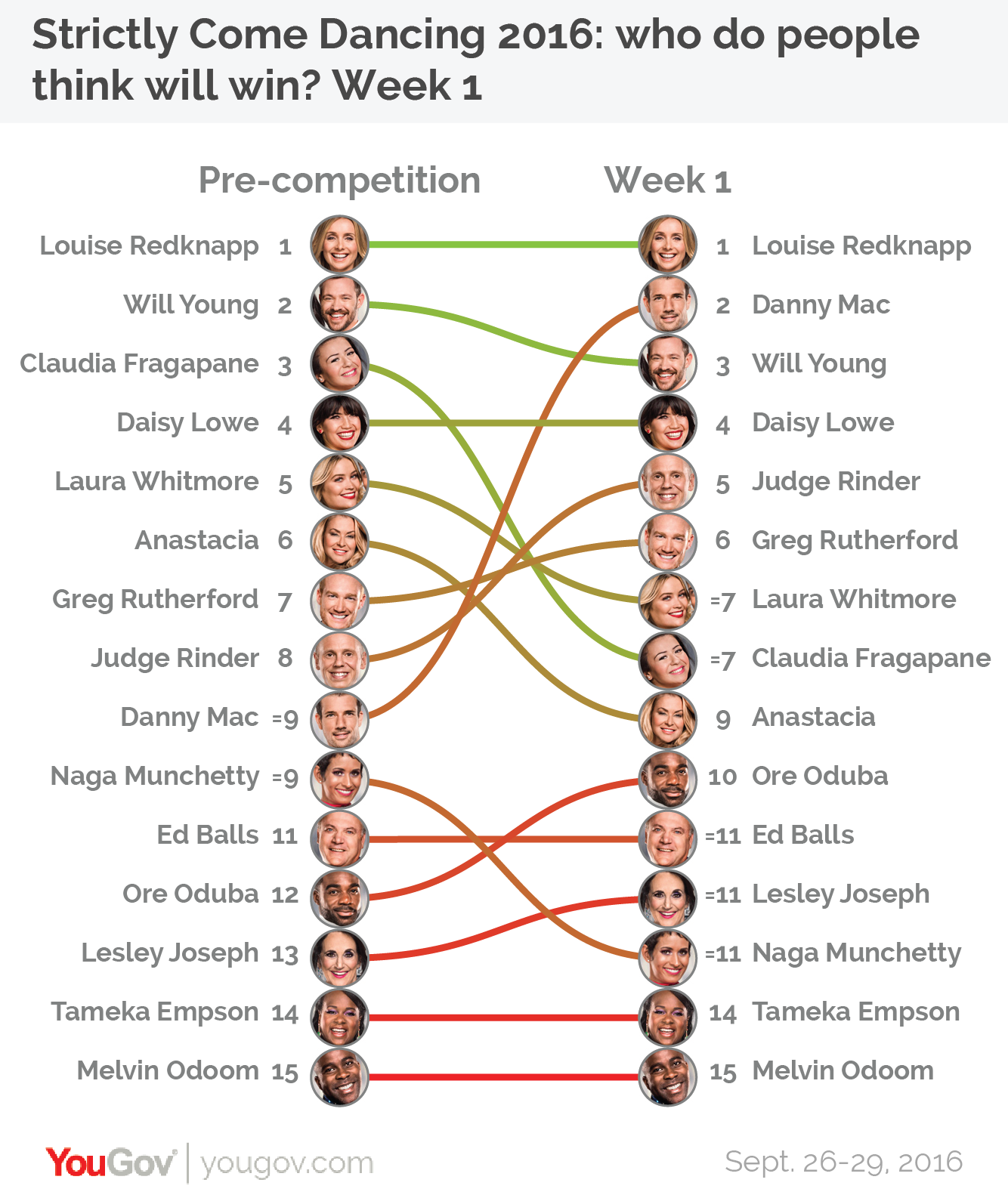 Asked who they thought had performed best last week, viewers felt that there were three stand-out stars in last week's show: Danny Mac (21%), Judge Rinder (20%) and Louise Redknapp (17%).
Melvin Odoomed?
Ahead of this week's first elimination things are not looking bright for DJ Melvin Odoom, EastEnders star Tameka Empson and former Education Secretary Ed Balls. Balls and Odoom sit at the bottom of the popularity table while Odoom and Empson are seen as the show's least likely winners. However, as voting will only start after competitors' second dances, all could still escape elimination.
Photo: BBC