Following the news that Dame Carolyn McCall is leaving EasyJet to take over as ITV's CEO, we look at how consumer opinion of the airline has improved under her leadership. 
Consumers and investors alike have reacted favourably to the changes EasyJet made with Carolyn McCall at the helm. From the end of her first year in charge until the EU referendum, the share price and the Index score, which measures overall brand health, followed very similar, positive, trajectories.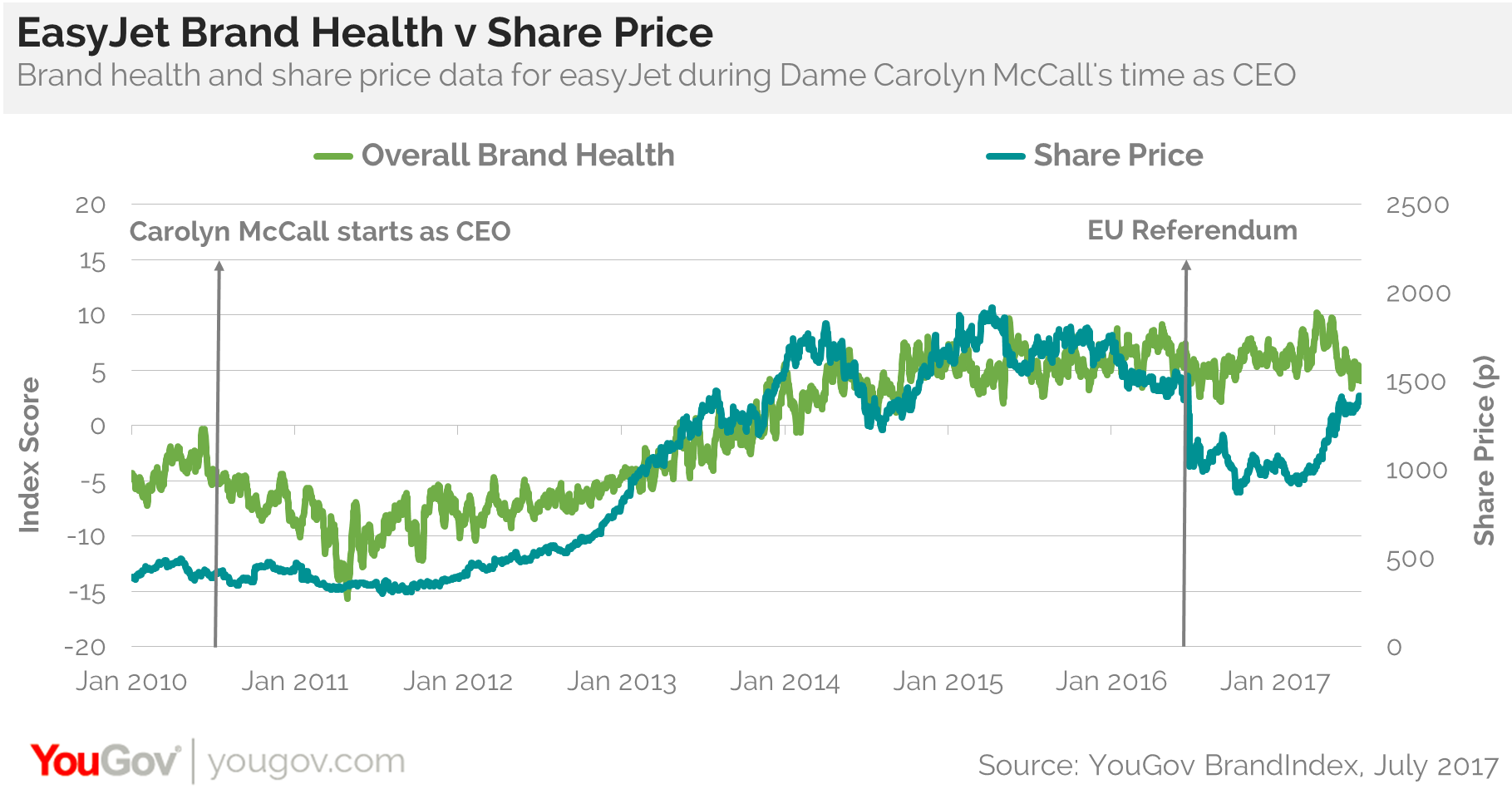 Only on two occasions did EasyJet's UK Index score and share price diverge. The share price dropped sharply in the wake of last year's EU referendum as investors worried about the result would mean for the travel sector. Its Index score has also fallen recently as its share price increased.
Our BrandIndex data also shows that EasyJet is hitting the right notes with their UK consumers. While it is perhaps not surprising that many people believe the brand provides good value, in a highly competitive sector, the company also has particularly high – and very consistent – ratings for customer satisfaction.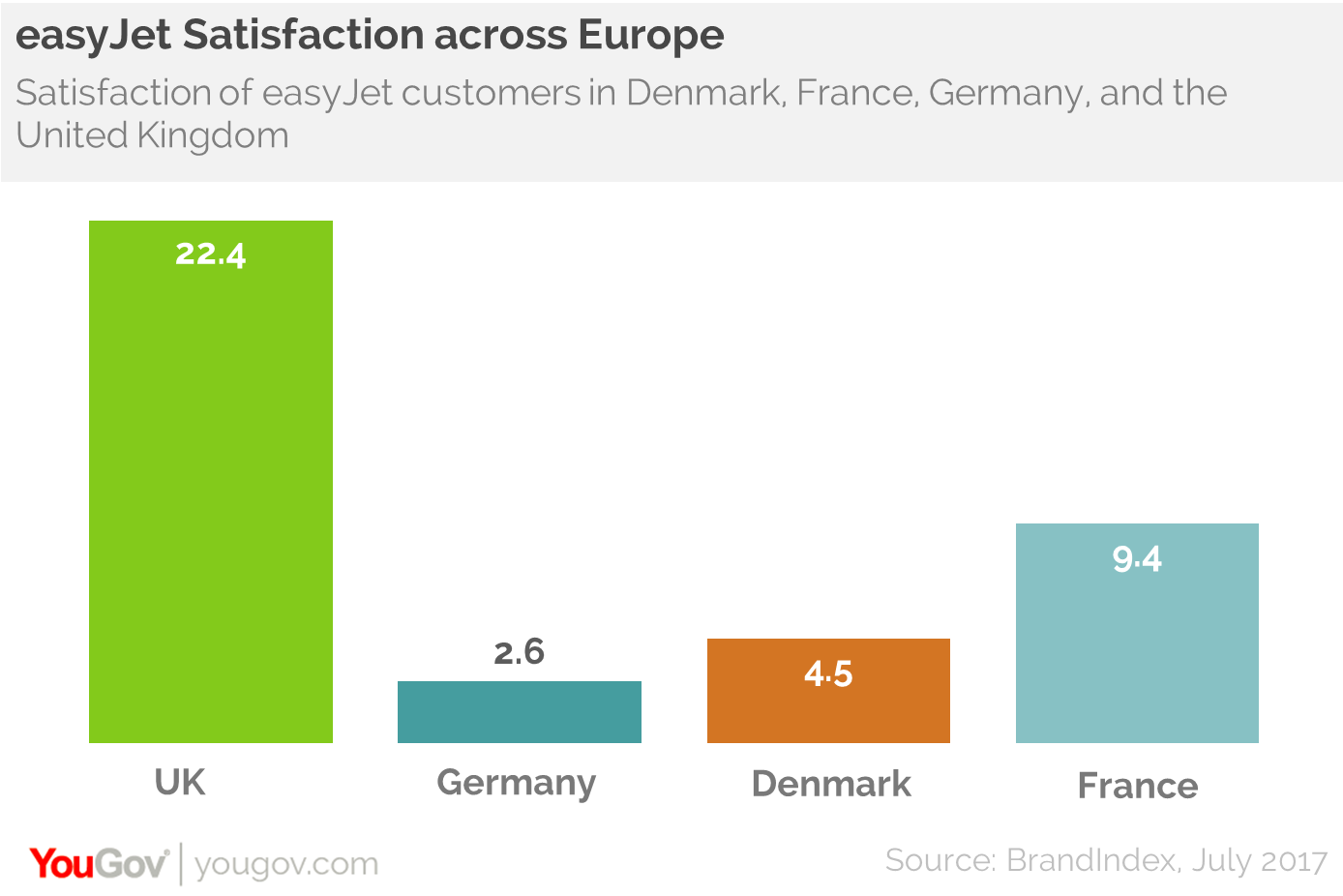 In fact, when it comes to satisfaction, EasyJet has occupied one of the top slots in the aviation sector in the UK throughout the year. However, within some of the EU's largest aviation markets the levels of consumer satisfaction are much lower, presenting the incoming CEO with an opportunity to build on her domestic success further afield.
Image PA