The early indications are that this year's John Lewis Christmas advert is the retailer's most effective of the past four years
Over the past few years John Lewis has used its Christmas adverts to stir the emotions – mostly, a touching form of weepy sentimentality.
However, with this year's ad focused on a bouncing boxer dog called Buster it has tried a different trick – humour. And early indications from YouGov's BrandIndex are that it seems to be working, with 2016's advert by the retailer being more effective over its first ten days than previous offerings the Bear and the Hare, Monty the Penguin and the Man on the Moon.
In terms of Ad Awareness (which measures how many people have seen adverts from John Lewis over the previous two weeks), it has so far out-stripped all of the brand's other recent Christmas spots. The question now will be whether it has the same amount of staying power as The Hare and the Bear or whether it falls off a bit after a strong start, in the same way that the Man on the Moon did last year.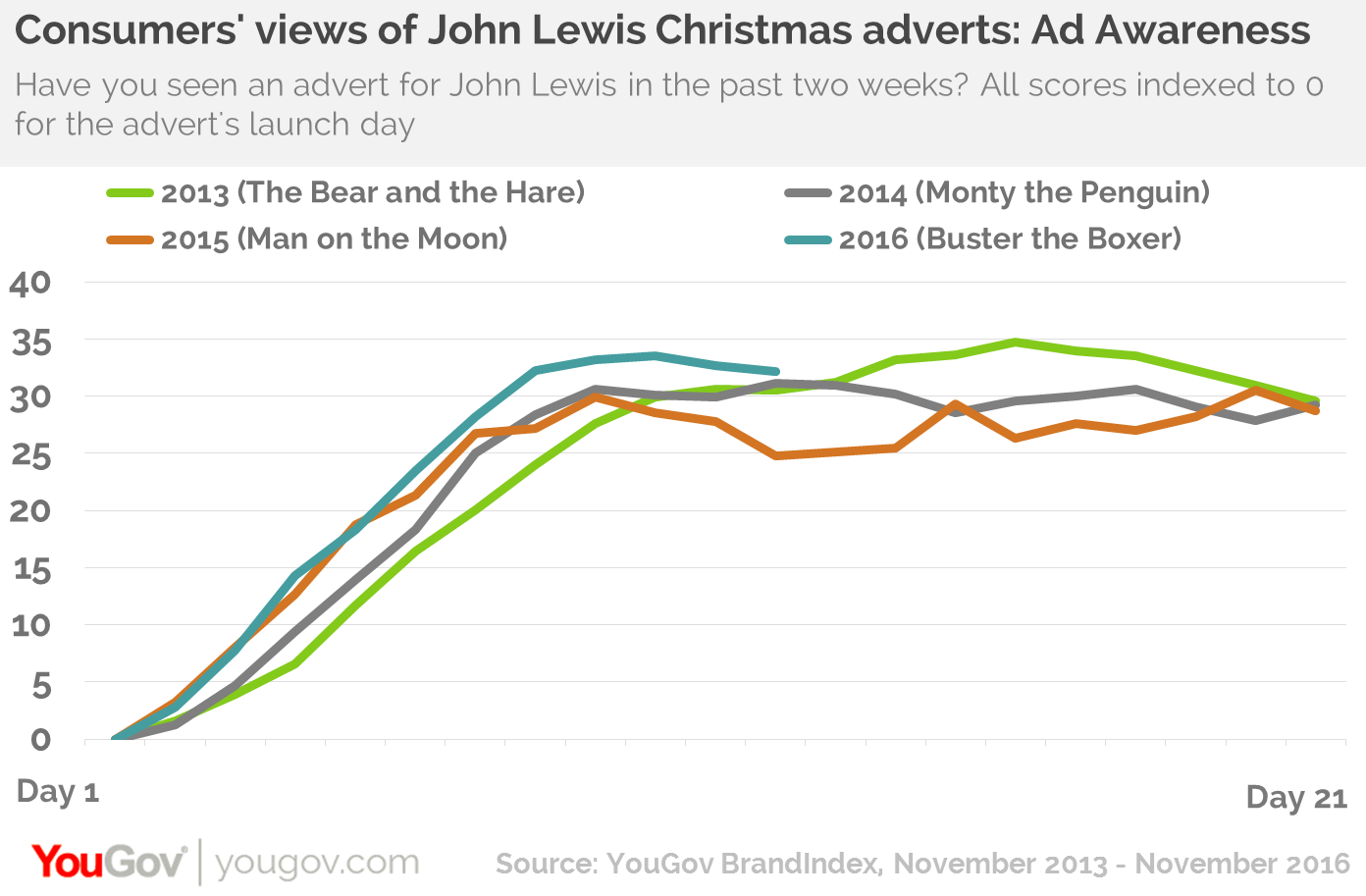 If anything, Buster the Boxer has had even more success when it comes to talkability (as measured by the word of mouth exposure score which gauges how many people have spoken about a brand with their family and friends over the previous two weeks).  Not only has its score gone up quicker, it has also reached greater heights than any of the previous three John Lewis Christmas adverts. Measured against past years, it would take a major drop-off for it not to be the most effective of the brand's recent festive ads.
Of course, this is in part thanks to the attachment with the Christmas period that John Lewis has built up over the past few years. There is an anticipation and expectation around the ad itself, with a good deal of speculation concerning its potential content in the days leading up to its release.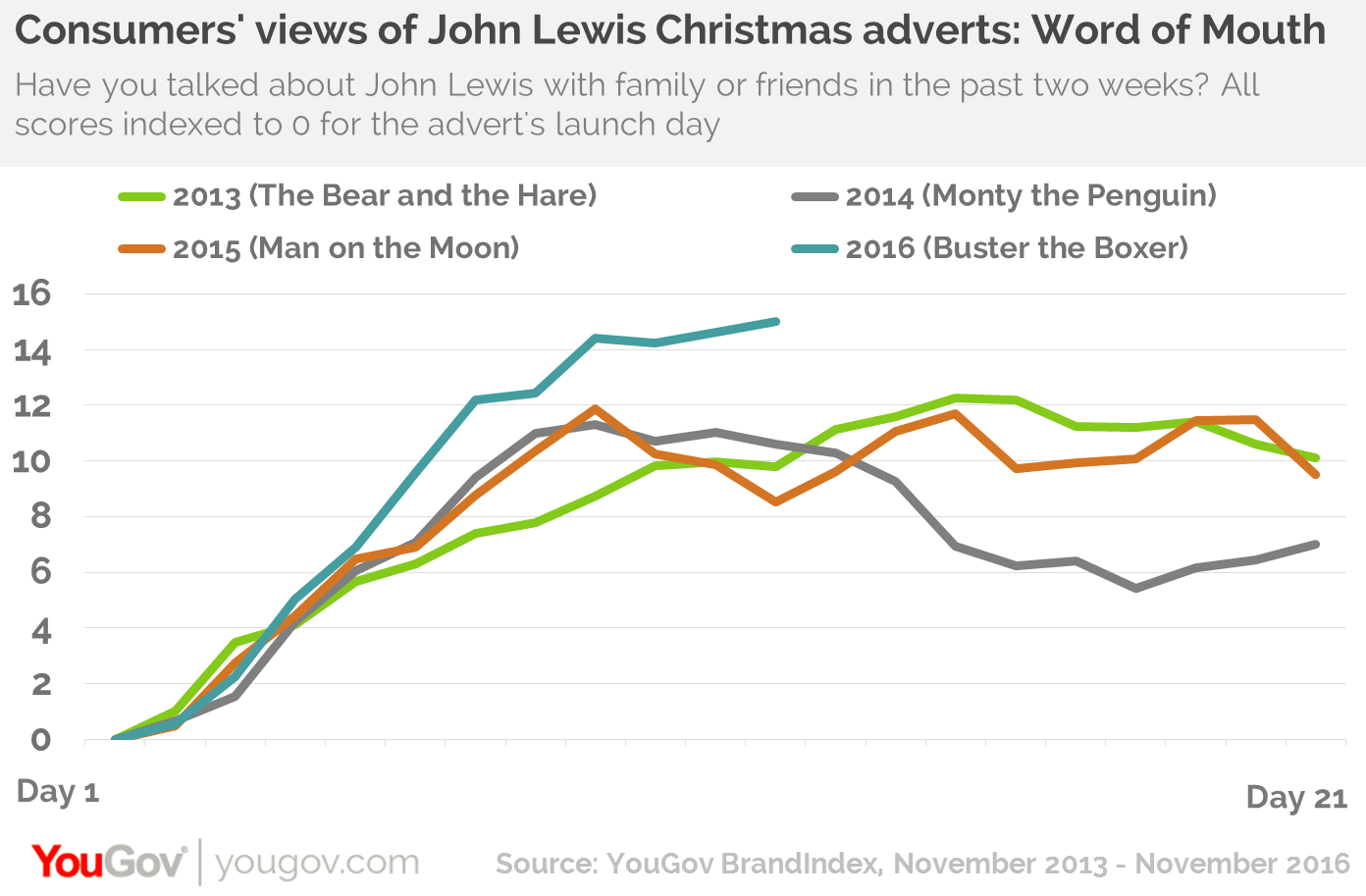 Naturally, it is one thing to have people see and talk about an advert and quite another to then go and buy things as a result. So far there is little evidence that it has positively changed consumers' attitudes towards John Lewis in terms of things such as the brand's quality and whether people are more likely to shop there.
However, the same was true at this stage of the festive cycle in previous years, only to pick up as Christmas neared. It seems that the brand's advert is more about creating an atmosphere and feeling. This year's switch from teary sentimentality to humour seems to have been more effective in this than the previous three adverts. After a relatively challenging time for the brand, reclaiming its Christmas magic will be welcome news.