YouGov BrandIndex data suggests that the John Lewis Christmas advert may be losing its sparkle amongst viewers as time goes by
Over the last few years John Lewis has created a brand new Christmas tradition: crying. Each November, as the festive season draws near, viewers eagerly await the launch of the company's latest tearjerker advert.
This year's is lighter, featuring a trampoline full of bouncing animals. But which of the previous adverts has penetrated the public consciousness the most?
New data from YouGov BrandIndex from the last three Christmases shows each consecutive advert is being noticed more quickly by the public. Whilst the advertising campaign has started strongly for each of the past three years – with consistent and steadily growing public awareness of the adverts – last year's offering 'The Man on the Moon' had their strongest start yet.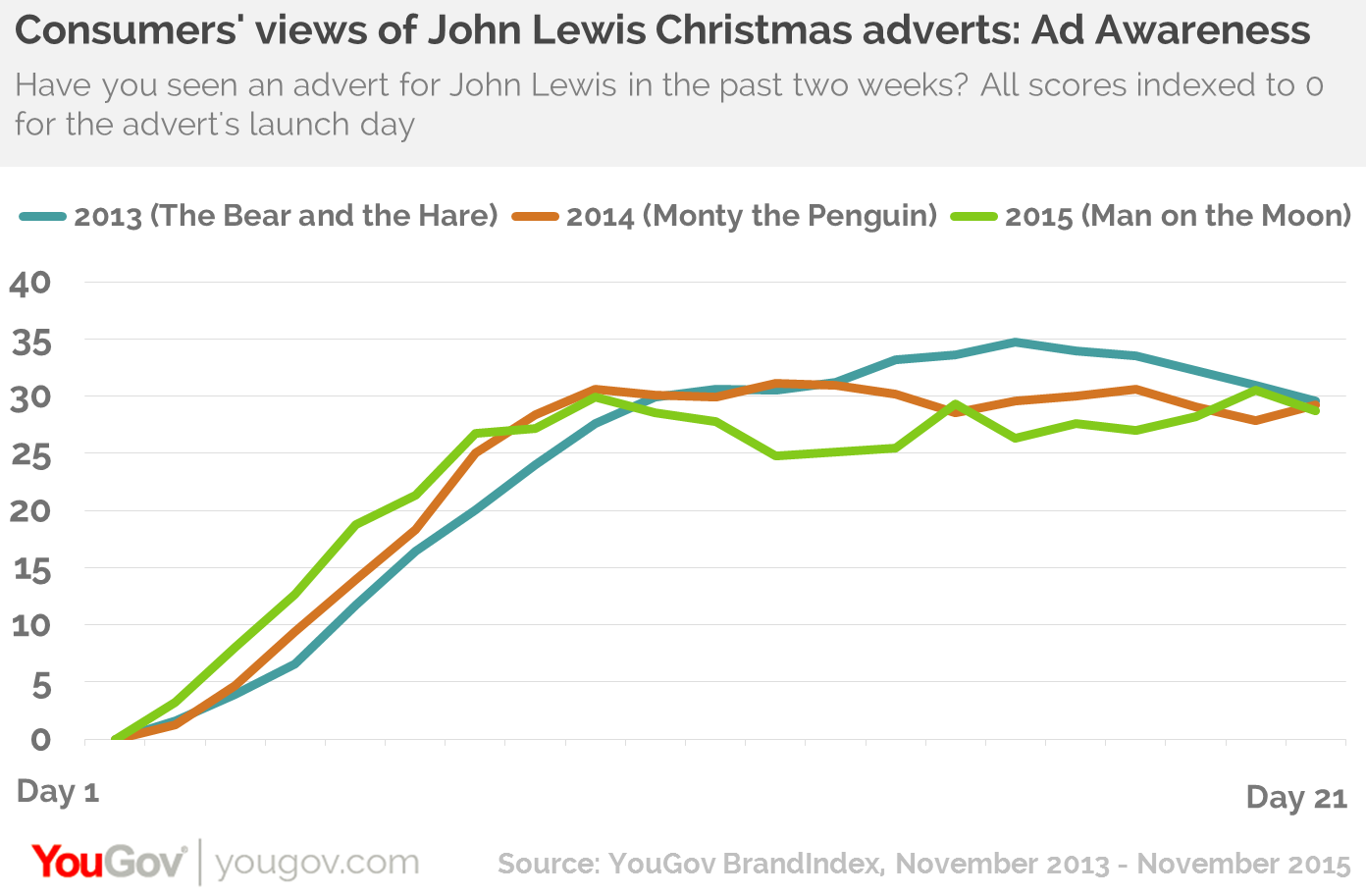 That being said, the 2015 advert also plateaued at a lower level than previous years. And whilst 'The Bear and the Hare' – 2013's advert – got off to a slower start, it peaked higher and later than the more recent ads. The cumulative increases in ad awareness over their first three weeks shows the 2013 ad as the most successful.
In terms of retailer's ability to set tongues wagging, it is clear that 2014's 'Monty the Penguin' was something of a flop when compared to the other two, peaking earlier and then falling off and finishing a lot lower than the 2013 and 2015 ads.
Otherwise, once again, Man on the Moon got off to a stronger start than the Hare and the Bear, before running out of steam somewhat in its second week at a point when the 2013 was still going strong.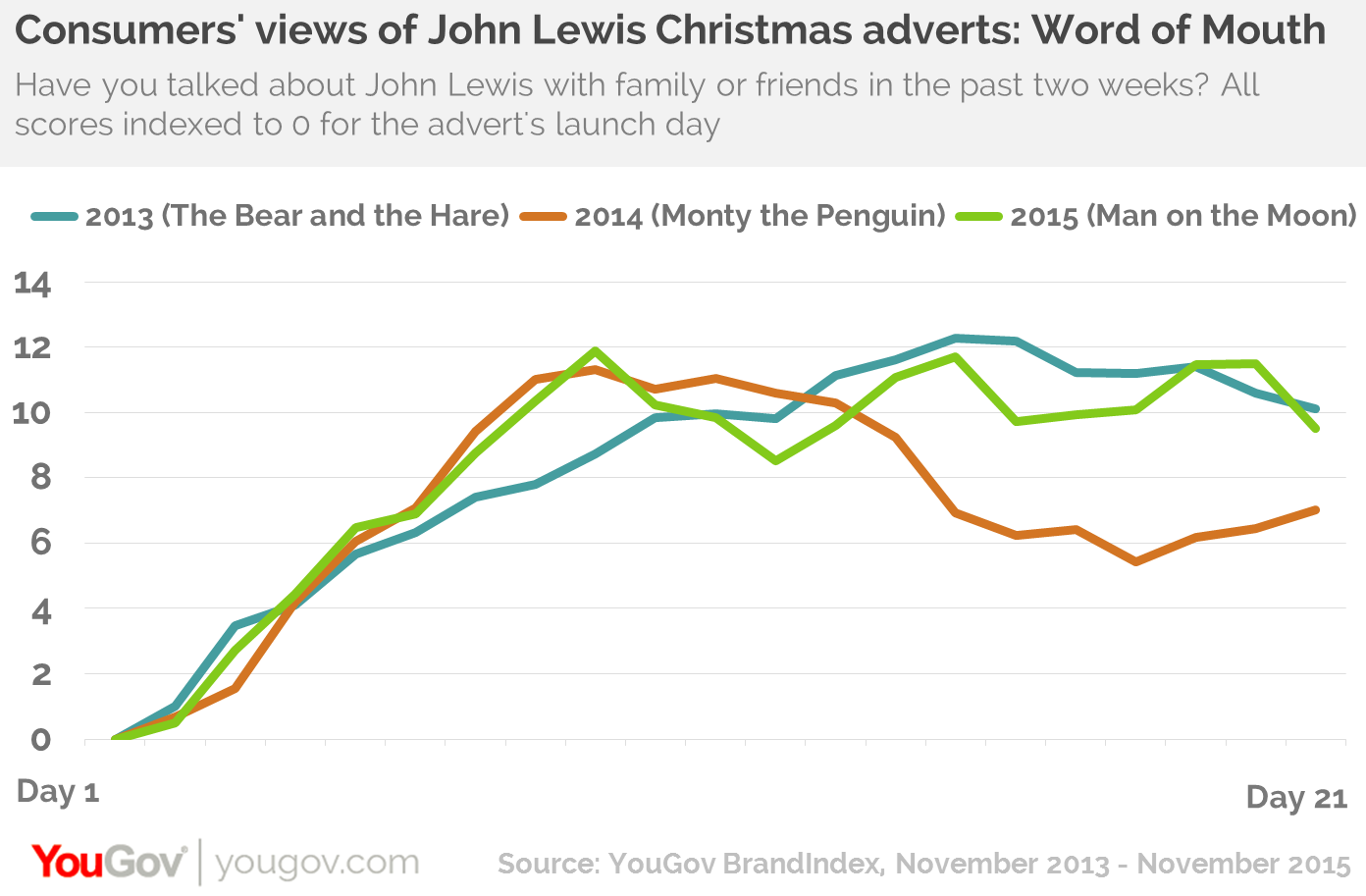 With the new advert, John Lewis has a chance to once again capture the public's imagination this Christmas. With the John Lewis Partnership's recently announced fall in profits, and with increased competition from other retailers, the company will be hoping they can recapture some of its old festive magic.
Find out more about BrandIndex
Image from PA