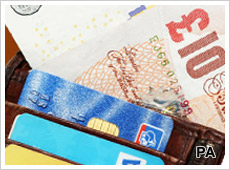 While these difficult economic times have seen most people tightening their belts, a survey for Callcredit Group reveals that a significant minority of young people are still taking financial risks to fund their lifestyles.
29% of 18–24 year olds have more than one personal current account with overdraft facilities (nine percent have three or more and one percent claim to have an astounding ten accounts). Out of those 18 to 24 year-olds with more than one current account, 29% have them with three or more different providers, compared to 13% of their older counterparts (over 55s).
The Director of Callcredit Information Group, Graham Lund, suggests the need for a 'complete customer review' by lenders in light of this potentially troubling revelation.
Delving further into the figures, we see that 67% of 18-24 year olds have also applied for credit cards; which, one could argue, will only serve to increase the burden of debt upon them. Only 19% of 18-24 year-olds pay off their credit card bill in full, compared to 47% of the over 55s.
And given the cause and effect of the 'credit crunch', employing such a risky attitude to credit could yet prove to be an unwise approach.