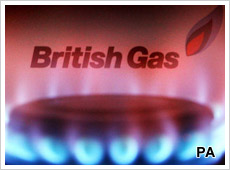 The launch of a new British Gas advertising campaign broadcasting last week's price cuts has lifted the brand's buzz and value scores in BrandIndex. These measures mean that people have heard more positive reports about British Gas, are talking more about their perception of the brand, and feel that its products are becoming increasingly good value for money (although in the case of the latter, it still isn't doing brilliantly).
On 5th of February British Gas announced that it would cut energy prices by seven percent, which would affect approximately 8 million households across Britain and save the average customer £55 a year.
Immediately following the announcement, British Gas launched an advertising campaign spanning TV, radio, newspapers and outdoor advertising. On the day of the launch, full page adverts claiming that British Gas offers on average the 'cheapest standard dual fuel' in Britain were taken out in the Times, the Independent, the Daily Telegraph and the Daily Mail.
The public has already responded favourably to the campaign. British Gas's buzz score, which has struggled to reach positive figures in recent months, hit a four month high of 4.7 on the 9th February. The brand's value scores also rose to a four month high, though still remain far below zero at -28.2.
The announced price cut makes British Gas the first major British supplier of energy to pass up potential savings from a 2009 wholesale energy price drop, and reduce their energy prices instead. With the steep increase in British Gas's brand scores suggesting a strongly positive response to the price cuts, other brands might have to follow suit to keep up.