Britons who spend at least £50 on texts, minutes and data monthly tend to be younger, into new technology and often recommend brands to friends
While half (50%) of people spend less than £20 on their phone bill every month, a small minority (6%) pay at least £50. This segment tends to be younger, with nearly half (47%) being aged between 18-34.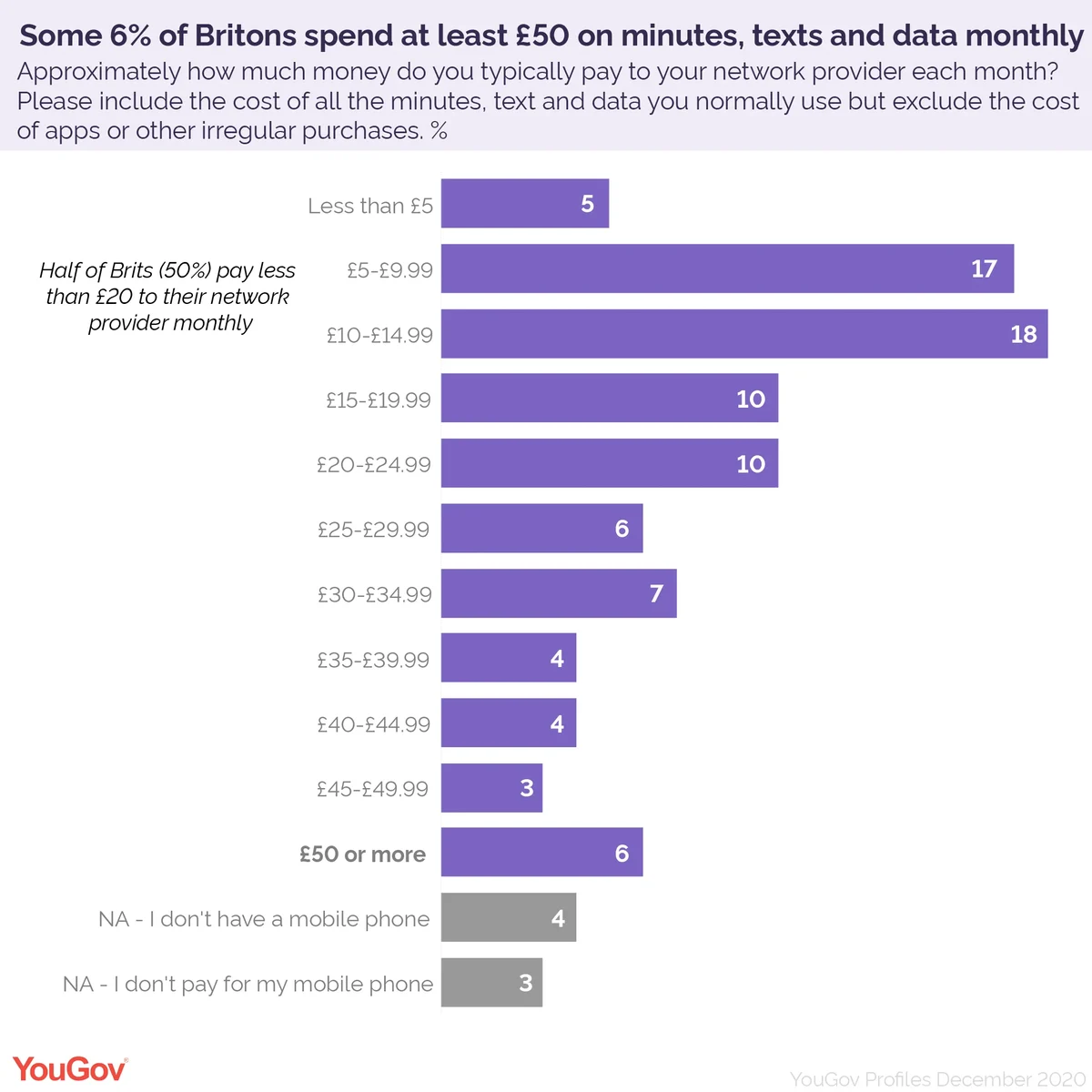 YouGov Profiles data shows that big phone network spenders generally have positive attitudes to technology. Three quarters (77%) say it is changing their life for the better, compared with two thirds (68%) of the wider population.
Most (72%) are also keen to try the latest technology products and services, a view notably less prevalent among all Britons (46%).
Approaching half (47%) of people with a large phone network spend say they're often the first among their friends to try new tech products, compared with a quarter (26%) of the wider public.
YouGov's data shows that this group tends to be more receptive to advertising. Over two in five (46%) often look up products advertised on billboards and posters, a habit shared by three in ten (29%) people in the wider population. A much higher proportion similarly enjoy recommending things for people to try (70% vs 52% of all Britons).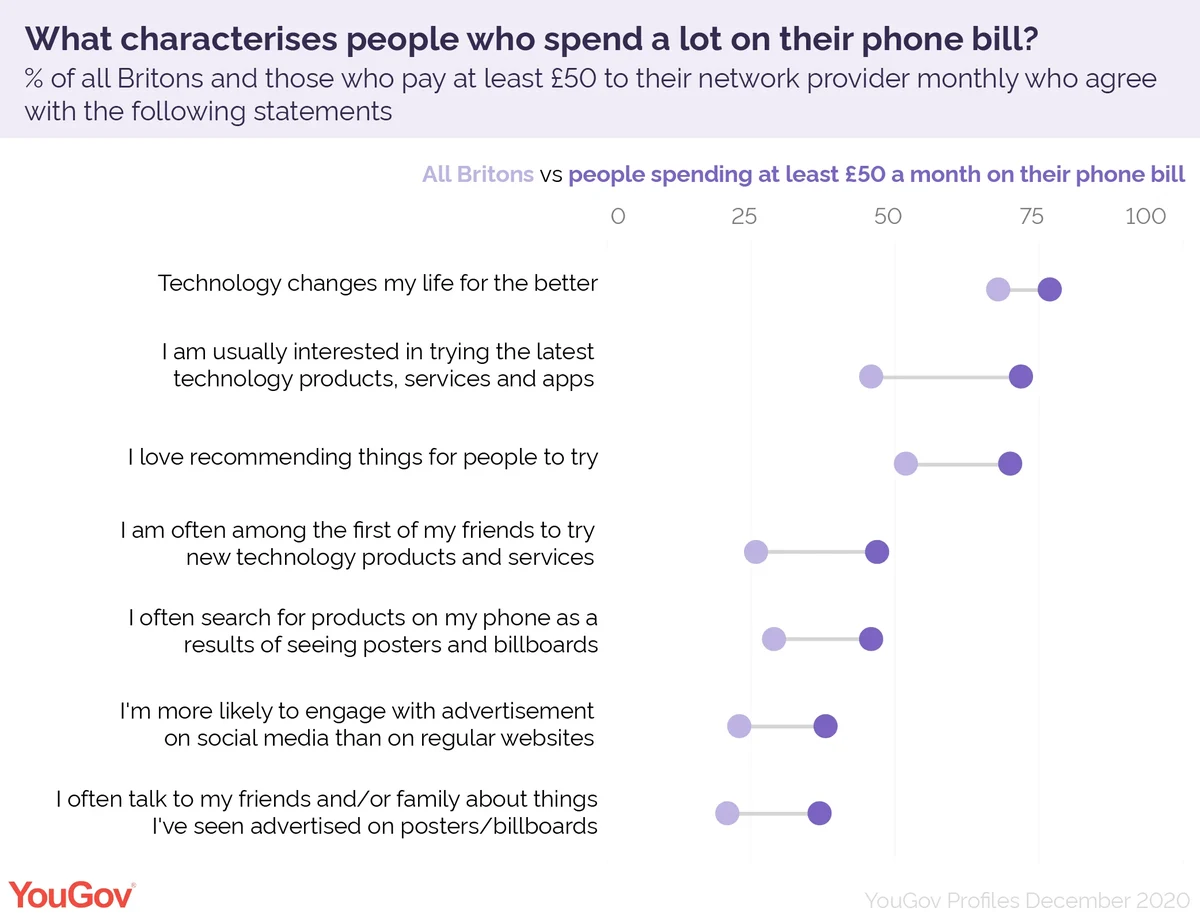 The research finds that people who spend at least £50 a month on texts, data and minutes are more likely to make impulsive purchases (63% vs 40% of all Britons) and worry they'll never be able to save for a rainy day (57% vs 42%).