Most Britons are yet to embrace watching TV on their phones, while those who do tend to be younger, tech-savvy and frequent users of streaming services
Phone screens are becoming bigger and many of the major TV streaming services now allow downloads. But YouGov Plan & Track data shows that only 12% of the public currently watch TV on their phone at least once a day. Other activities, such as online shopping (40%), playing games (30%) and paying bills (23%), are still more common.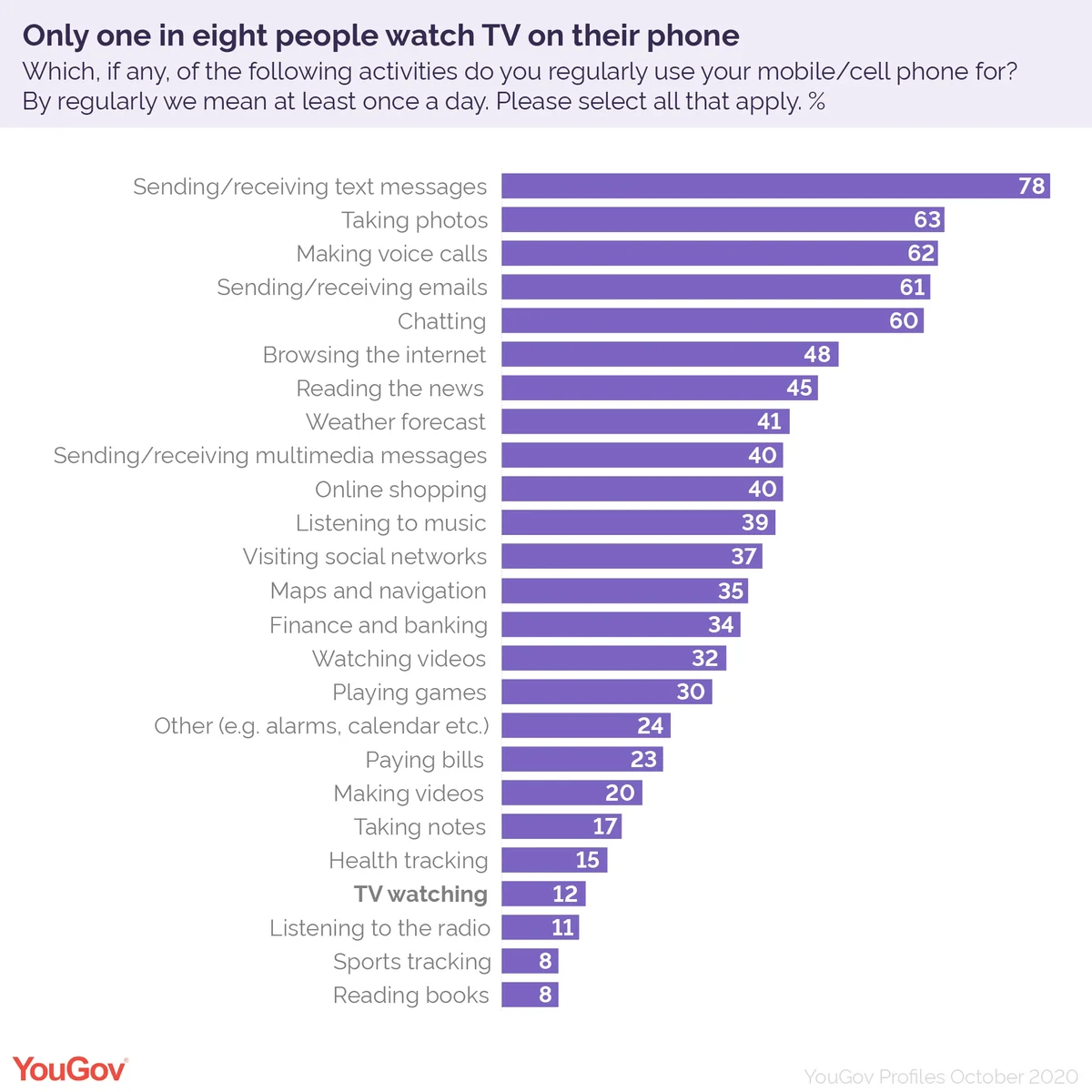 The small minority who watch TV on their phones every day are more likely than the average person to use streaming services such as Netflix (70% vs 44% of the wider population), YouTube (52% vs 27%) and Amazon Prime (42% vs 25%) at least once a week.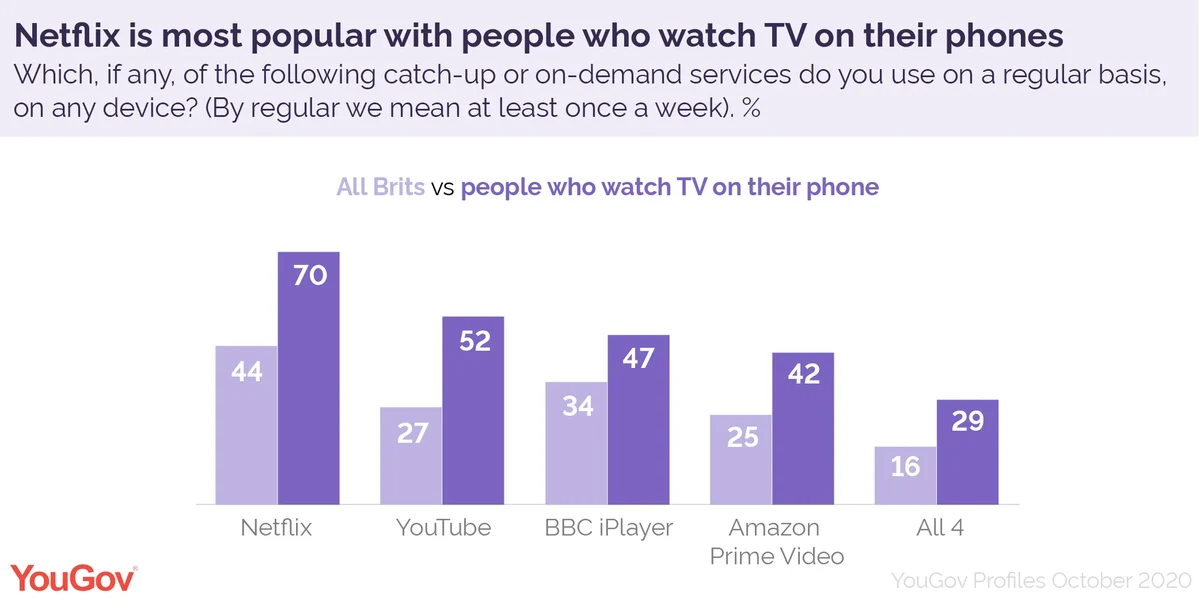 YouGov Plan & Track data shows that as a group, they tend to be younger, with half (52%) being aged between 18 and 34, compared with one in three (29%) people nationally. They're more likely to believe that streaming has changed watching TV for them (80% vs 56%) and they also primarily consume music through streaming services (68% vs 42%).
Nearly nine in ten (87%) say they mainly get information from the internet, compared with one in seven (71%) in the wider population. They are also keener to try the latest technology (66% vs 46%) and think emojis help people communicate better (68% vs 50%).
Half (49%) also say they often look for products and services after seeing them advertised on billboards and posters. This is well above the national average (29%).