They tend to own smartphones, but also push their phones harder
Four in ten Brits (41%) agree with the statement "my phone battery never lasts the whole day", compared to 51% who disagree.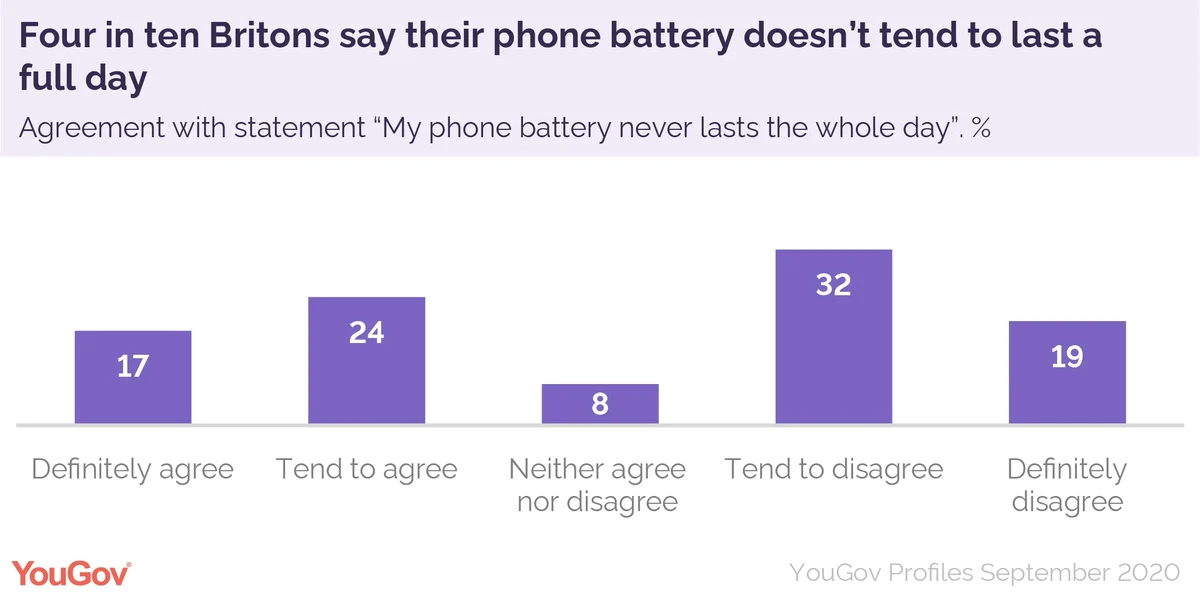 Unsurprisingly, those more satisfied with their battery life are more likely to be using feature phones (12% vs 5% of those who drain their battery daily).
But the results also show that low battery Britons are more likely to be using their phone for power-hungry purposes. Four in ten (40%) are watching videos on their phone, compared to 25% of those who tend to feel they can get to the end of the day with some charge left.
Likewise, 37% are playing games, compared to 24% of people who don't run their battery dry.
What do people want in a phone?
Low battery Britons are most likely to say that battery life is an important feature when choosing a smartphone (62%), although they share this in common with their more well-charged brethren (60%).
They are, however, more likely to say that battery charging time is a priority (35% vs 31%), as well as the phone's brand (30% vs 23%) and that it is the latest model (10% vs 6%).
They are less likely to be worried about value for money (58% vs 53%).