The social media platform's audience is predominantly female, and enjoy arts and crafts
According to YouGov Profiles data, one in eight Britons are Pinterest users, with 12% saying that they have used the social media platform in the last 30 days.
Pinterest users are disproportionately female: fully three quarters of British users are women (76%). In fact, three in ten of the entire British user base (29%) are women under the age of 35.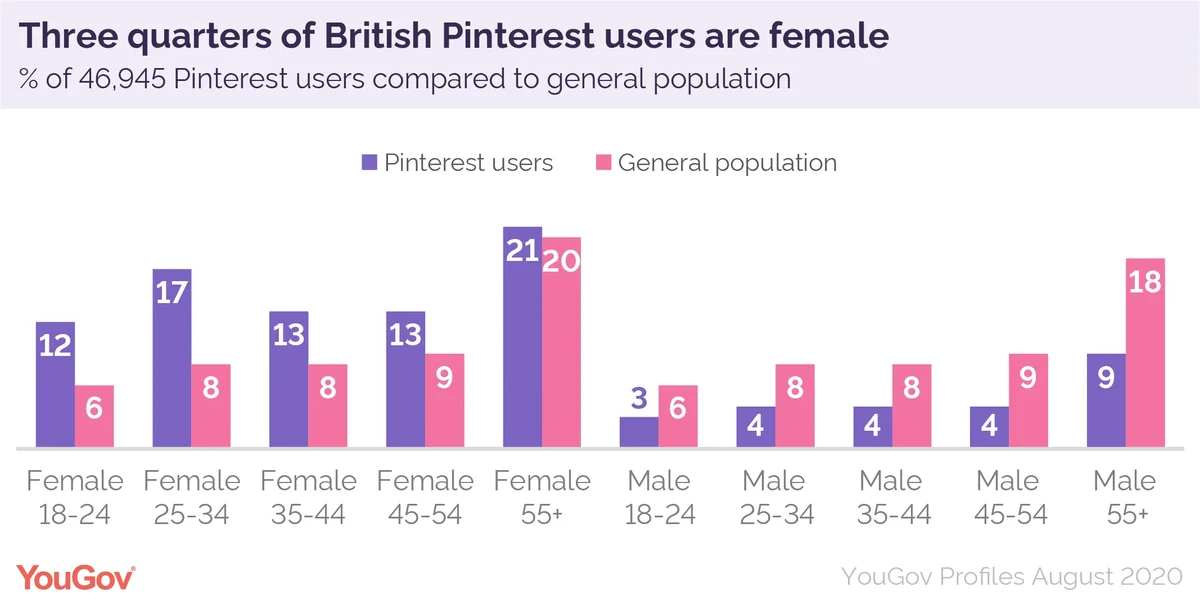 Smartphones are the most common way of accessing the site, with close to two thirds of users (64%) saying this is how they check out their boards. Nevertheless, many users are visiting via their laptop (20%) or tablet (21%).
Pinterest users are more than twice as likely as the average Briton to enjoy arts and craft in their spare time (39%, compared to 18%). Other spare time activities they are more likely to participate in than the population as a whole include cooking, "online entertainment", puzzles and crosswords, and reading.