Alexa comes top, despite smartphones being the most popular way to access virtual assistants
Coming up to nine years since the launch of Siri, the world's first widespread digital assistant, YouGov Profiles data finds that four in ten Britons (41%) now agree with the statement "being able to give verbal commands to a digital assistant is such a time saver".
Despite leading the charge, Siri is not in fact the most widely used virtual assistant among this group. That honour goes to Amazon's Alexa, which 30% say they use. This is followed by 22% for Google Assistant, and only then 20% for Siri.
Siri's loss to Alexa is perhaps even more surprising when you consider that this group of people is more likely to access digital assistants on their smartphone (45%) than one a stand-alone smart speaker (34%).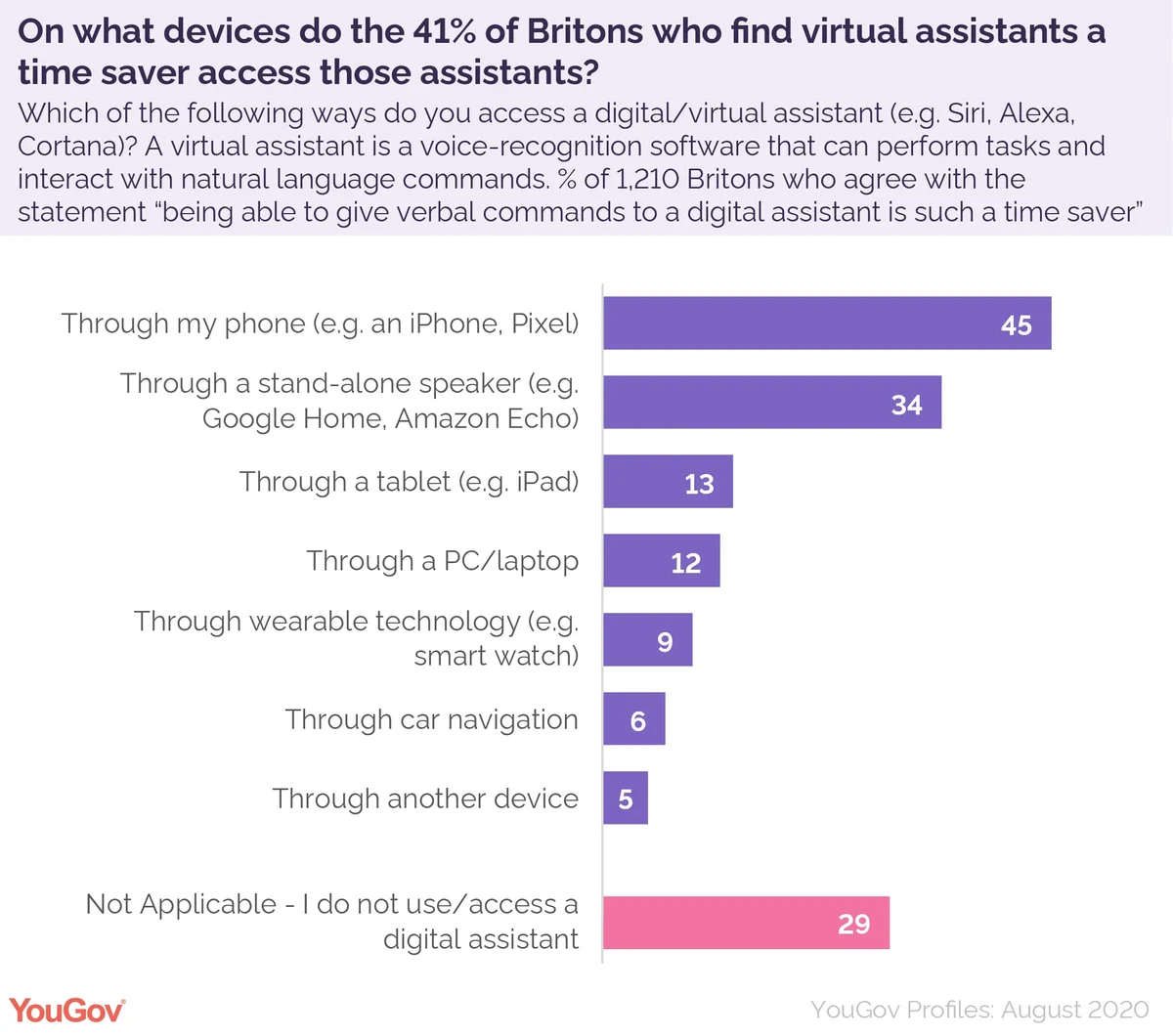 Smaller numbers access virtual assistants on their tablet (13%), computer (12%) or wearable technology (9%).
In terms of smart speaker ownership, Amazon Echo is the most widely possessed by those who find digital assistants a time saver. Almost one in five (19%) own the flagship Amazon device, compared to 7% for Google Home, 2% for Sonos One and just 1% for Apple HomePod.
Nevertheless, fully 68% own a smart speaker, and this figure is unlikely to change any time soon. Just 8% say they are thinking of buying one in the next 6 months.
When it comes to smartphone ownership, the ecosystem that digital assistant fans are part of largely matches the general public: 44% are on Android and 40% are on iOS.