Most Britons will consider purchasing a digital device that will let them see who's at the door, however
There is possibly nothing more annoying than a "sorry we missed you" delivery note informing you that you'll have to trudge down to the local post office, or knock several times on a neighbour's door to get your parcel.
The solution to this, according to some major retailers, could be 'smart' doorbells that allow deliveries to be left inside your home. Such systems would allow delivery drivers a one-use entry code to pop your precious parcel just inside the front door, while also locking internal doors to ensure they can't go roaming through your home. Some UK supermarkets have taken this a step further and are trialling delivery systems that allow drivers to deliver groceries directly to your kitchen while you are away.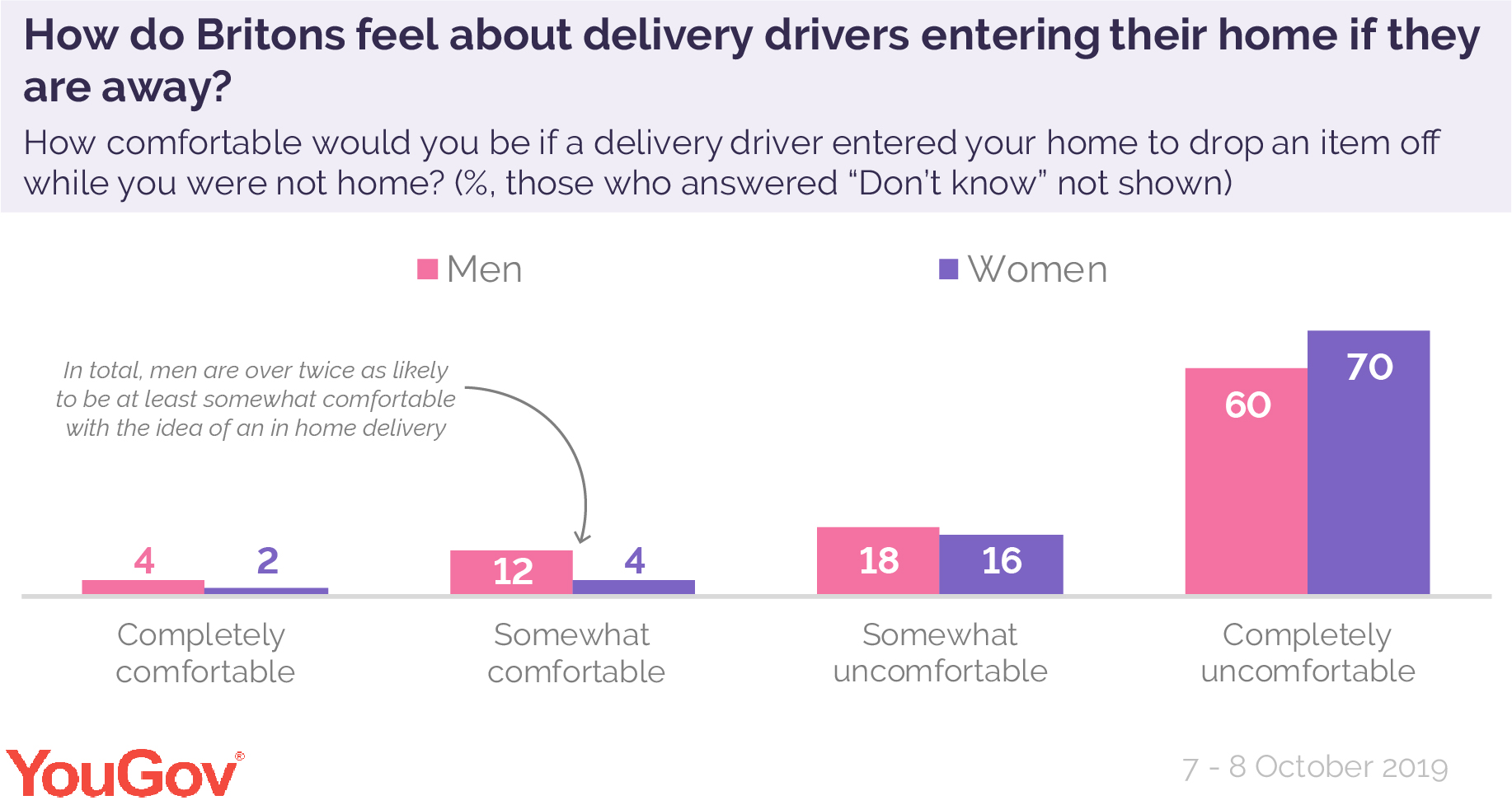 Click to enlarge
However, the vast majority of Britons say they would be at odds with delivery people entering their empty home. Eight in ten Britons (82%) say an in-home delivery would make them feel uncomfortable compared to just 11% who said it wouldn't.
Men are more likely to be accepting of the idea, with 16% happy for drivers to enter their house compared to 6% of women, but 78% are still uncomfortable with the idea. In terms of age Britons aged 18-24 are most likely to approve of the concept, with 22% comfortable with giving partial access to their homes for deliveries, but nevertheless the majority (59%) are still opposed.
Home owners also say they arent on board with the idea, with 89% saying they would be uncomfortable compared to 81% of Britons who live in rented homes.
That's not to say that Britons are not open to the smart doorbell concept at a more basic level. Results from the survey also show that 61% would consider purchasing a smart doorbell with a camera that would enable them to see who is at the door without opening it.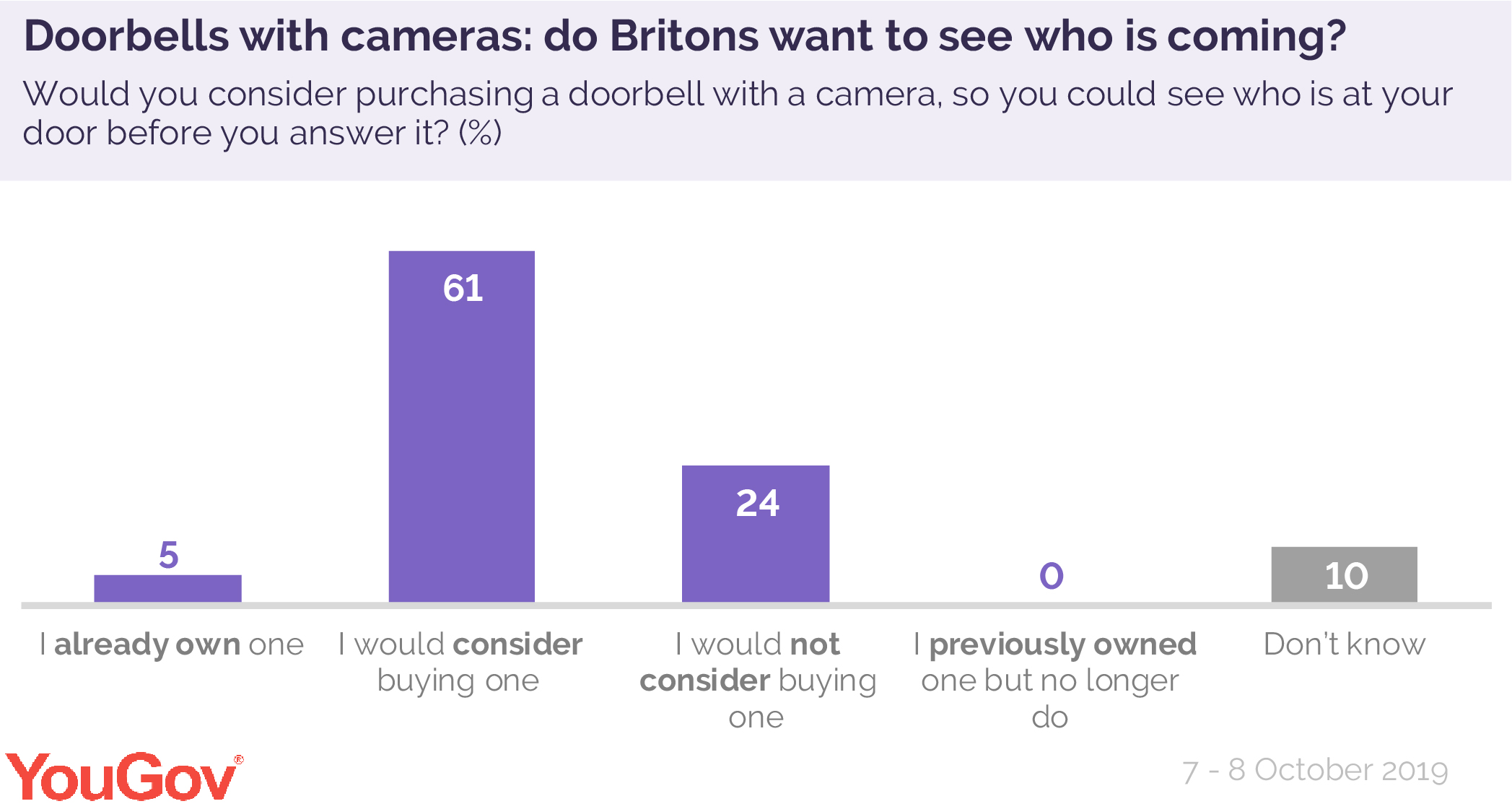 Click to enlarge
Briton's aged 18-24 are the least likely to consider a camera-enabled doorbell, with only 48% saying they would consider a purchase, compared to 60% of over 65's.
Image: Getty