With the England women's football team securing its first ever major trophy in a nailbiting 2-1 victory against Germany yesterday at the Euros, a new YouGov poll shows that approaching half of Britons (46%) say they are likely to watch women's football in future.
This includes one in five (21%) who say they are "very likely" to watch further women's football fixtures. There is no gender divide on this score, with both men and women about equally likely to say they will tune in to future matches: 48% of men and 44% of women say they are either very or fairly likely to do so.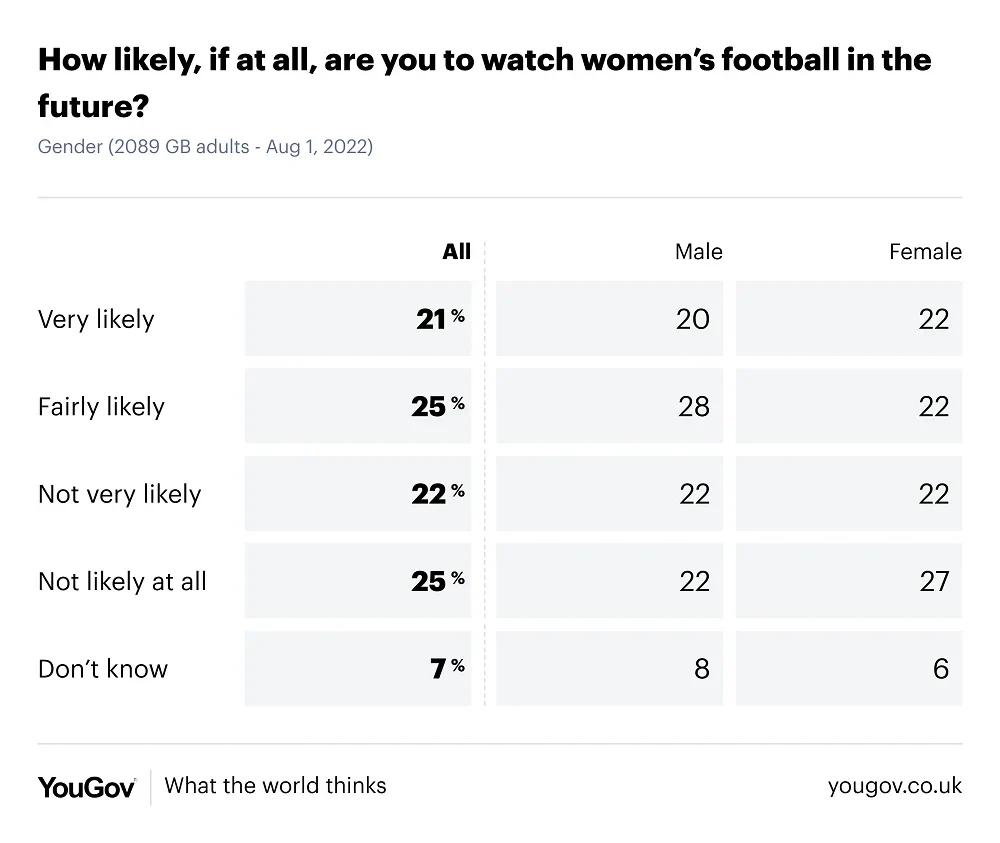 While women's football teams have historically played second fiddle to the men's, the Lionesses' victory in the tournament is actively celebrated by the large majority of Britons (72%), including 55% who describe themselves as "very pleased" by the result. Only one in five (21%) are indifferent to the outcome, and just 2% displeased by it. Men are slightly more likely to be uninterested than women (24% vs 18%), but the large majority of men are pleased by the victory.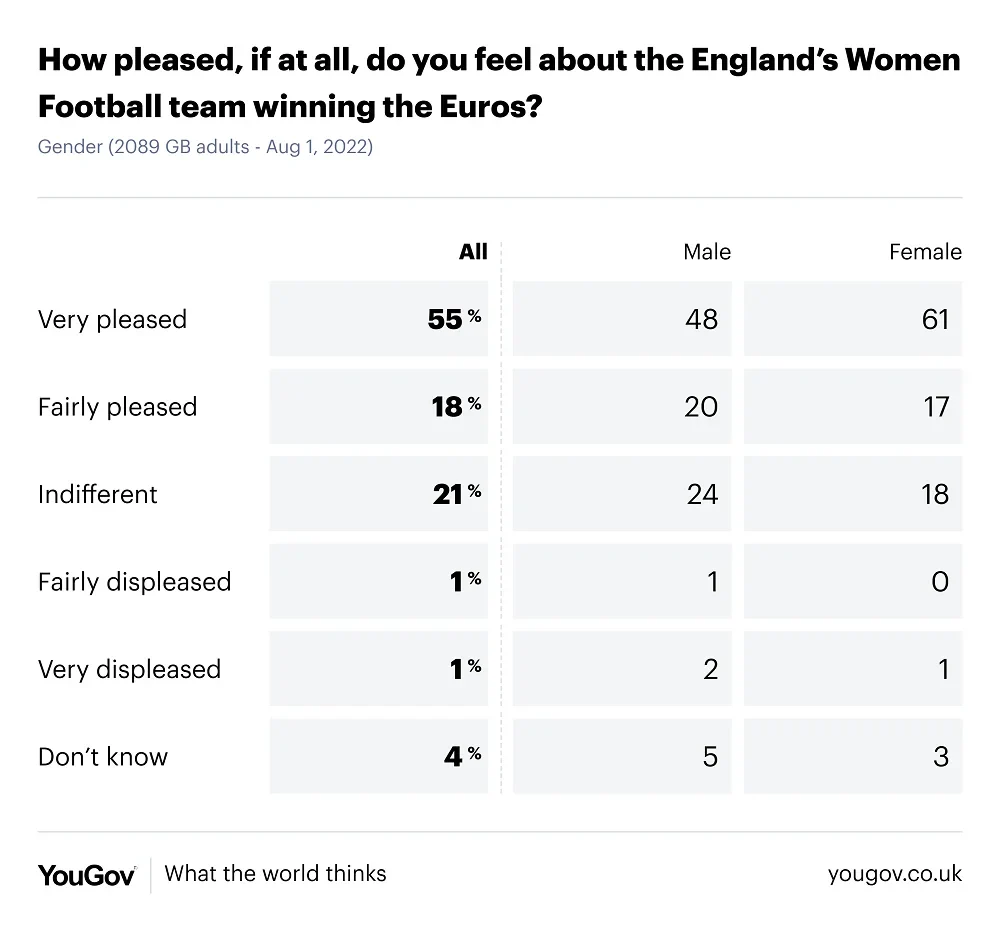 Scots likewise are much more likely to be indifferent (42%) or displeased by the results (6%), for obvious reasons.
With grassroots clubs reporting that they are already snowed under with requests from girls to join following the team's triumph, the data also highlights the scale of the football gender gap at the participation level. Fully 65% of adult women say they have never played a football match in their life, not even a kickaround at school. Just 13% of adult men say the same.
Women (17%) and men (15%) are equally likely to say they have just played a kickabout, while 69% of men have participated in at least one match, versus just 17% of women.