With the Euro 2012 Championships getting down to the wire, YouGov's SportsLab invited our football fanatic panellists to share their predictions on which teams will win the semi-finals, and who will prevail at the final match and walk away with the trophy.
We also asked you to weigh in on the debate over whether goal line technology should be used in football; the issue has been revived after referees denied Ukraine a goal against England in Tuesday night's match, even though TV replays suggested the goal had in fact gone over the line.
Finally, participants gave us their honest assessments of England's Euro 2012 performance so far...

1,769 self-professed football fans from the YouGov panel took part to give their predictions and share their views. Do you agree with their predictions and perspectives? Read and comment below!

Q: Who do you think will win the two semi-final matches?
A large proportion of you predicted that Spain and Germany would each win one of the semi-finals, and compete against one another in the final match in Kiev.
Smaller proportions of participants said that Portugal and England would win in the semi-finals.
Q: Who will win in the final, and be the Euro 2012 champion?
The largest proportion of those who took part in the discussion predicted that Germany would be the big winner in Euro 2012.
Roughly half as many of you thought that Spain would be victorious in the finals and walk away with the trophy.
Q: Should goal line technology be used in football?
A massive proportion of those who took part said that goal line technology should be used in football because it avoids human errors, and has worked well when used in other sports.
The small proportion of you who were against goal line technology being used in football said that the uncertainty about referee's decisions is part of what makes the game fun to watch. You also said it would put a gulf between top-flight football and the lower leagues.
"After Ukraine's goal being over the line and not counting, and also England had the same happen last time with Lampard clearly scoring but the goal didn't count. It is not just in international games, in Scottish football and also in the Premier League there are a few of these mistakes happening which ruin the game for the scoring team. If people cannot do the job properly then let the machine do it properly instead" Denise, South Ayrshire
"In the modern sports world it's ridiculous that goals are disallowed and that people are awarded goals when the ball has not crossed the line. They should go further, and as in many team sports there should be a video referee to review any score where there is doubt over legality" Anon
"It is impossible in certain circumstances for the human eye to correctly judge whether the whole of the ball has crossed the line or not. … Technology, if proven to be 100% reliable, should be used. All other decisions, however, should remain with the referee and his assistants. Get rid of the ridiculous extra assistants behind each goal. A complete waste of human resource" Stephen A, Brightlingsea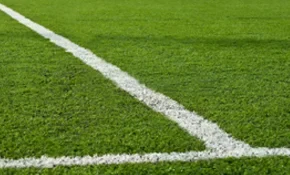 "Millions are involved in footie nowadays, and some teams and jobs depend on officials getting it right" Paul, Wellingborough
"The technology is available, and it would prevent silliness like the endless debate about the 1966 World Cup Final, and the latest game between England the Ukraine. Stationing an extra official on the goal line obviously didn't work. One of the arguments against use of the technology has been that it would slow the game down, yet in Rugby Union it works fine" Joe C, Airdrie
"Everything happens so fast in modern football that it is impossible for officials to keep up. With so many TV cameras around now, the viewers and pundits get to see everything from every angle, in slow motion, so every decision gets analysed in depth. Goal line technology will help officials beat the pundits in one vital area. These controversies are becoming more and more common that it is now time to do something about it" Geoff B, Kent
"There have been far too many cases of legitimate goals being disallowed. The TV viewer can see that with the benefit of replay, but the ref is not able to do so" Rich P, Rochdale
"Football is an exciting game and although annoying when a goal is scored and not given, where will it stop, penalty decisions being decided by technology? Leave it alone; football is the best sport on Earth, it will change if it becomes a science rather than an art" Anon
"It's part of the nature (and pleasure) of sport that there will always be controversy. It's an entertainment industry, nothing more. In addition, it is unlikely that such technology would extend down to the lower leagues" Paul O, London
"Football has been with us for one hundred and fifty years, so why change something that is not broken. Everyone should remember that football is only a game!" John R Cleethorpes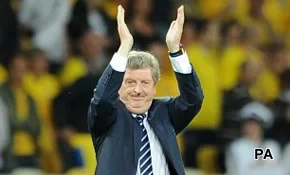 "Football is a game of the moment, and mistakes by officials are all part of this. Technology will destroy the momentum of a game if the officials are forever looking at video replays. It works in some games but certainly not in football" Anon
"I think it is important that football is essentially identical from the Sunday League games right up to the World Cup final. Introducing goal line technology, whilst not actually changing the game, would only be affordable for top-flight football and would increase the difference between them and other clubs. It could then be used as a Trojan horse to introduce other changes that top-flight clubs may want, which would be inappropriate at other levels of the game" Kevin H, Torquay
"It will ruin the game of football. More than half of the attraction to football from a spectator's point of view is the referee's decisions. It is more often these decisions which create the special atmosphere of the sport. Once you apply technology to these decisions you will take away the very thing that makes the game internationally popular" RiversideRouge1, Durham
"Takes all the charm from the game. There will be no more debates like the one we are having now. Did England's goal against Germany in 1966 cross the line? 45 years on and the debate is still going" Aziz, London
Q: What do you think about the England team's performance in Euro 2012 so far?
Many of you said you were pleasantly surprised to see that the England team has exceeded expectations so far.
Others described England's performance as 'average', 'dull', and 'boring'.
"Better than expected. Not technically brilliant but workmanlike and effective. England definitely have not been the embarrassment they normally are in International tournaments" Michael, Bishops Syortford
"Exceeding expectations, the experience of Gerrard and Terry is critical. Roy's game plan of mixing the forwards seems to be paying off. Need better ball distribution from mid field, Parker is running his socks off but he is only making a nuisance of himself, needs to be more creative or out of the team. Biggest mistake so far not playing Theo Walcott in a wide attacking position he has the ability to take on any of the opposition full backs. Overall very pleased with the response so far, especially being based in Krakow and playing all the games in Ukraine" Jeff H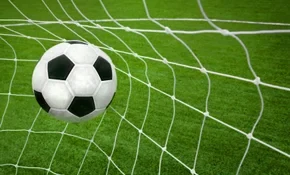 "Better than expected. I always thought Hodgson would do a good job but it seems his organisational abilities are already reaping dividends. England were in a tough group and I thought they'd do well to qualify from it, but to win the group was a bit above my prediction for them!" Ben C, North Warwickshire
"Much better than expected. They are actually playing as a team and working for each other. Roy has them disciplined and it shows. England must improve their support to the man with the ball when in the final third, otherwise we just turn over possession too cheaply" John S, Barrow in Furness
"Solid and surprisingly effective without being what you might call 'impressive'. We lack the skills and flair of other teams, but we make up for it by being organised and determined. Not sure how far that will take us but it's a case of 'so far so good'" Anon
"Boring unskilled and absolutely woeful. I'd rather watch paint dry than watch England. My wife thinks the competition is fixed as the least skilful team is still in the competition. And yes, we are both English and love football. Come on you Spurs!! Noel, Newquay
"Dull but worthy. Some are not really good enough, and ought to have been replaced by younger players to give them a chance. Midfield very reluctant to move forward, allowing opponents to regroup" Anon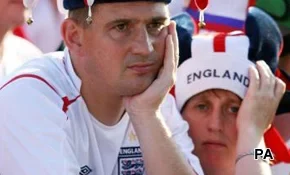 "Effective but not exciting. Functional team, but Roy Hodgson doesn't have a great deal of talent to work with" MCC, Dorset
"Average to fair. They have been lucky so far, but need to really step up to the plate if they wish to progress any further" Tim H, Havant
"Adequate but not inspirational" Anon
"As expected. It is basically the same group of players who qualified, and have performed satisfactorily" Anon

1,769 self-professed football fans from the YouGov panel took part to give their predictions and share their views. Do you agree with their predictions and perspectives? Read and comment below!