While the VAR chief scored the system a 7/10 recently, regular viewers only give it a 4/10
Seemingly every weekend football fans find themselves howling at refereeing decisions made as a result of VAR. Now the results of a new YouGov RealTime survey of 1,396 people who regularly watch Premier League games shows quite how maligned the system is.
Fully six in ten say they think VAR works badly, compared to just 27% who think it has been working well. While VAR chief Neil Swarbrick gave the system's performance to date a 7/10 in November, the average score among fans is just 4/10.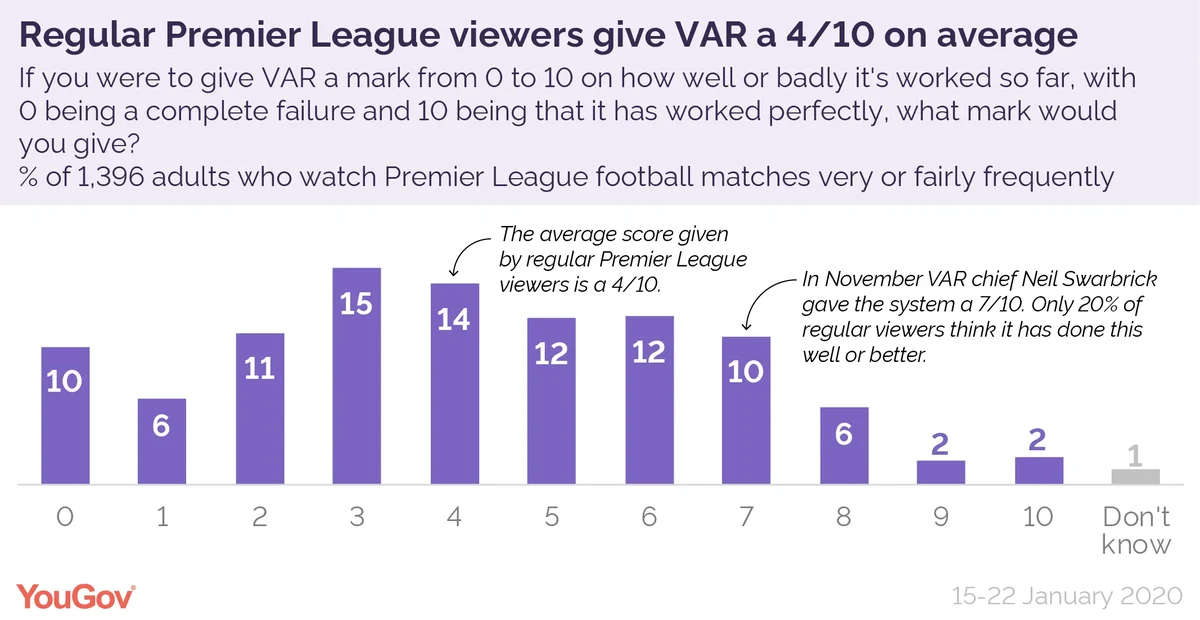 As many as two thirds of frequent viewers say that Premier League matches have become less enjoyable to watch since VAR was introduced. Only 13% say it has made it more enjoyable to tune in.
It's certainly not that football fans think video refereeing can't be implemented well in a sport. When we asked them how well they thought video refereeing and umpiring is working in rugby, cricket and tennis the answers were overwhelmingly favourable.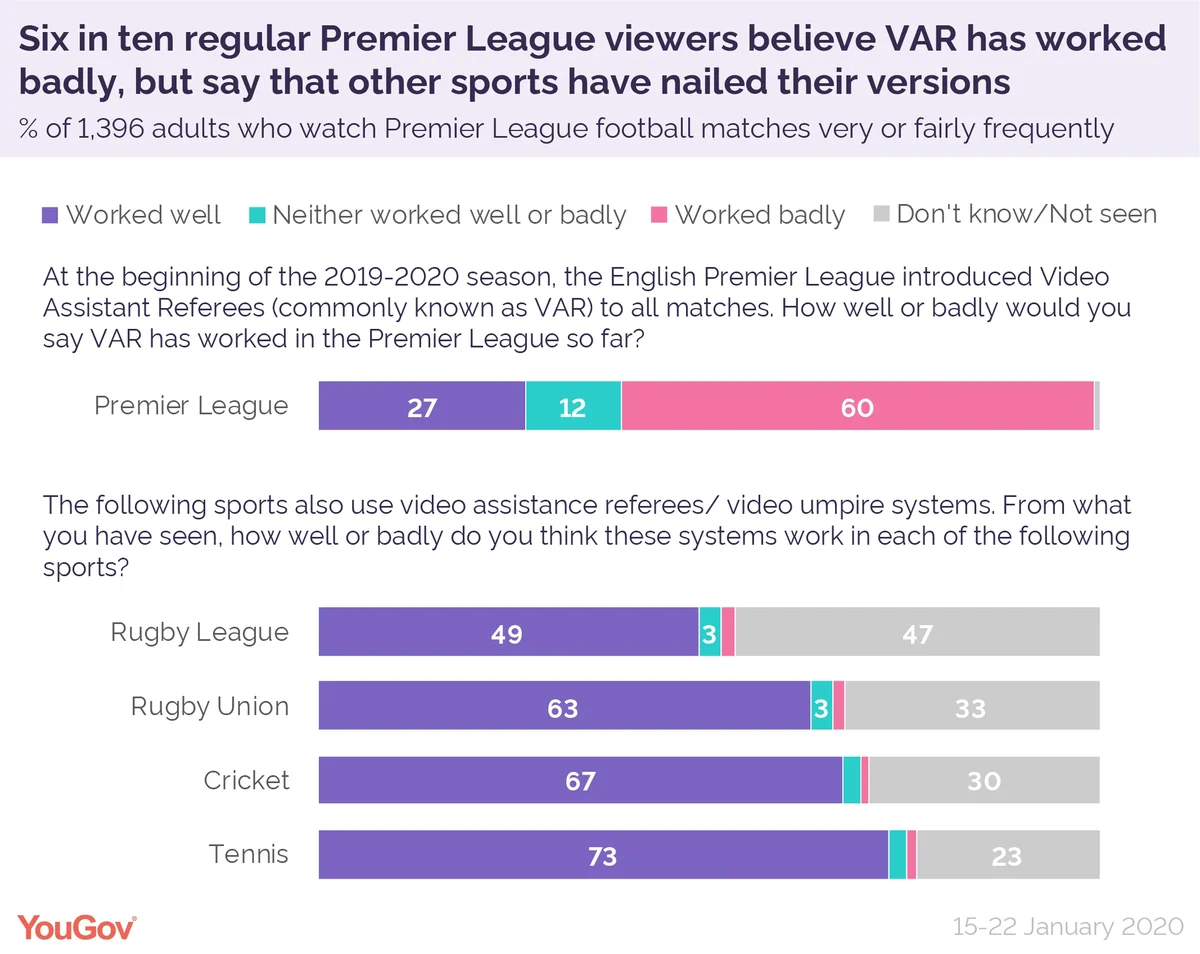 Despite the levels of negativity towards VAR, football fans do clearly believe such a system has a place in the game. Only 15% actually want to scrap VAR, but at the same time only 8% think it should stay in its current state. By far the most common view (at 74%) is that VAR should be kept but the way in which it is used must change.
So how could VAR be made better? We put several options to frequent football watchers, and they are emphatically in favour of all four. Fans say they want…
To be able to see the video footage the referees are being shown at the same time as they are being shown it (81%);
The on-field referee being encouraged to consult pitch-side VAR screens (80%);
To be able to hear the conversation the referees and the video assistant referees are having regarding the decision (73%); and
A time limit on how long it can take for decisions to be made using VAR (71%).
With football's global rule-makers, the International Football Association Board, looking set to update their guidance on VAR at their annual meeting this month, fans can hope that their voices will be heard and that some elegance will be restored to the beautiful game.
Photo: Getty