Brits think that the war on performance-enhancing drugs in sport is being lost not won, but care less than they used to.
With the tribunal of a doctor from cycling outfit Team Sky once again drawing attention to the issue of doping in sport, we thought that we would look at the views of the British public on the subject.
This is a matter we have examined in the past – in fact, as recently as 2016. That was an Olympic year, of course, which meant that coverage of the issue was heightened by media coverage of the Games.
Nevertheless, it will be of concern to sports administrators that the proportion of people who care a lot about doping has almost halved.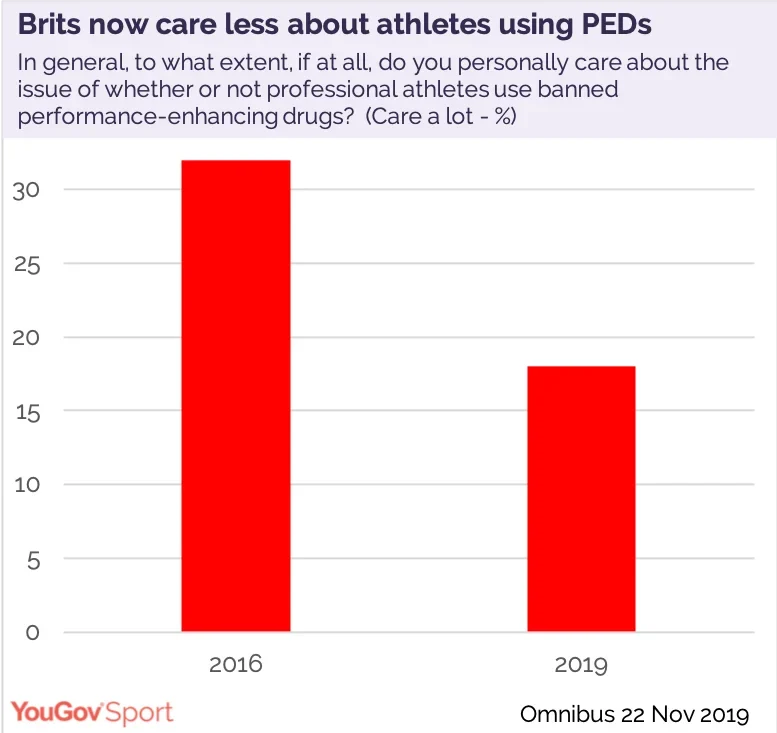 So which sports do the public perceive as facing the biggest doping challenges? As you can see from the chart below, it's athletics with nearly three-quarters (73%) of the public telling us that the sport has a problem.
But this year, cycling is hard on its heels, with 68% of the UK public believing that the sport has issues with doping. That's up from 54% in 2016 and means that cycling has seen the biggest increase in perceptions that it has a problem.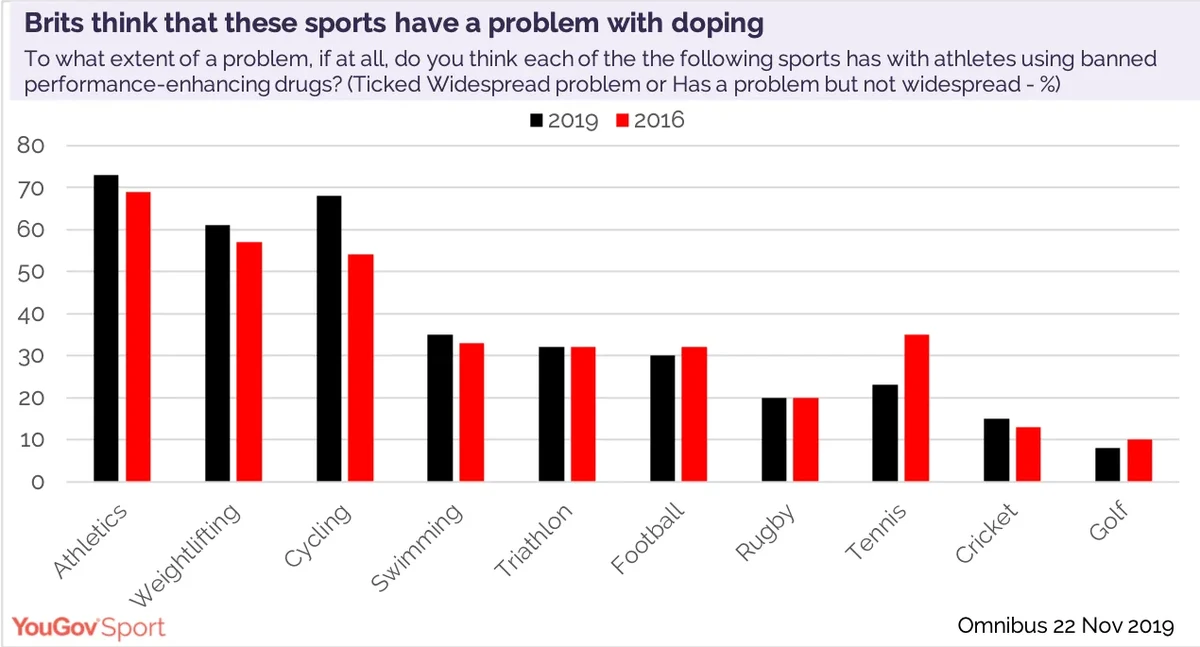 So where does this leave Britain compared to perceptions of other countries?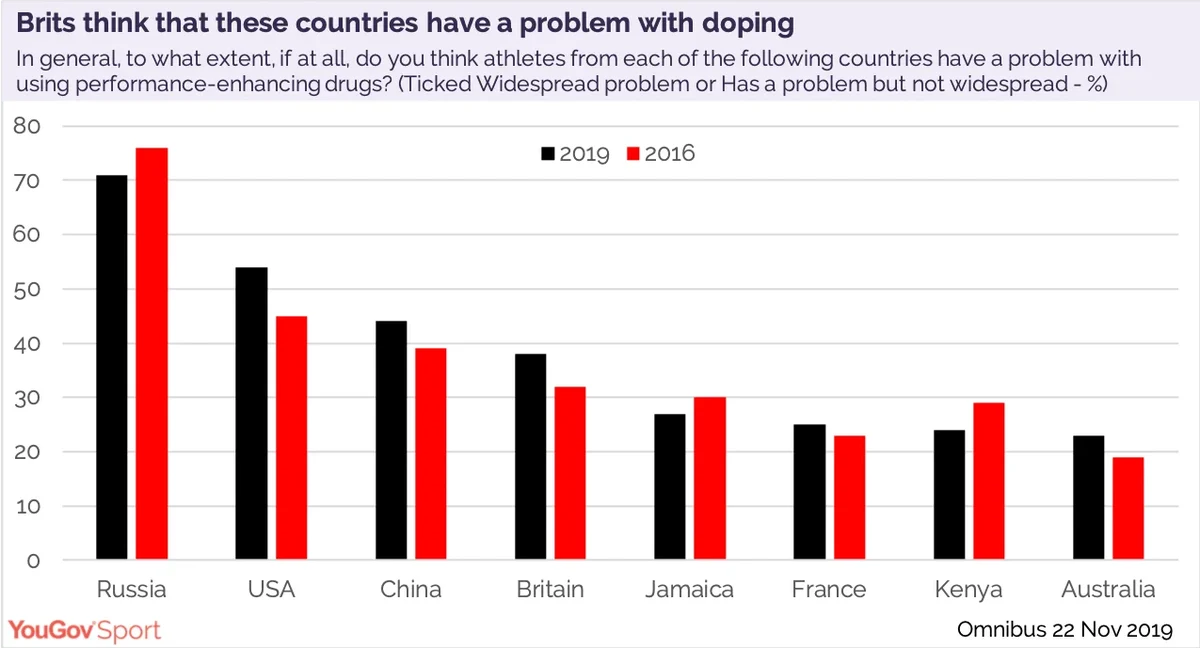 Of a ranking of selected sporting nations, Britain is perceived as having the fourth biggest problem with doping (as it did when we conducted a version of this research in 2016).
But in three of the top four countries on this list – USA, China and Britain – the UK public believes that the war on doping is being lost, not won.
In each of those countries over the past three years, perceptions of a problem have increased rather than improved. That's a narrative which the Dr Richard Freeman case currently being heard is certain to feed into.
To see the full data tables click here