Ahead of this week's Cricket World Cup, English cricket fans have been revealed as among the least likely in the world to believe their national team upholds the highest standards of fair play.
In a poll of more than 6,500 people across the world, English cricket, long-considered to be the home of sporting ethics, no longer maintains the complete confidence of fans – with less than a third of those polled believing that the England side leads the world in playing fair.
Of six cricketing nations polled, only members of the Australian public have less faith in their cricketers' sporting ethics – perhaps no surprise following the 2018 ball-tampering scandal which saw their captain Steve Smith, as well as David Warner, banned from the game.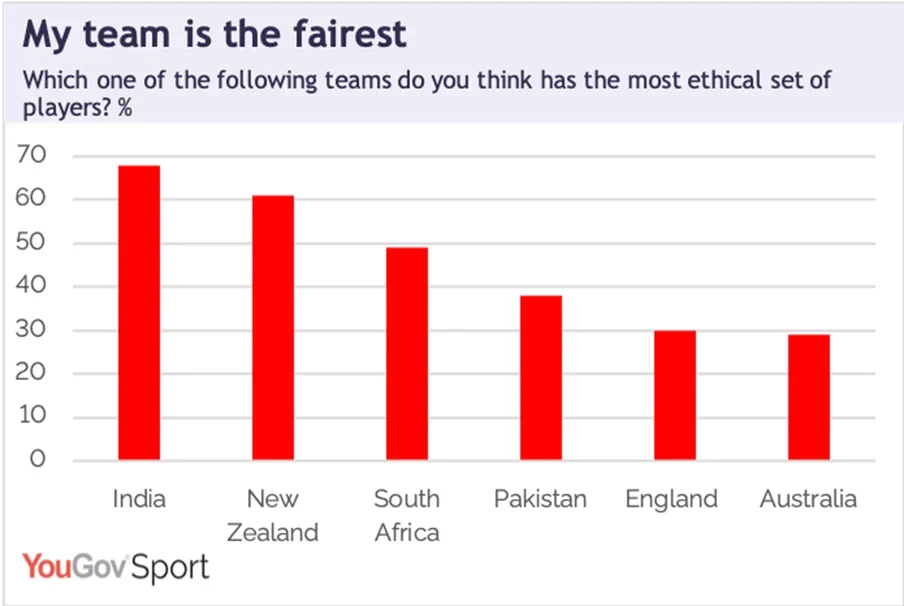 But the perceived malaise doesn't just apply to the England team. Of all the nations polled, members of the English public are the least likely to believe that, compared to other sports, cricket is a game played to high standards of sporting ethics.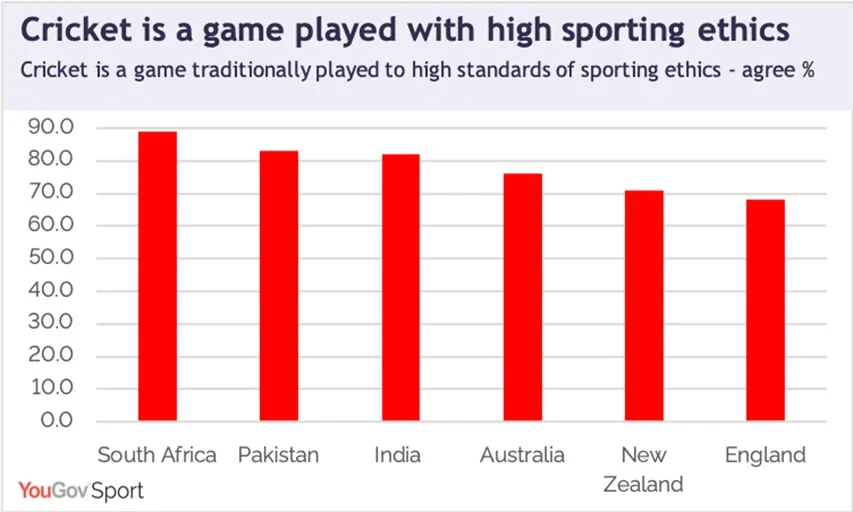 Charlie Dundas, Commercial Director at YouGov Sport, the research agency which commissioned the global research, believes that the findings will surprise many in English sport.
"It looks like England have traded in their reputation for being nice for being winners. Many fans will settle for that if it means lifting the Cricket World Cup this year.
"But there is an alternative explanation. The lower a country sets the bar on ethical expectations, the more likely it is that a team will meet them. It could just be that the English public sets the bar higher than other nations – making it harder for a team to reach it."
Image: Getty
YouGov Sport is the sports specialist arm of YouGov