When it comes to horse-racing, the UK public is spoiled for its choice of blue riband properties. But how are they perceived?
Only a quarter (24%) of the British public tell us they have placed a bet with bookmakers in the last year but awareness of the UK's premium races remains high and steady – something which not every sports event can claim, particularly in the face of football's onslaught.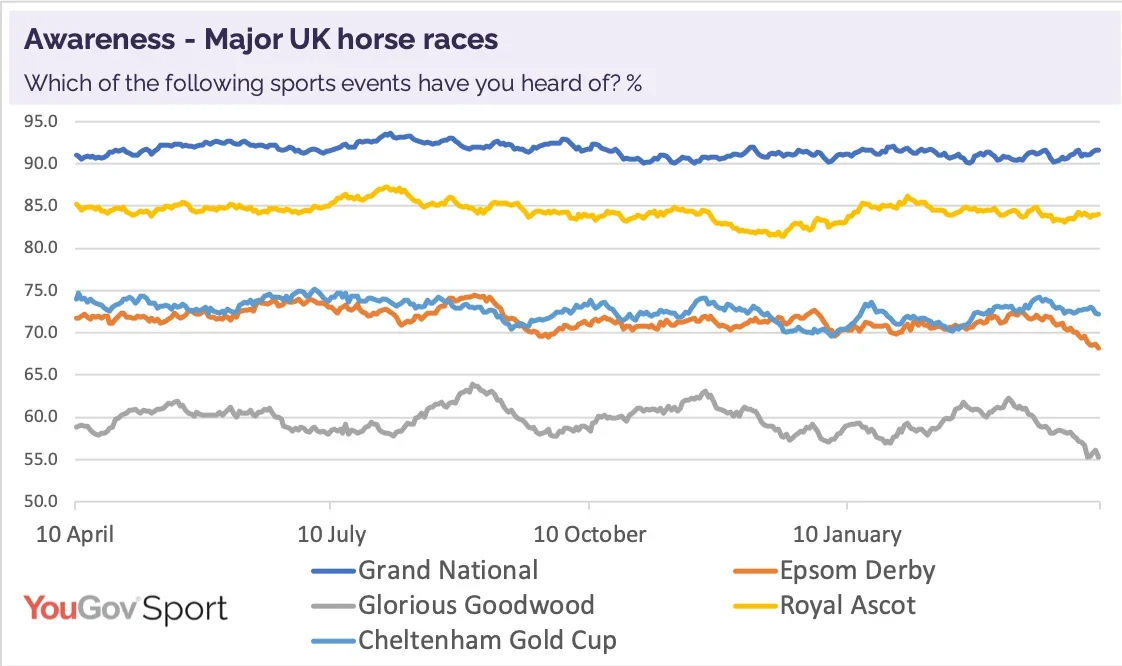 While it's no surprise to note the Grand National topping our charts for Awareness, it is interesting to see how others compare.
The Epsom Derby and the Cheltenham Gold Cup both lose out to Royal Ascot when it comes to awareness, suggesting that the Berkshire meet has more to offer in terms of engaging the general public.
What stands it apart? Certainly both its royal connections and its reputation as a focus for fashion provide it with breakthrough qualities that other races and meets don't necessarily offer.
But awareness among the public is one thing. What do racing fans make of the Grand National?
We took a look at one of the other 16 metrics we track every day as part of our SportsIndex service – Impression. It records whether respondents have a positive impression of an event or competition (or not).
It won't come as a surprise to many in the industry that for this particular segment, it's the Gold Cup that wins out, beating the National and Ascot into a dead heat for second. It has to be said, however, that it's a close-run thing for all of the top four properties, with less than seven points separating them.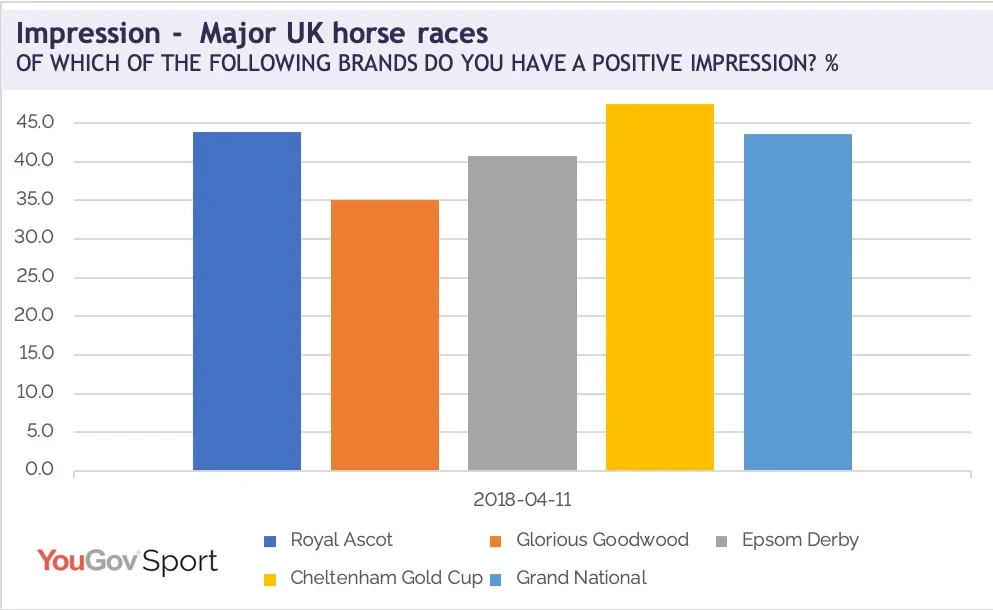 Before we sign off, let's take a look at one more metric – Reputation. Reputation specifically asks about the perceived prestige of an event. So it's possible to have a positive Impression of an event – "that looks fun" – without ever thinking that an event is prestigious. A fun-run, to give an extreme example, might fit that description.
Here we can see a different set of results. As you might expect, Royal Ascot performs well on this front – it's viewed as the most prestigious of our races. But it only beats the Gold Cup by the smallest of margins – a tenth of a percent.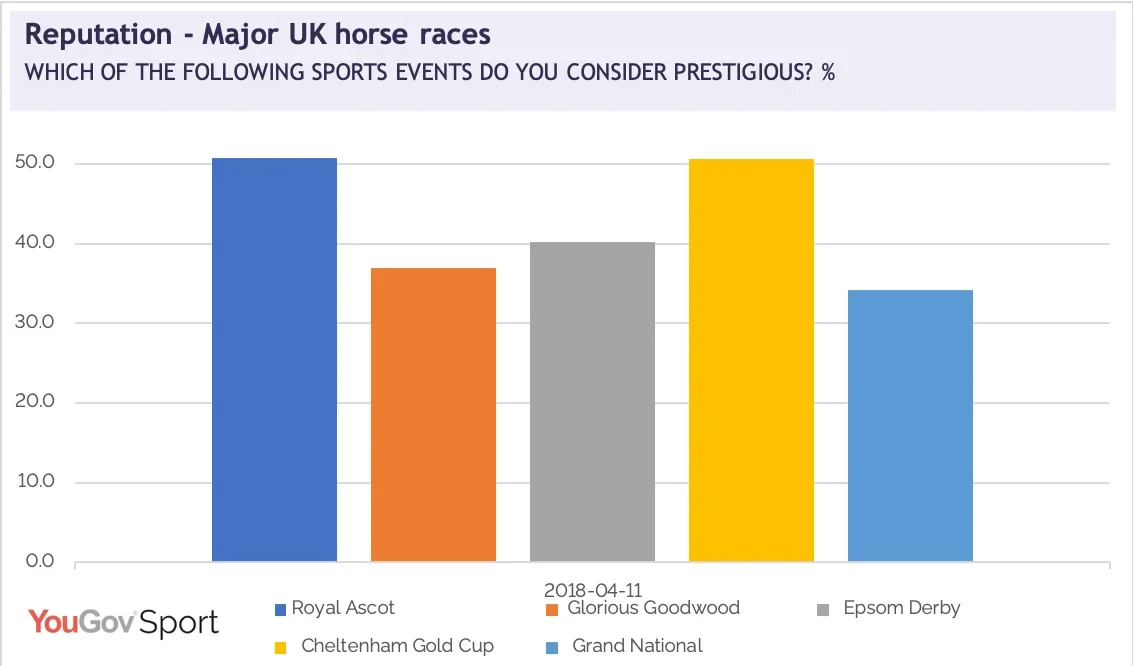 The Grand National returns the lowest score among our races/meets but it is worth noting that all of them perform well compared to other sports properties. For example, every one of these scores comfortably beats the perceived Reputation of the FIFA World Cup among football fans.
And, if we remove the filter of horse-racing fans, these properties are perceived positively for prestige among the general public too. All of these races/meets find themselves in the top 30 for our Reputation metric over the course of a year, beating out properties like the Cricket World Cup, the NBA and the Tour of Britain, for example.
In general, this snapshot represents a very healthy showing for horse-racing. And while the Grand National may not be every connoisseurs' choice, it's a great entry point to the sport. Our data shows that of the almost 70 sports properties we monitor each day, only one is better known among the public than the Aintree race – and that's the grand old FA Cup. Not bad company to keep.