Across a range of situations, women feel more unsafe than they did three years ago
Recent high profile murders of young women, particularly that of Sarah Everard, have shocked the nation, and eroded public confidence in the police. Now a new YouGov survey shows that they have likely contributed to greater fears among women for their own safety.
Almost three years ago, in December 2018, YouGov asked Britons how often they felt unsafe in a variety of situations. A repeat of that survey now shows that women are more likely to feel unsafe than they were in 2018, particularly when it comes to walking alone at night.
Approaching two thirds of women who ever walk alone outdoors at night say they "always" or "often" feel unsafe when doing so. This is an increase of 17pts from 46% who said the same three years ago.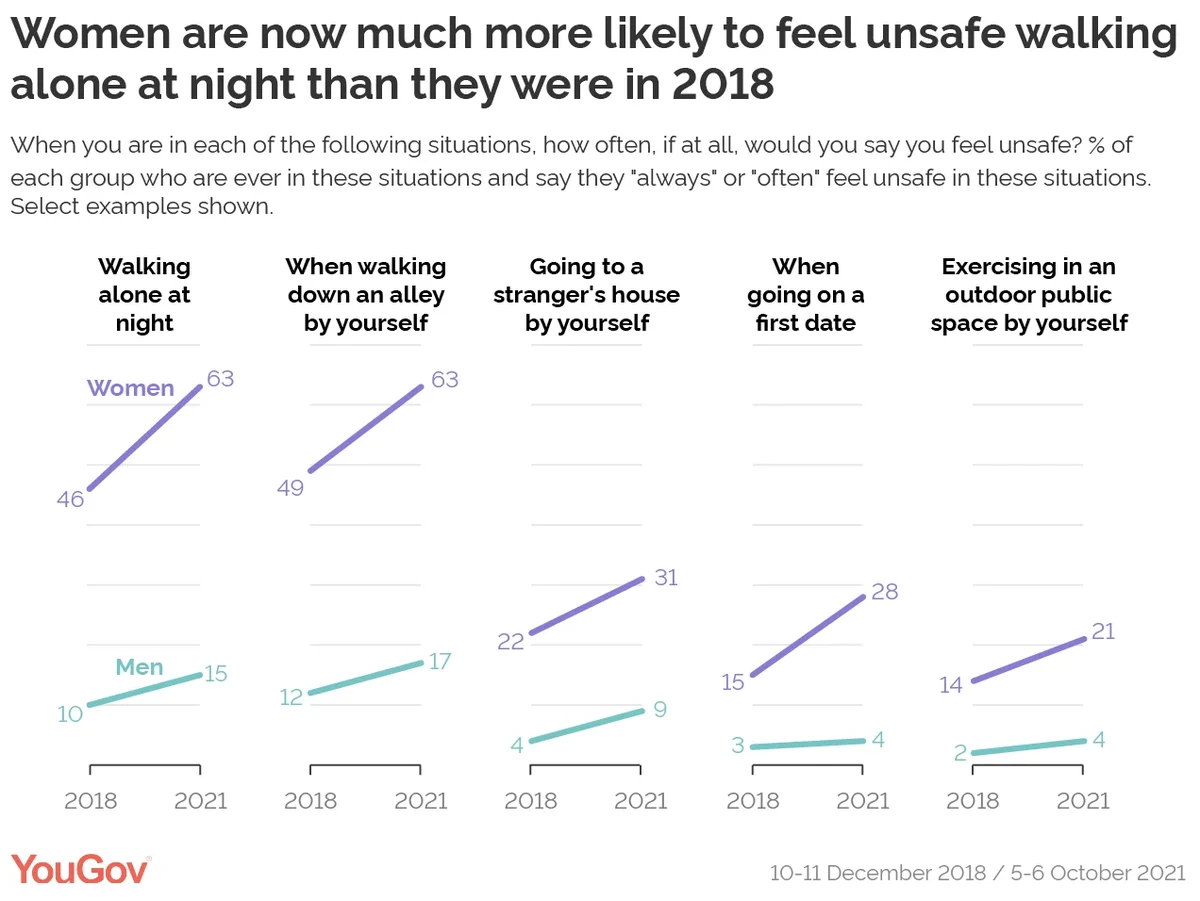 This figure also excludes the fact that one in five women (19%) don't ever walk alone at night in the first place – a number twice as high as men (9%). There is, however, no real increase in the number of women not venturing outdoors at night since the previous poll (18%).
The number of women who report taking regular steps to protect themselves from sexual assault has also risen. In 2018 a third of women (32%) said they take precautions; this figure now stands at 41%.
More women expressed more frequent fear about other common activities, including walking down an alley alone (up from 49% to 63% among those who ever do so) and going on a first date (up from 15% to 28%).
In all cases, women are substantially more likely than men to say that they find themselves afraid in what should be innocuous everyday situations.