Close to half of parents think it would be unfair to fine those who don't send their children to school because of the pandemic
With schools in England and Wales set to return tomorrow, new YouGov research finds that many parents are so worried about the coronavirus risk to their kids that they might not send them in.
The Parents Omnibus survey interviewed 653 parents of school-age children (ages 4-16) in England and Wales, and found that one in six (17%) are seriously consider not sending their children to school, including 6% who say they are "very seriously" considering it.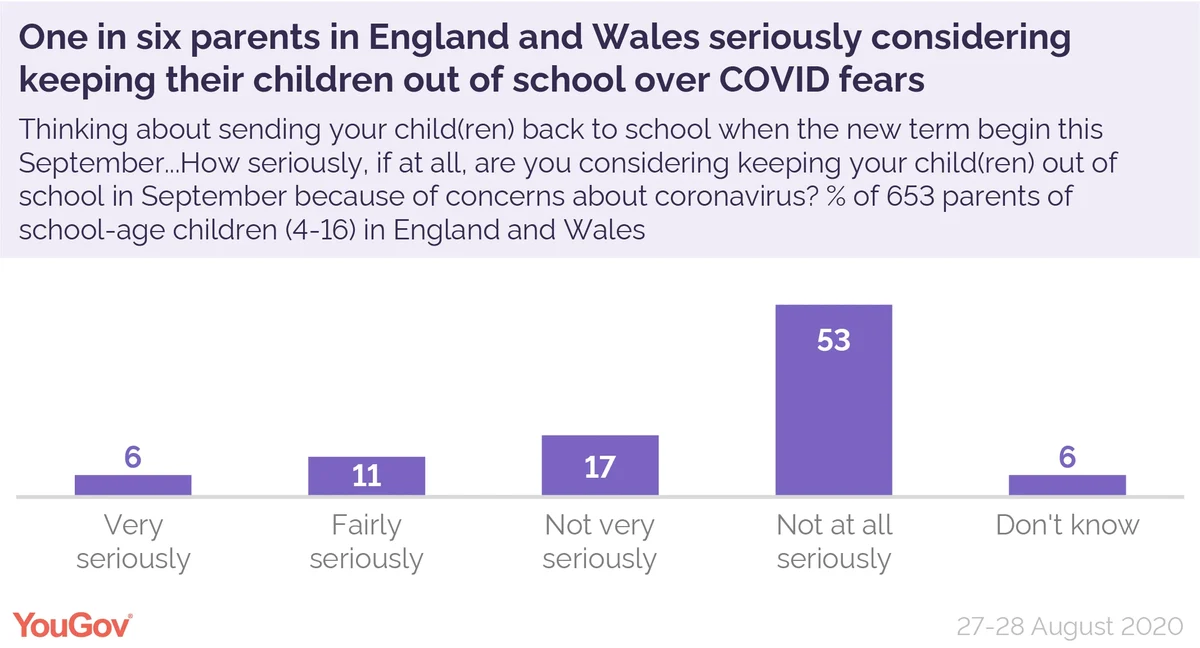 Nevertheless, seven in ten (70%) are either not very seriously contemplating such drastic steps (17%), or aren't considering it at all (53%).
With the government having recently u-turned on making secondary school children wear masks, the results also find that close to half of parents (47%) think that masks should be worn, compared to 36% who are opposed.
Parents can normally be fined for keeping their children out of school without good reason, and education secretary Gavin Williamson has confirmed that coronavirus fears are not a sufficient excuse this term. Almost half of parents (48%) think that is unfair, with close to four in ten (39%) thinking it is justified.