Which Brits donate to which cause? YouGov Profiles reveals all
Charities focused on animals are currently the second most popular category choice with donors, with 13% of Brits having made a donation to one in the last three months. On the other hand, just 6% of Brits have backed an environment-focused charity over the same period.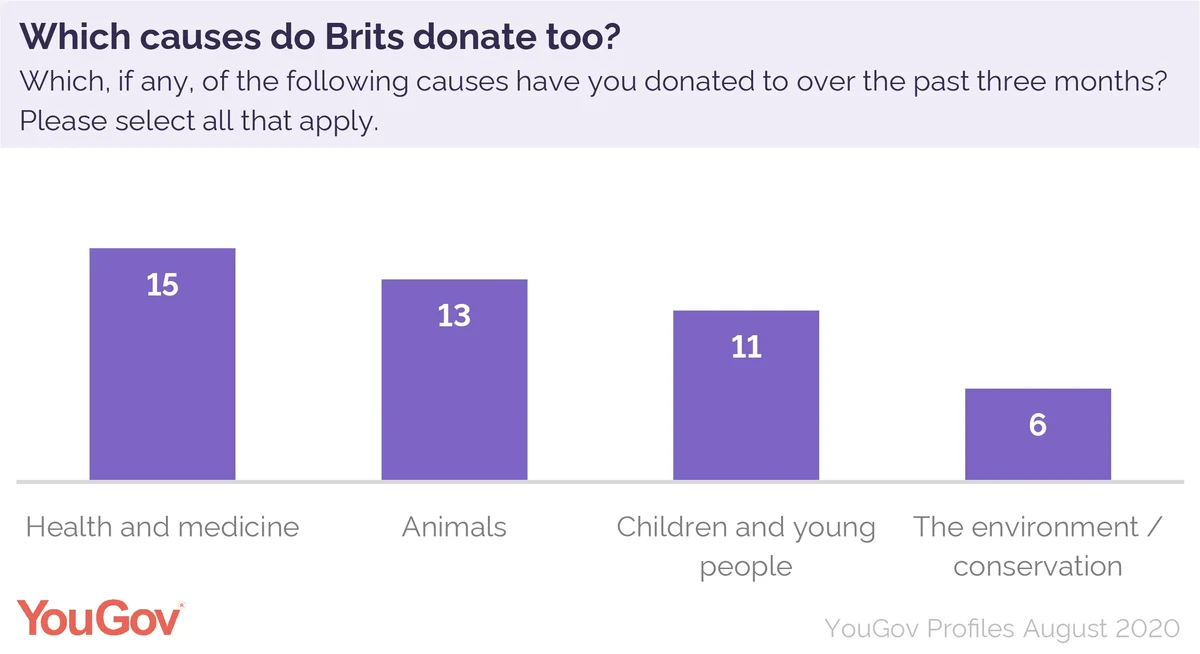 Who is more likely to donate, however? YouGov Profiles demographics shows that, as other recent YouGov investigations into the charity sector have, that younger Brits are much less likely to donate than their elders.
Younger Brits, such as those aged 18 to 29, are more likely to be donors to environmental charities (21%) than animal charities (11%).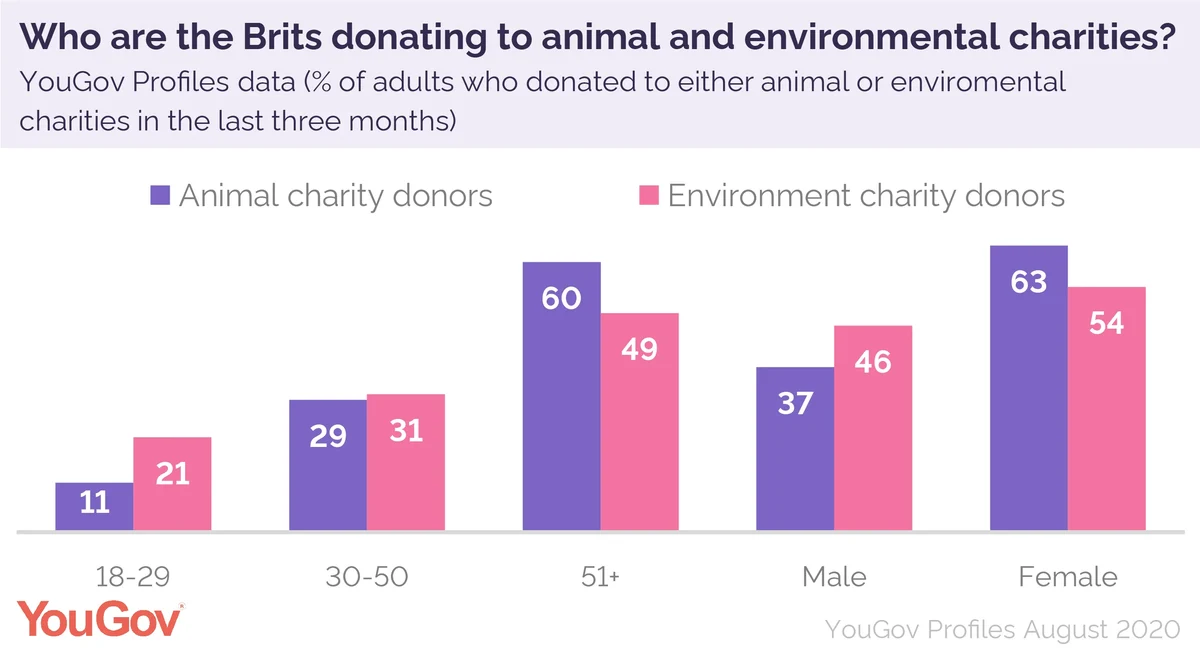 Older Brits are inversely more likely to support causes looking after animals; 60% of recent donors to animal charities are aged over 51, compared to 49% of recent environmental charity donors.
YouGov Profiles also reveals some interesting attitude differences between the two groups, such as environmental charity donors being more likely to agree that veganism is a more ethical diet (45%) compared to animal charity donors (31%) – a difference of 14% percentage points.
The groups also differ when it comes to diet. Animal charity donors are more likely to have a conventional carnivorous diet (62%) than those who recently donated to an environmental cause (54%).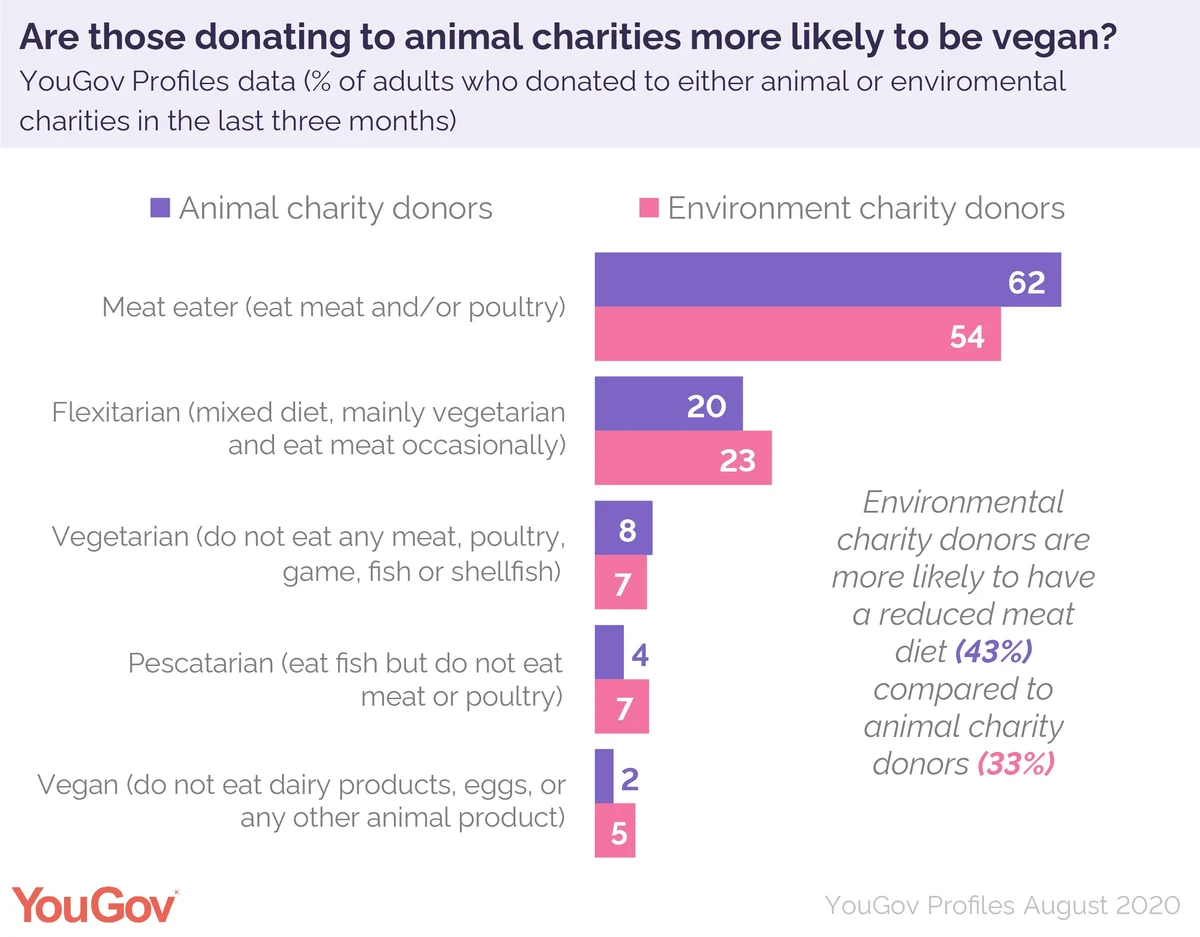 Those who have recently donated to an environment charity are more likely to have a form of reduced-meat diet, with 43% of donors to such charities being either flexitarian, vegetarian, pescatarian, or vegan compared to 33% of animal charity donors.
Learn more about YouGov Profiles here