YouGov and The7Stars' latest whitepaper – Nostalgia – Is it what it used to be? – establishes that the UK loves to look back on the past. And though we might associate nostalgia with a sepia-filtered, white-fenced vision of mid-century life, it turns out that the most fondly-remembered decade is one that's well within living memory: the 1990s.
We asked respondents to tell us what they thought of every decade stretching back to the '50s – and the age of Friends and Britpop received the highest positive score, with more than six in ten of us (61%) feeling very or fairly positive about it.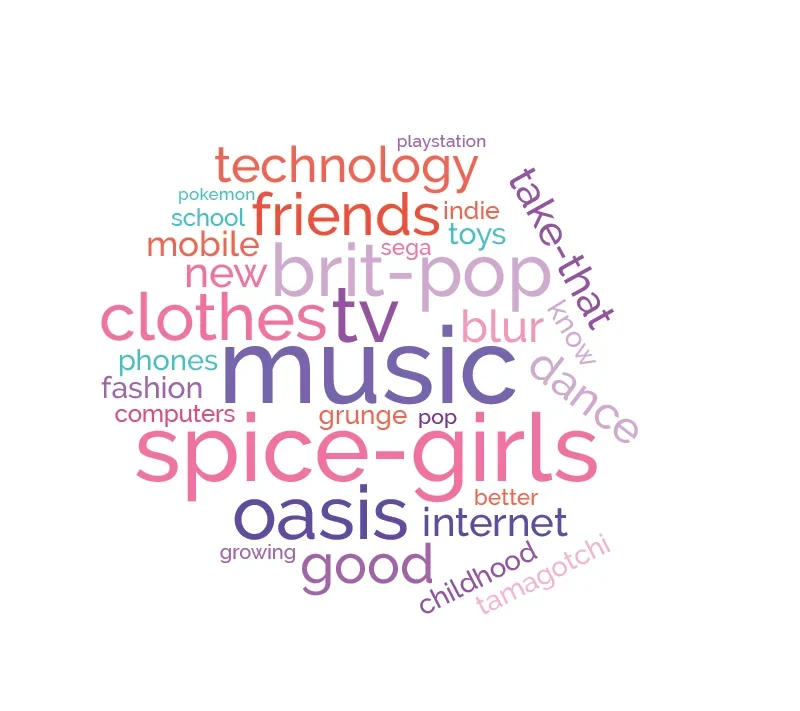 Music forms a large part of why people view the 1990s so kindly. We asked people what they positively associated with the era and 'music' comes top of the list, with 21% of all mentions. But specific artists also make up two of the top five, with the Spice Girls and Oasis ranking second and fifth respectively. Blur, Oasis' main rivals of the era, only come in tenth.
Friends is the highest-ranked TV programme, coming in at seventh – unsurprising, given that, as OFCOM revealed in August, the show is the UK's most-streamed TV programme and accounts for 2% of all streamed programming.
Nostalgia for the 1990s may also account for this year's Spice Girls' reunion, which saw four of the original band get back together for a successful UK and Ireland tour.