YouGov's latest whitepaper, What motivates charitable giving? looks into the charitable habits of Britons.
According to YouGov research, almost three in ten people have never donated money to charity (29%).
The most popular reason given was distrust in how charities are managed. Almost a third (32%) of those who've never donated say it's because they think too much money goes into administration, rather than directly towards the causes themselves.
It's worth noting that a large portion of this group of non-donors have never donated because they can't afford to (29%).
Over a quarter (28%) don't donate money to charity because they prefer to support in other ways instead, such as volunteering their time or donating goods to a charity shop.
Others have not donated as they believe that the state should do the work of charities through taxation instead (7%) or because they simply do not believe in giving to charity (7%).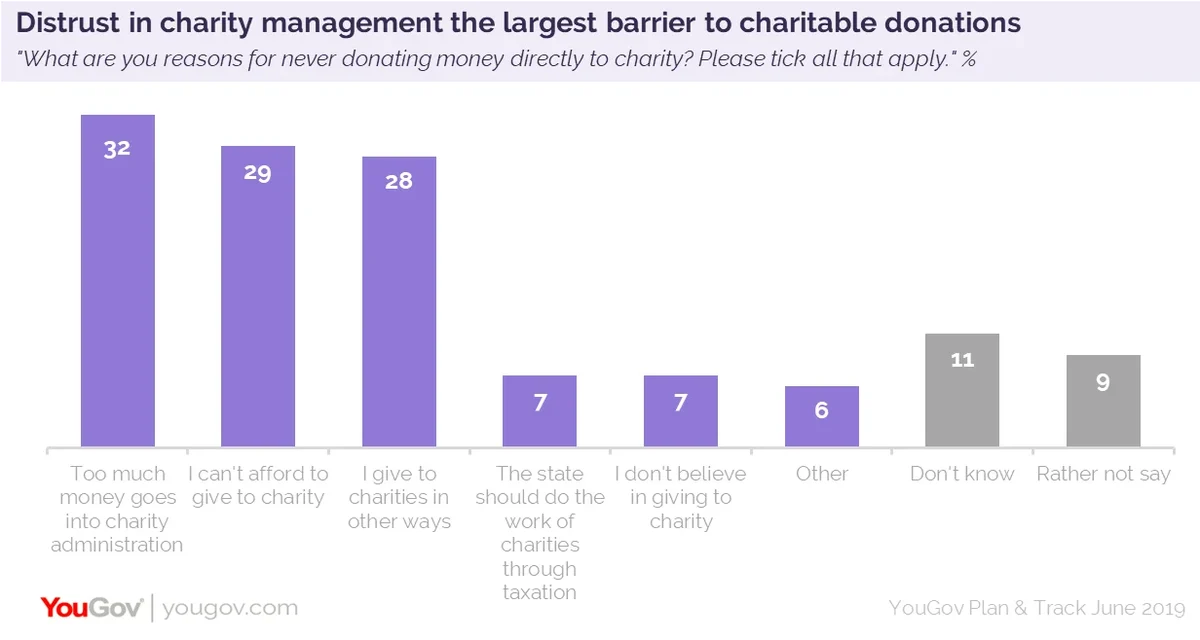 However, people in this group aren't completely out of reach of charities. A fifth (20%) of these non-donors say that they're likely to donate in the future.
Download the full whitepaper here.