Only 27% of British people think the Labour Party are pro-business, compared to 66% for the Conservatives
Labour has made a series of policy announcements this week to tackle the impression that it is unfriendly to business, after interventionist ideas and past attacks on 'predatory capitalism' left business leaders 'scratching their heads'. The policies include maintaining UK corporation tax as the lowest in the G7, devolving £30bn from Whitehall to local enterprises and giving a quarter of government contracts to small companies.
A new YouGov poll shows that the Labour party is seen as far less pro-business than the Conservatives, even among their own supporters.
Only 27% of the British public see Labour as pro-business while 21% see it as anti-business and 30% see it as neither. On the other hand, 66% say the Conservatives are pro-business and only 5% say they are anti-business. 11% say they are neither.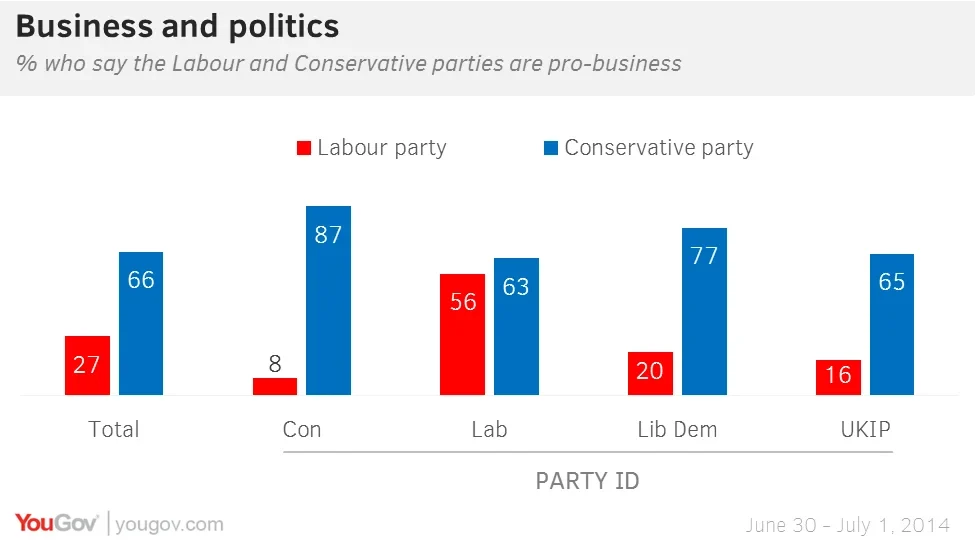 Notably, more Labour supporters see the Conservatives as pro-business (63%) than their own party (56%).
But in spite of suggestions that 'land grabs' on planners who own land but are not developing it and an energy price freeze have pushed Labour in a more anti-business direction, there has been no overall change in how the public perceive Labour's relationship with business: in 2011 Labour were seen as business-friendly by 27-23%.
Labour's plan to offer tax breaks for companies that fund takeovers and growth by selling shares, rather than borrowing, have been welcomed by the Confederation of British Industry. However they also say the idea would require a re-writing of tax law, and could thus create uncertainty.
Image: Getty