Voters in six EU member states think an independent Scotland should be allowed to join the EU – but many reject the idea of a fast-track membership plan
A committee composed mostly of Labour MPs recently rejected the idea that Scotland could fast-track its application to join the EU in the event of a yes vote this September. Scottish government Culture and Affairs Secretary, Fiona Hyslop, dismissed the finding and said an independent Scotland would be "welcomed into the EU."
Voters in Great Britain are the least likely to say "yes" to allowing Scotland to join the EU, but even there, support outweighs opposition by nearly two to one (48-26%). Elsewhere support ranges from 61-16% in France to 77-6% in Denmark. Sweden, Germany and Finland fall somewhere in between.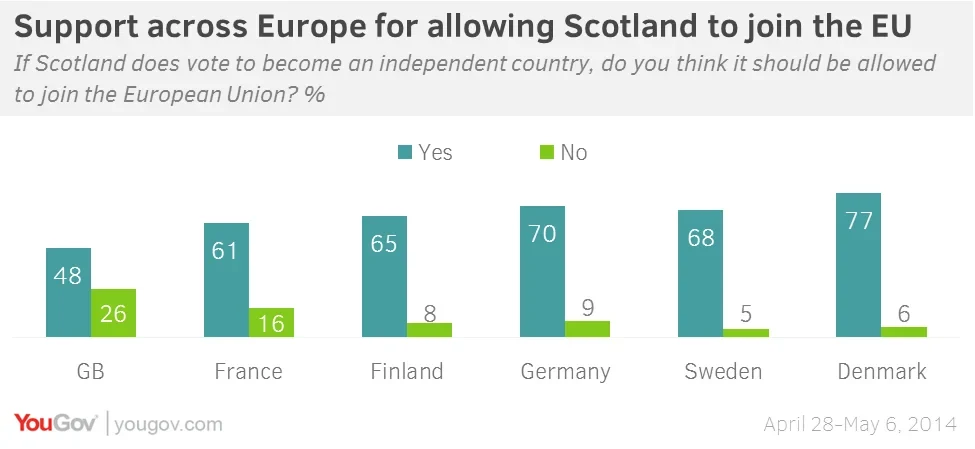 However, there is much less support for allowing Scotland to join as soon as it becomes independent.
In most of the countries surveyed, among those who think Scotland should be allowed into the EU the majority think it should apply in the same way as any other country wanting to join the European Union.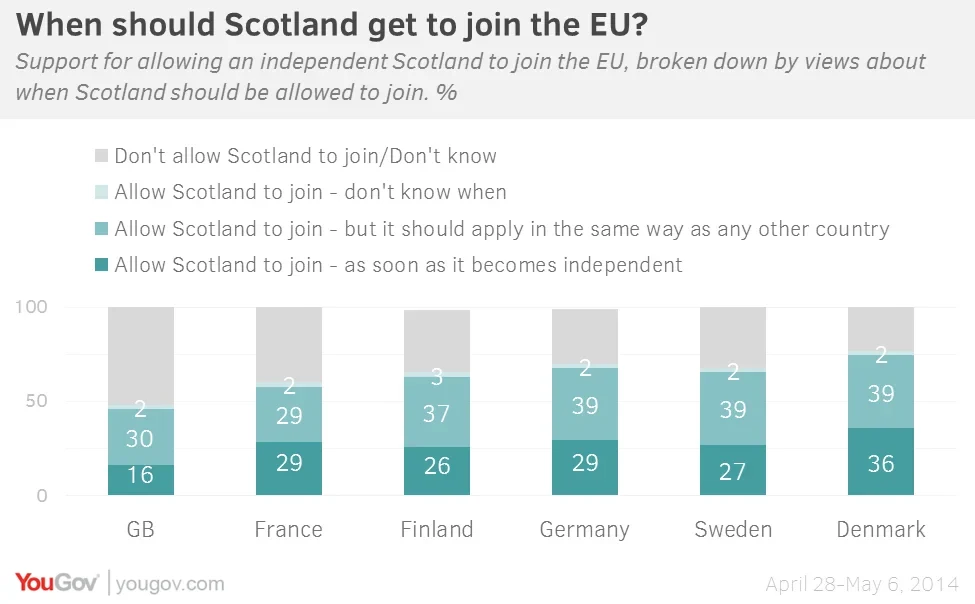 The Scottish government argues that, as a part of the UK, Scotland has been part of the EU for decades and so could use a "fast-track" route to membership found in Article 48 of the Treaties of the European Union. First Minister Alex Salmond says this could give Scotland EU membership within 18 months of a yes vote, or around the proposed date of independence in March 2016. Others on the pro-Union side argue that Scotland would have to take the usual application route, via Article 49, which could take much longer.
Image: Getty