X-Men: Days of Future Past has the strongest viewing intention figure of any opening-week movie since January 2014
"A good superhero film? It's about time", say the Independent on the latest instalment in the X-Men franchise. Now in its seventh iteration, X-Men: Days of Future Past gets generally positive reviews. Batting off the muddle time travel movies usually attract, commentators say the blockbuster "gets damn near everything right", packing "the whole X-Men universe – past, present and future – into one movie".
And according to YouGov's weekly movie data, it is set for a huge opening weekend.
Among those likely to watch a movie in the next week, X-Men has the highest viewing intention of any movie in its opening week since records began in January 2014, with 30% saying they are likely to watch the movie in the next seven days.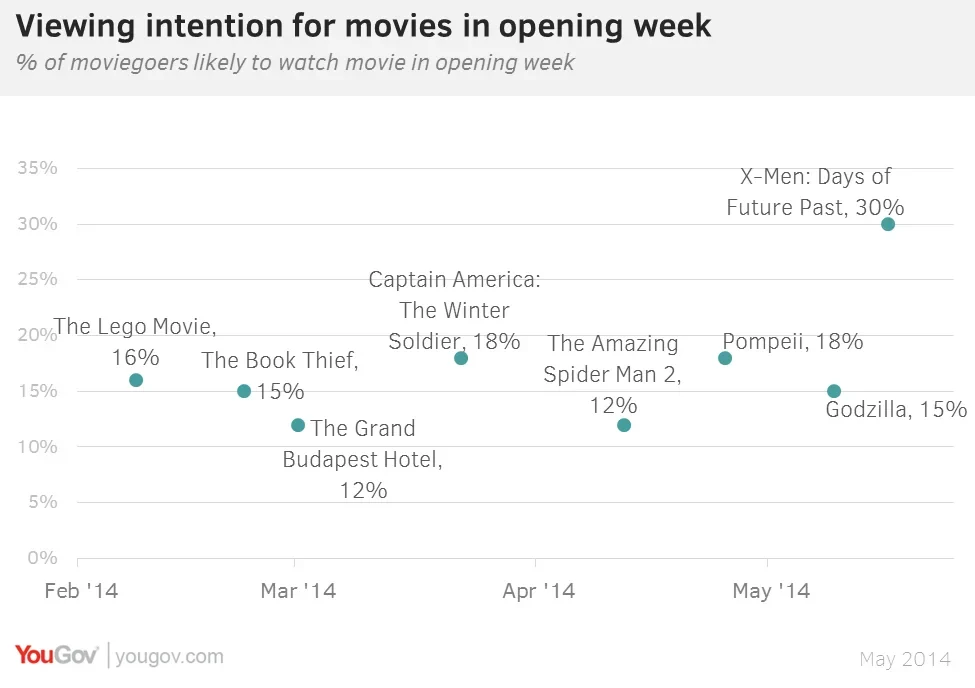 It also has the joint-highest buzz score, showing its advertising has paid off, as 70% say they have heard something about the movie (tied with Pompeii).