A new YouGov survey of 17-21 year olds puts Labour 19 points ahead of the Conservatives – but politicians are seen as barely more able to run the country as celebrities like Russell Brand
YouGov measures the voting intention of young people daily, when it surveys thousands of people from all demographics. But a new YouGov survey for the British Future think tank looks exclusively at the views of young people, promoting their opinions from a subset to the total picture.
Among first-time, 17-21 year-old voters, 41% say they would vote Labour if there was a general election tomorrow, while 22% say they would vote Conservative.
UKIP are usually seen as a party for older people, however they poll on 10% amongst 17-21 year olds, ahead of the Liberal Democrats on 8% – the same party who took around 30% of the youth vote in the 2010 general election.
Enthusiasm for Labour, or any party, barely translates into faith in politicians however. Asked which two or three people would do the best job of running the country, only 17% say Ed Miliband, while 15% say Boris Johnson or David Cameron.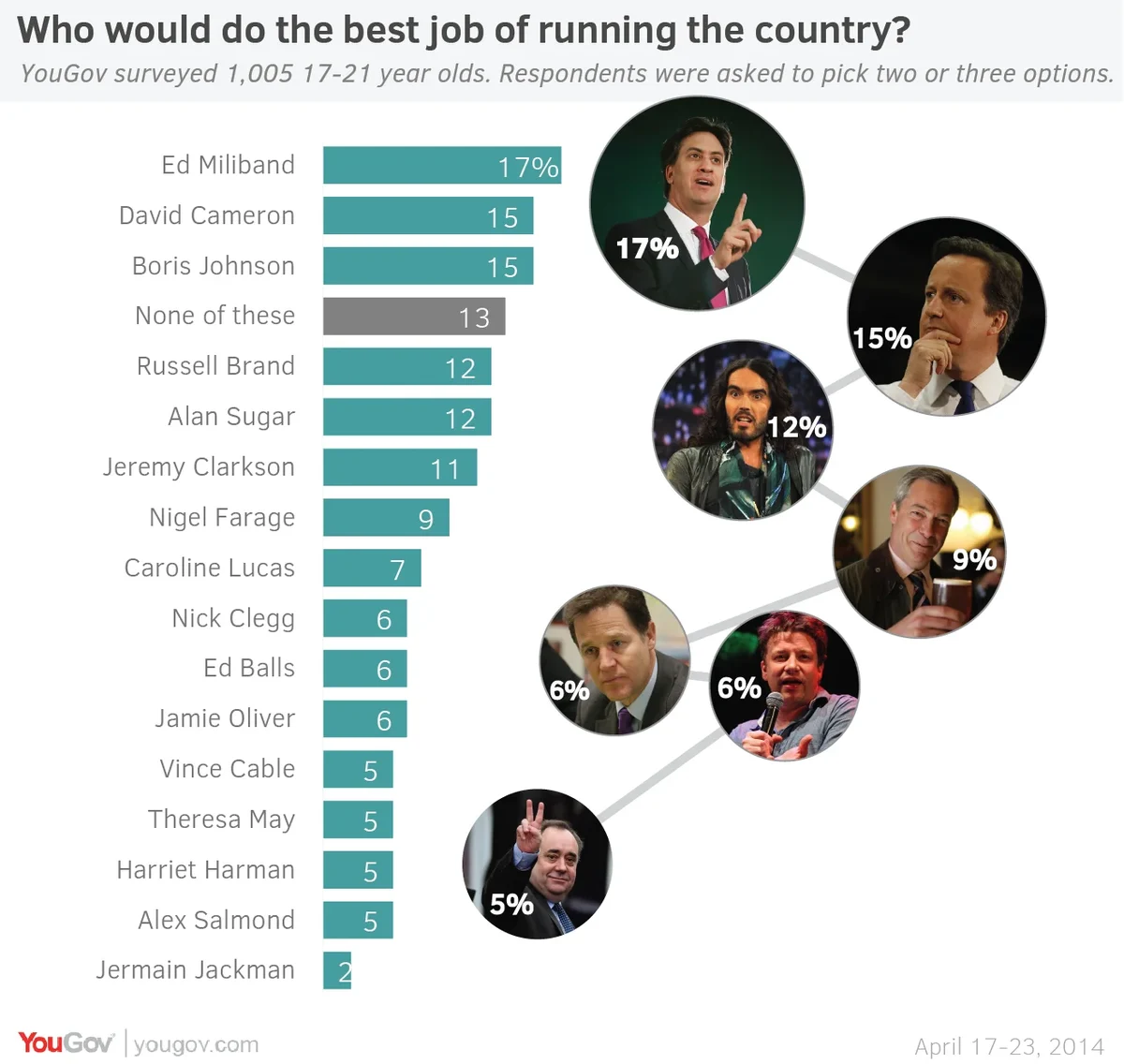 Only slightly fewer (12%) choose Alan Sugar or Russell Brand, who not long ago told Jeremy Paxman he doesn't vote, "out of absolute indifference and weariness and exhaustion from the lies, treachery and deceit of the political class that has been going on for generations."
Additionally, only 5% say senior politicians pay most attention to young people, while 59% say big business have most of their attention.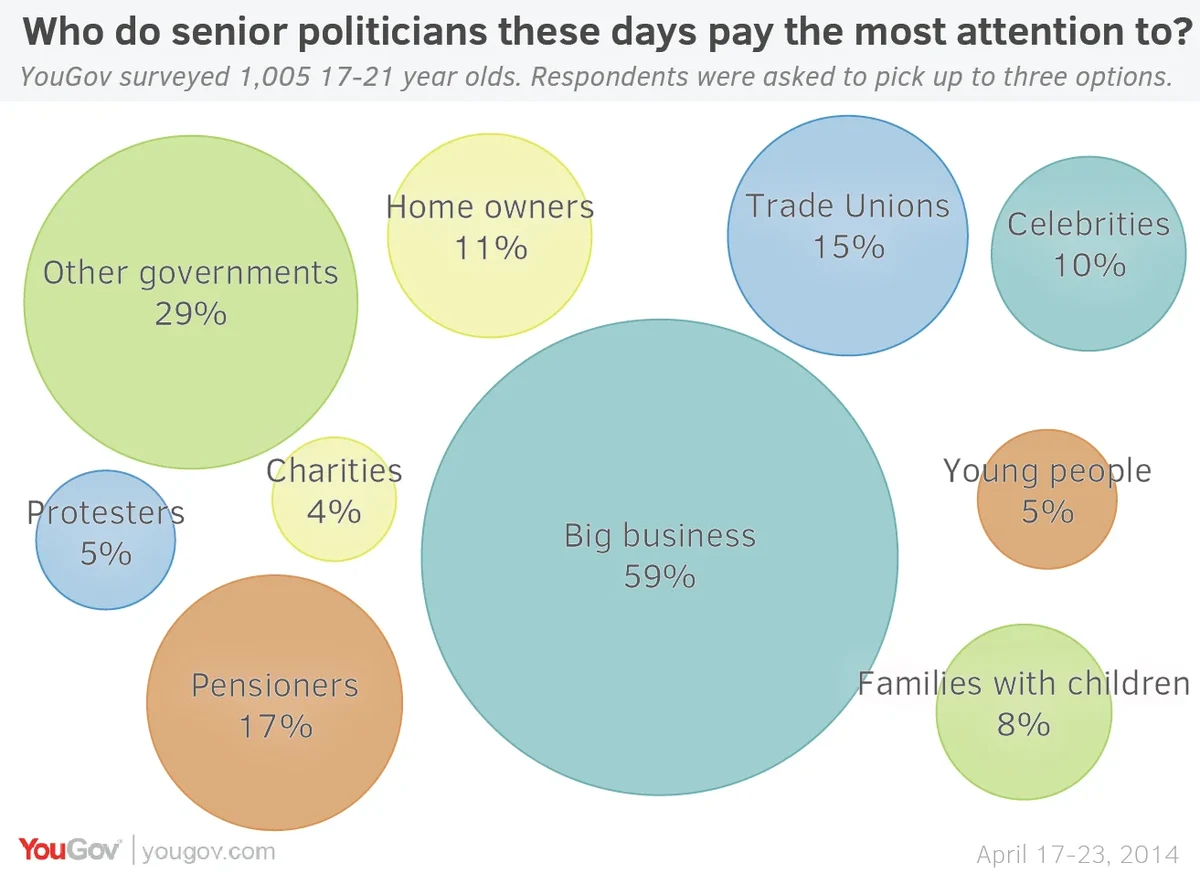 There are no official figures for voting by age, but according to a long-running academic study cited by the government, while total turnout in elections has dropped 12% from 1964-2010, among 18-24 year olds turnout is now 24% lower, despite an increased number of young people voting in 2010 compared to 2005.
Image: Getty