UKIP have overtaken Labour in voting intention for the forthcoming European elections
In the latest YouGov survey for the Sunday Times, the Eurosceptic party have moved into first place for the May 22nd European Parliament elections.
UKIP are now on 31%, up from 23% on March 18th. Labour have consistently polled first, however they now move into second on 28%, down from 32% over the same period. The Conservatives remain in third, on 19%, down from 24%.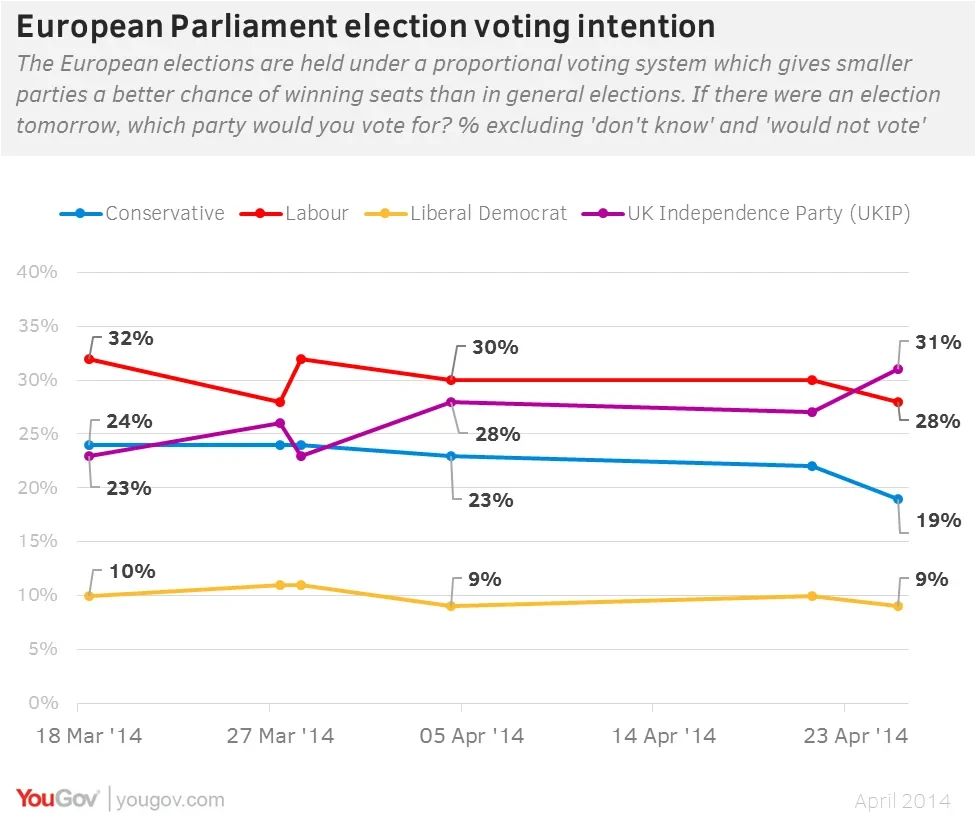 Earlier in the week when YouGov showed people pictures of UKIP campaign adverts, branded "racist" and "offensive" by some people, the majority disagreed, and 57% agreed with Nigel Farage that they are a "hard-hitting reflection of reality".
However, only 20% says the party has workable policies and could make a genuine contribution to running the country. 57%, on the other hand – including 21% of UKIP supporters – say they are a protest party who are unhappy with the main parties and don't have realistic policies for running the country.
The latest YouGov general election voting intention results have UKIP on 15%.
Image: Getty