Economic perceptions are improving – but at a slower rate for women than men
There have been three pieces of good economic news this week: the Bank of England raised its growth forecast for the UK, the government hit its borrowing target for 2013-2014 and the Confederation of British Industry recorded manufacturing optimism at a four-year high.
The news accompanies studies by YouGov which show consistently improving public perceptions of the economy and of the Government's economic management.
But a deeper look at the statistics reveals a significant gap in perceptions among women and men.
While men's financial expectations have moved from net -46%, -38%, -27% to -13% on average in the years from 2011 to 2014, women's have improved from -54%, -46%, -38% to -27% over the same period.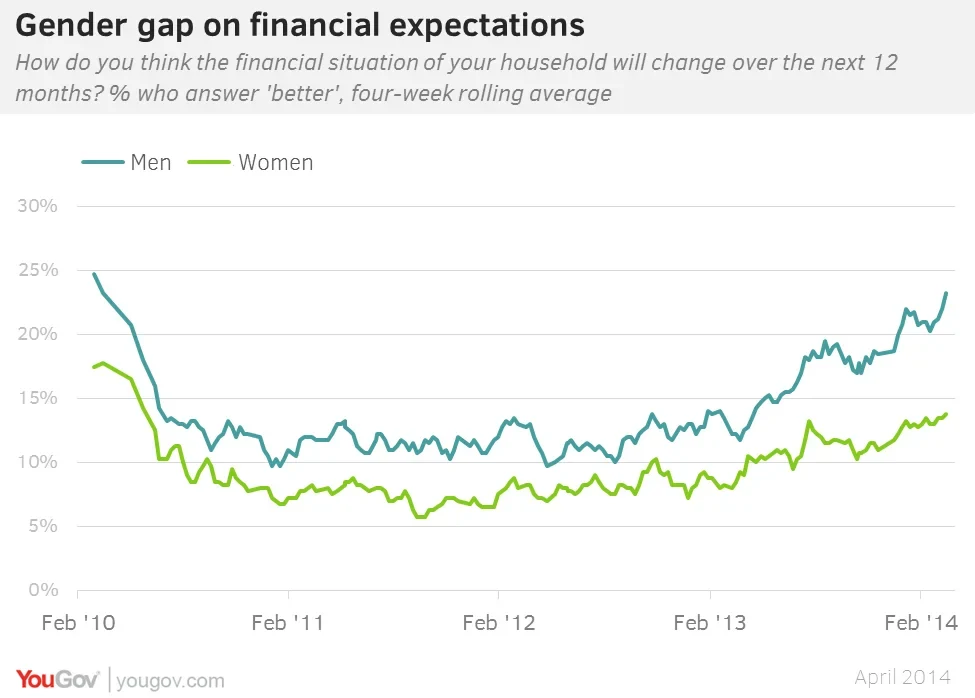 This means that over the course of 2014 women have been on average 10% less likely than men to think their finances will improve in the next 12 months. In 2011, 2012 and 2013 the gap was 7%.
And the same goes for approval of the coalition's job in managing the economy. In net terms, while men's approval of the government's economic record has improved from -16%, -26%, -19% to -1% on average from 2011 to 2014, women's has moved from -24%, -35%, -28% to -14% over the same time.
As with financial expectations, in 2014 women have been on average 10% less likely than men to say the government is managing the economy well, while in 2011, 2012 and 2013 they were 7% less likely.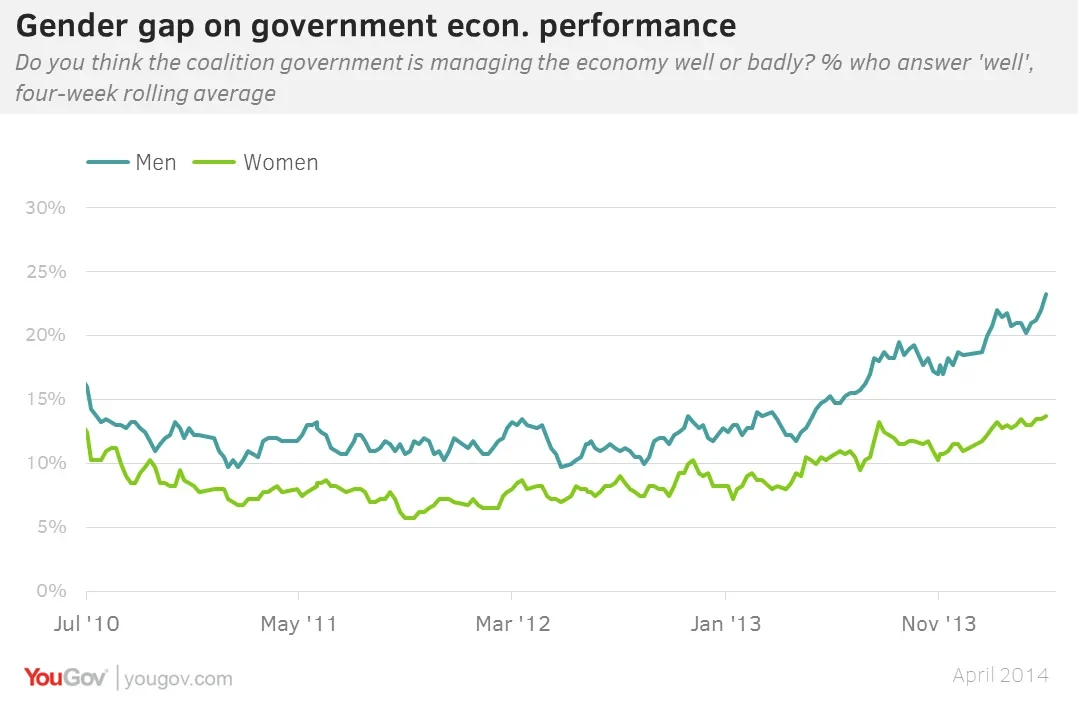 There could be a number of reasons for the disparity in economic optimism. Women are said to have been hit worse by government cuts to benefits. They are also more likely to work in the public sector, which has experienced cuts. And recessions in general are said to hurt women more, as the lower-grade and insecure jobs occupied disproportionately by women are the first to suffer.
Image: Getty