To mark UKIP leader Nigel Farage's 50th birthday last week (Thursday 3rd April) YouGov polled British adults to see if they knew how old the main political figures are. Overall, most of the politicians were thought to be younger than their age, except for Farage.
Respondents were shown a recent photo (shown below) of each politician and given 20 seconds to say how old they thought they were. The politicians were David Cameron, Ed Miliband, Nick Clegg, Nigel Farage and Boris Johnson.

All of the politicians except Farage were estimated to be younger than or the same as their actual age. On average, Ed Miliband was thought to be the youngest at 42 when he is actually 44 with 13 respondents answering that he was as young as 34. Nigel Farage, on the other hand, was thought to be the eldest with answers averaging 53 years old.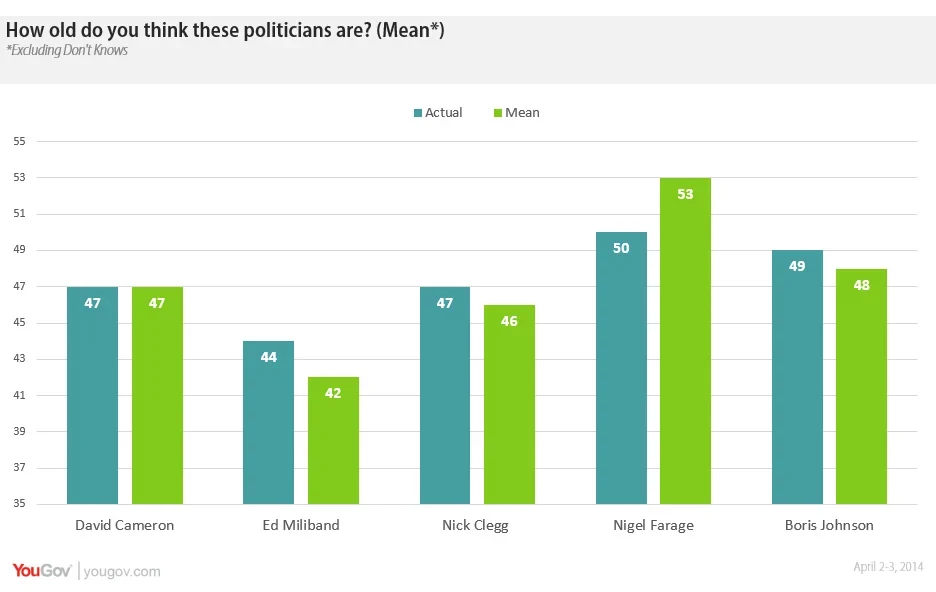 Only 5% of respondents correctly answered Boris Johnson's age of 49, in contrast to Nigel Farage where almost a fifth (19%) correctly gave his age as 50. (This may have been helped by Farage mentioning his age in last week's TV debate with Nick Clegg).
Speaking of which, Nick Clegg may not have done as well as he had hoped in the debates with Nigel Farage (see the full debate write up here) however, on a more positive note, two thirds (66%) of the public thought he was his age (47) or younger; with a tenth (10%) saying he is 40 years old or younger.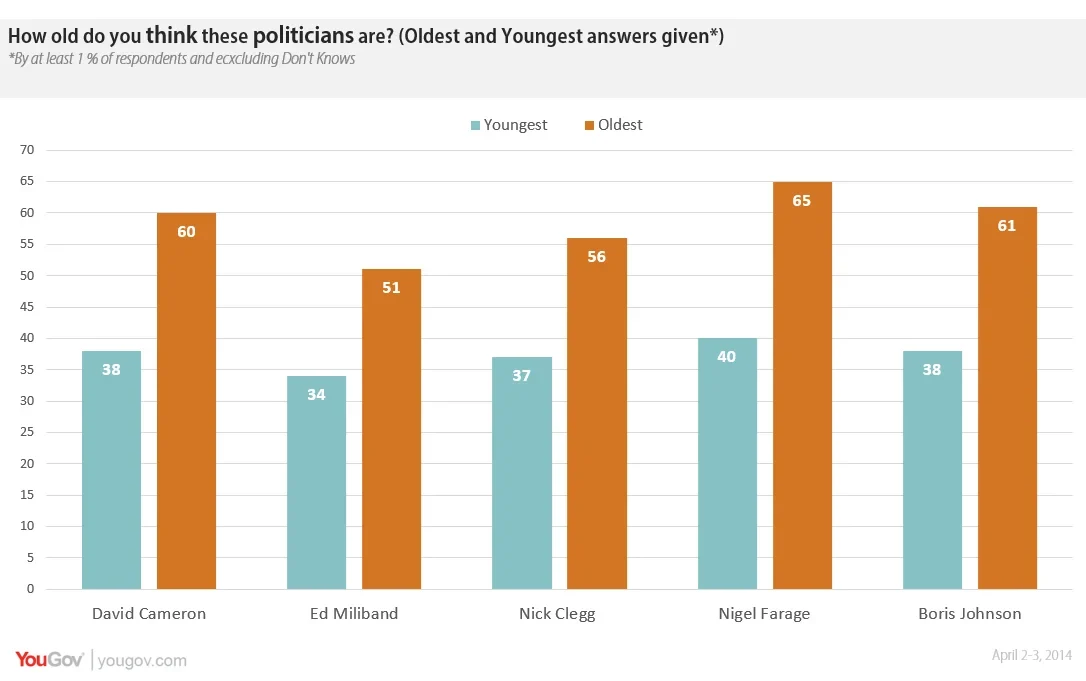 Other interesting figures to note, included the fact that 1 in 10 (10%) respondents thought David Cameron is 50 and 16% thought Nigel Farage is 55. Farage also had the most varied ages guessed, ranging from 40 to 65.