As the United State reconsiders its visa ban on Nigella Lawson, a new poll finds that drug use is no longer considered a barrier
Last week, television chef Nigella Lawson was prevented from boarding a plane to the United States by American customs officials over her admission during recent court proceedings that she had previously taken cocaine. Controversy has surrounded the decision, because she had previously entered the country since her trial and many other celebrities who have admitted to drug use travel regularly to the US.
The attitude towards drugs in the UK has changed so dramatically over the past years that today, there is not a single thing that a majority of people think should be impossible if you have a recorded history of drug use. This includes not only travelling wherever you like, but becoming an MP, a teacher or a doctor.
While the view that travel should be unrestricted is most overwhelming - with majorities of over 65% supporting unrestricted travel to the UK, EU and US, becoming an MP, doctor or nurse is more controversial, with substantial minorities of people opposed.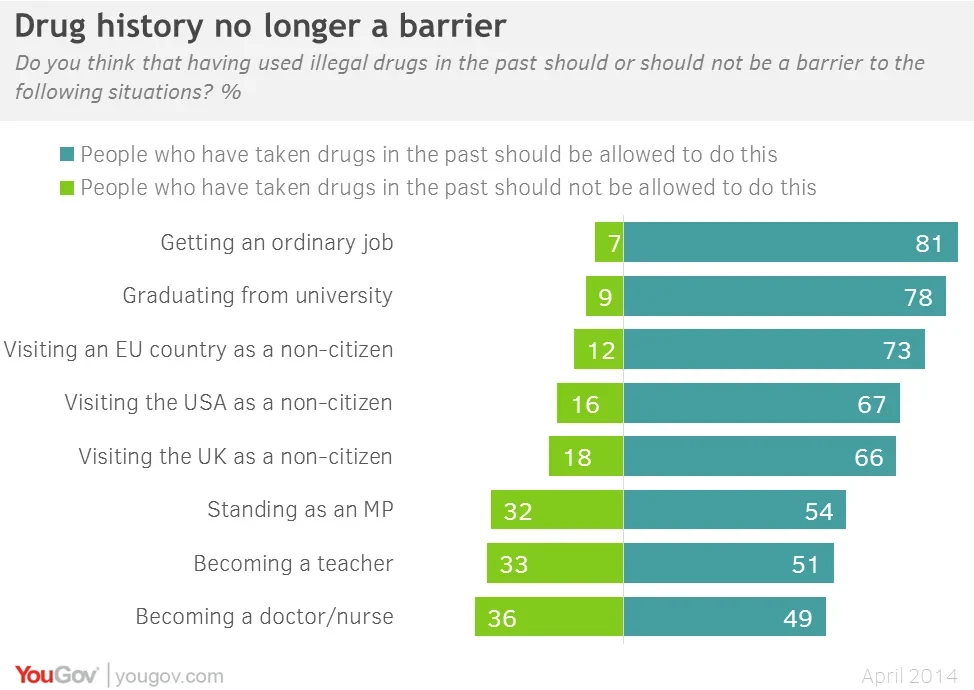 It is now expected that the US will reverse its position on Nigella Lawson, after an embassy official publicly invited her to apply for a Visa.
Image: Getty