Belief in an economic recovery has dramatically improved over the last year
George Osborne delivers the penultimate budget of this Parliament next Wednesday; a moment described by some as the "last chance to leave his mark".
In hints as to what to expect, he has warned that while "Some in Britain might be tempted to say, 'job done - let's avoid more hard decisions'… The recovery is not yet secure".
Yet a new poll by YouGov for the Sunday Times reveals growing optimism amongst the British public.
In December 2012 and March 2013, around four in five British adults (79% and 81% respectively) said the economy was either still getting worse or had not started to recover. But as the summer of 2013 came and growth forecasts were raised, the number dropped to 58%. And whereas 12 months ago only 17% thought the economy was recovering, around half (49%) now say it is, slightly more than say it is not (46%).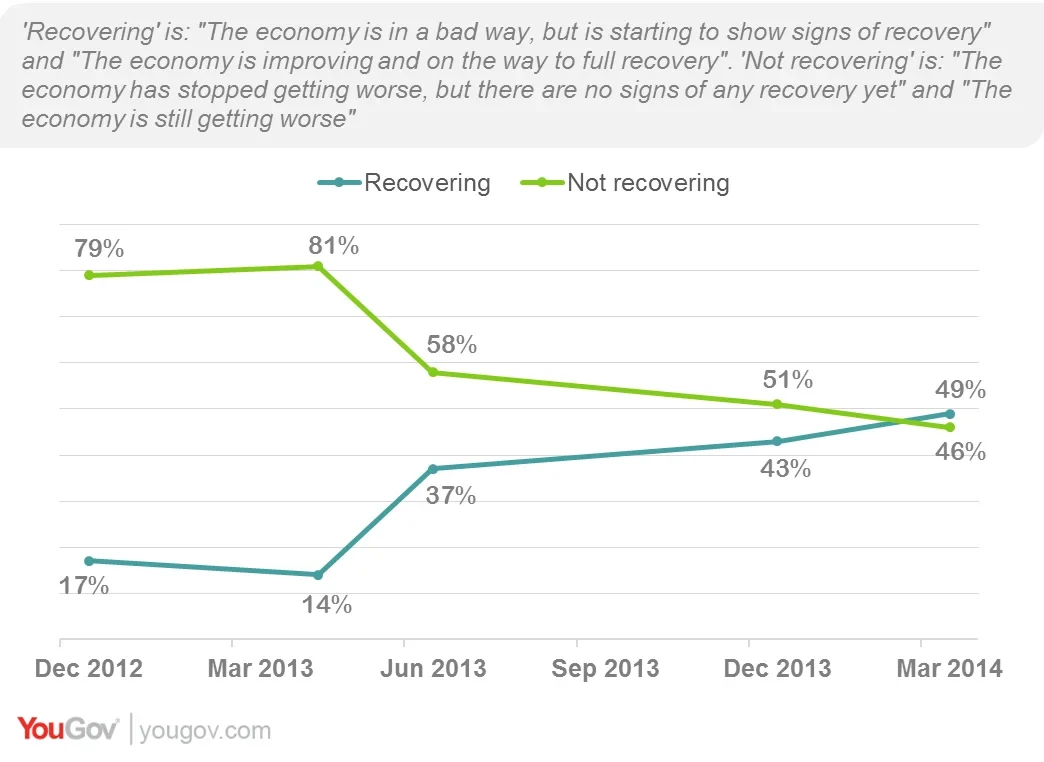 Broken down, the latest YouGov/Sunday Times survey shows that 11% say the economy is on the way to full recovery, while 38% say it is still in a bad way but is starting to show signs of improvement. 14% say the economy is still getting worse, while 32% say it is no longer getting worse but is not showing healing signs yet.
Although further spending cuts are expected in the budget, as is the likelihood of more people being pulled into the 40p tax bracket, George Osborne has managed to find an extra £1bn to help fund a series of road and other infrastructure projects.
Image: Getty