People of all political persuasions say that Bob Crow was an effective union leader – even if they personally did not agree with his approach
"Whatever our political differences, and there were many, this is tragic news… Bob fought tirelessly for his beliefs and for his members."
Those were the words of conservative Mayor of London Boris Johnson yesterday, upon hearing of the death of National Union of Rail, Maritime and Transport Workers leader Bob Crow.
Most people agree with the sentiment of Boris Johnson's comments.
The majority of supporters of all four main parties say that Bob Crow was effective at securing better wages and conditions for his members: Conservatives by 59-13%, Labour voters by 63-6%, Liberal Democrats by 60-8% and UKIP supporters by 65-9%.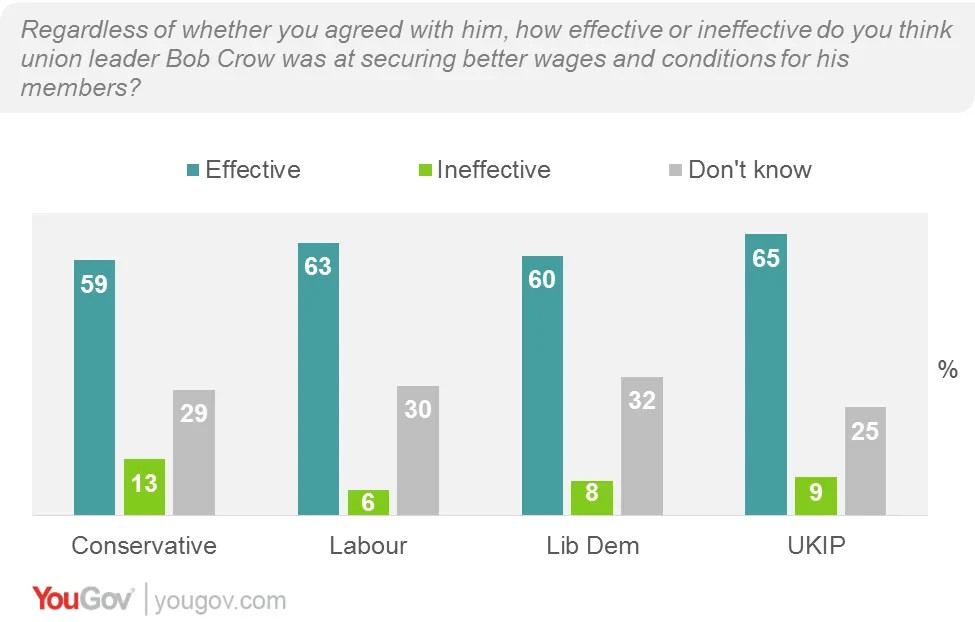 Overall, including people with no political affiliation, 55% say he was effective, 9% say he was ineffective and 36% don't know.
On his approach to union leadership, people are evenly divided: 31% agree with it; 29% disagree with it; 40% don't know.
Only conservative voters disagree with the RMT Union leader's approach by a majority, of 54-16%. Liberal Democrats also tend to disagree, by 39-22%, while Labour voters agree with Crow's approach (50-14%) and UKIP supporters are split – 35% agree; 34% disagree.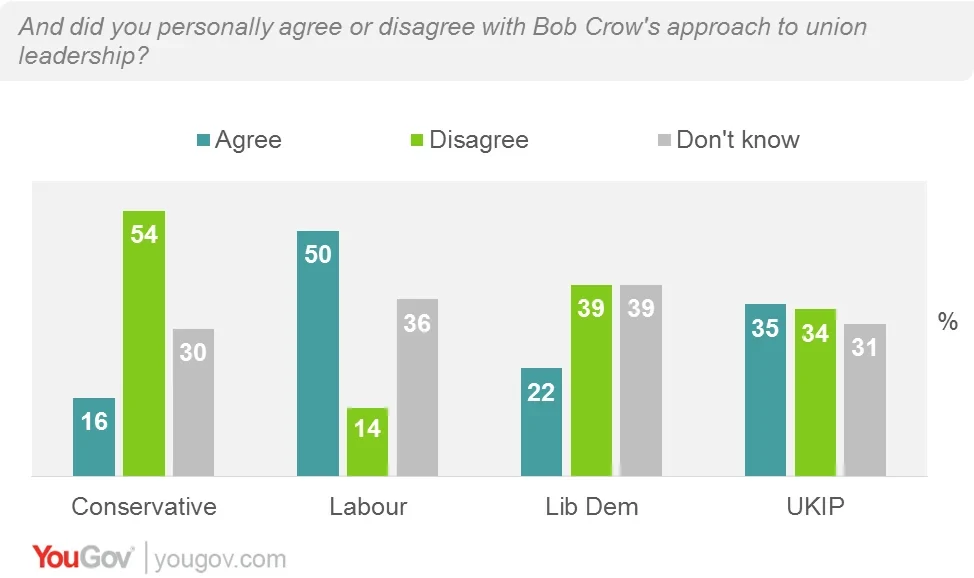 Bob Crow has been heralded as a true class warrior, with previous London Mayor Ken Livingstone claiming "The only working-class people who still have well-paid jobs in London are his members." He died of a heart-attack, aged 52, at Whipps Cross hospital in Leytonstone, east London, yesterday.
Image: Getty
Log in and tell us what you think of Bob Crow