The majority of voters from all major parties do not think their vote matters in the constituency they live in; UKIP voters are the most sceptical
According to a recent BBC report on political battlegrounds, even in a landslide election like the one in 1997, 70% of constituencies do not change hands.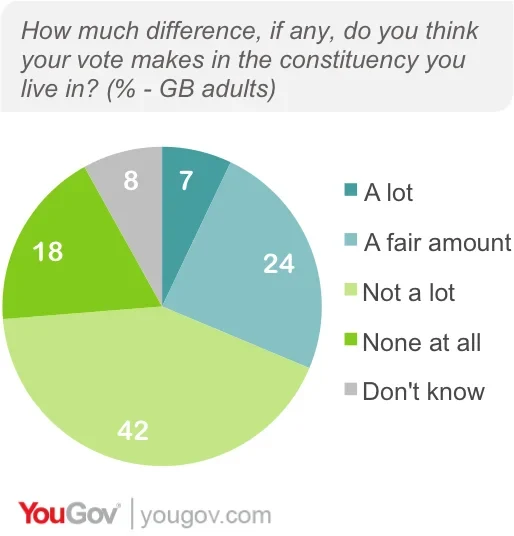 New YouGov research suggests that a similarly small proportion of voters think their vote makes a significant difference in their own constituency: just 7% think their vote matters "a lot" while another 24% think it matters a "fair amount". 60% think their vote "not a lot" or not at all in their constituency.
Voters who support the parties currently represented in parliament – Labour, the Conservatives, and Liberal Democrats – are all more confident in the meaningfulness of their votes, with between 36% and 39% saying their vote matters. In comparison, only 28% of UKIP voters think their vote makes at least a fair amount of difference in their own constituencies.
The existence of "safe seats" is nothing new. Also according to the BBC report, "12 of the 17 general elections since 1950, fewer than one-in-ten seats changed hands from one party to another".
Image: Getty