The season of giving is here and more people are starting to think about donating to charity.
In the run up to Christmas, YouGov's CharityIndex shows that across the sector as a whole, Value scores – which measure people's propensity to donate – have increased from +20.7 to +21.5 over the past 30 days. But how much of this is down to Yuletide generosity and how much of it is driven by other factors?
Oxfam and Shelter both seem to be experiencing an uplift as a result of their festive campaigns. Oxfam is currently running a Christmas season appeal on their website called "the 12 days of giving", in an effort to reach a £1 million goal for Syria refugees. Oxfam's appeals and campaigns have also generated substantial Ad Awareness, as their scores in this area also experienced a significant increase in the past 4 weeks. Over the last month, it has seen the greatest change in its Value score of all the organisations covered by the CharityIndex rising 6.1 points across the past 30 days.
Shelter has also seen significant increases in its scores in the lead up to the holiday season, including a recent increase in its Donation Consideration score of 2.5%. Christmas is one of Shelter's major fundraising periods and the charity also experienced a large increase in its Value score over the festive period last year. This was while running its campaign to raise awareness of the number of children who would be homeless on Christmas day (below). We will monitor Shelter's CharityIndex scores this year to see if their campaign this Christmas achieves similar results.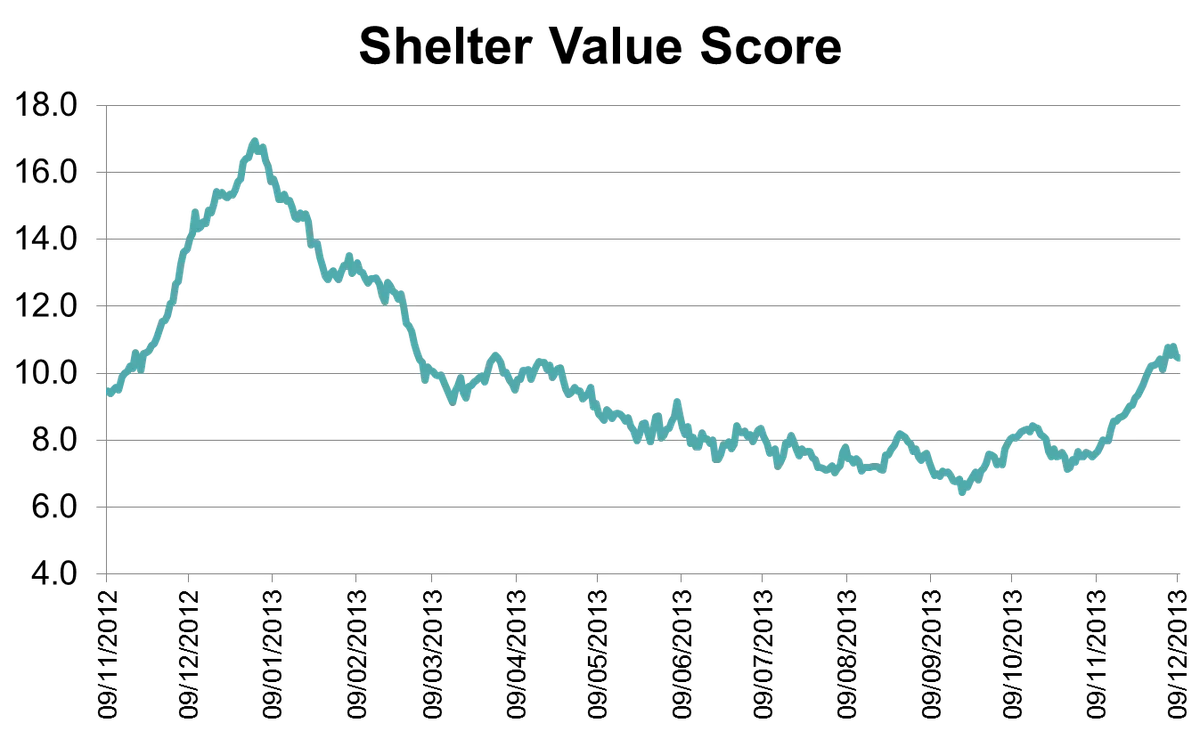 However, some charities have seen their public perception change as a result of non-festive events. In terms of Index scores, which measures overall brand health, Children in Need experienced the largest increase across the sector over the past 30 days. Its 4.6 point increase was largely due to the attention it received around its annual telethon, which took place on 15th November.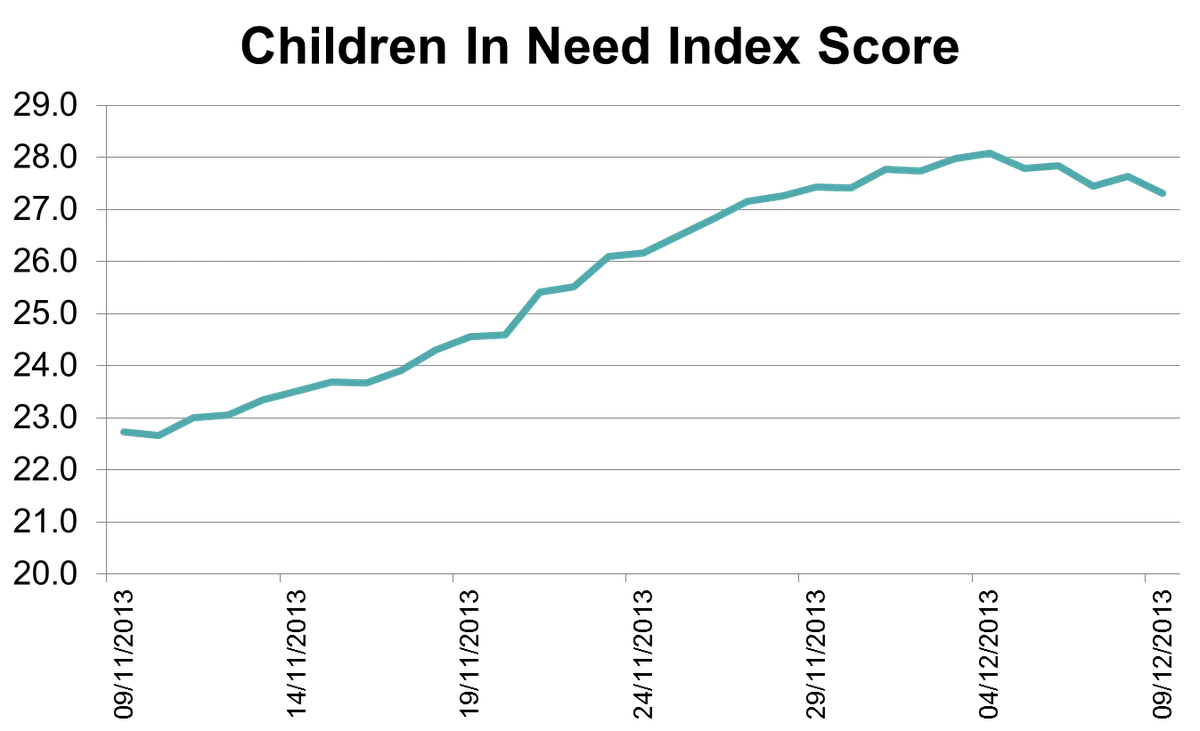 In the past 30 days, the British Red Cross has seen upward movement in a large number of its metrics as it appealed for donations to help victims of the typhoon in the Philippines. Its Buzz, Attention, Ad Awareness and WOM Exposure scores all rose, showing that not only had the public heard and read about the charity in a positive light but they also discussed it with friends and family. As a result of its appeal, the charity's Consideration and Donation Intent scores also greatly increased as did its Current Donor status, which measures the percentage of respondents who have donated to the charity in the past three months.
Although a great number of charities have recently seen their scores increase as a result of campaigns and events, as the festive period nears and 2013 draws to a close, it is Macmillan Cancer Support that is finishing 2013 as the organisation with the strongest CharityIndex scores. On 9th December, Macmillan noticeably out-ranked all other charities on across the full range of brand health metrics – Impression, Quality, Value, Reputation, Satisfaction and Recommend. Macmillan was also positioned well ahead of the other charities within the sector on the Index score that measures overall brand health. It's score of +46.5 is five points higher than Cancer Research UK, the second highest ranked charity on the Index (which scores +41.5). Macmillan also held the first place ranking on Index within the charity sector at the end of 2012.

When looking at respondents' intent to donate in the near future, on 9th December 2013 Macmillan also held the highest Donation Intent score (with a score of 12.6%. We will continue to monitor whether Macmillan can maintain its position throughout 2014.
More information about YouGov's CharityIndex can be found here.