Microsoft's recent purchase of Nokia is testament that the Finnish former giant is facing up to new the realities in the handset market.
That one of the biggest names in mobile phones should be in such a position is evidence of how Apple and Samsung have comprehensively re-shaped the landscape for mobile phone manufacturers.
With Nokia's future secure, it is important to ask why Microsoft would buy a seemingly ailing firm. What's in it for them and what makes it believe they can make inroads into a mobile market that is increasingly seen as a closed shop between Apple and Samsung?
Microsoft doesn't see the purchase of Nokia as just buying a handset manufacturer. Given competition in the mobile space comes from all quarters, handset manufacturers increasingly need to offer more than just a piece of plastic and metal with clever circuitry. Unified comms is the business of the day and in Nokia, Microsoft is laying its hands on an important piece of its strategic jigsaw that will allow it to consolidate and grow. The purchase of Nokia should help Microsoft develop in a number of important areas.
Enterprise: The mothership
Microsoft is already a force in computing, servers, cloud, tablets, and software. By adding mobile it can offer a compelling and comprehensive sell into the enterprise space. Handsets were the missing piece of the jigsaw when Microsoft was selling to businesses, mainly offering devices made in partnership with Nokia. By bringing the manufacturer in-house, Microsoft will be able to do even more in the enterprise space.
And they need to. Microsoft's purchase of Nokia could be seen as a strategic move to stem the attraction of its rivals in general – and Google in particular – getting in on its B2B operation. One of the main reasons BlackBerry collapsed is that Apple and Google stole a march on it, making the enterprise space increasingly competitive over recent years. Microsoft's position as the B2B market leader is being challenged – for example, our recent study found that while Microsoft is the preferred cloud services vendor for 27% of the SME market, 12% prefer Google. By owning Nokia, Microsoft can now push the Windows OS in the B2B space where it integrates seamlessly with the PC platforms that almost all businesses use.
The first place it can make its presence known is by sweeping up BlackBerry customers. This should be relatively straight forward, especially as – unlike the Canadian firm – Microsoft has no server costs to support. YouGov's smartphone tracker finds that among people who own a work smartphone, presently 58% have BlackBerrys, with Nokia on 12%, so there are rich pickings. Cost arguments may also help in taking on Apple (currently making inroads on 8% of the work smartphone market) given the Windows solution won't cost businesses as much in contracts and hardware as iPhones.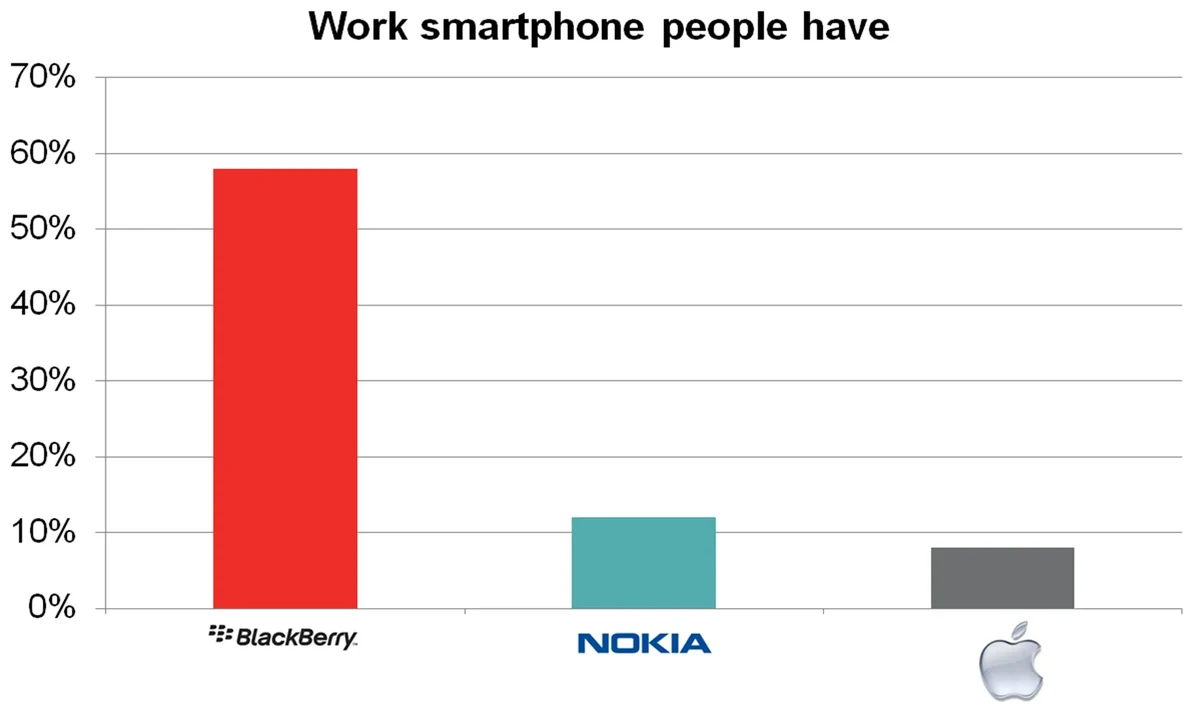 Entertainment: A game-winning hand?
Microsoft is in one of the best positions in the digital entertainment world. While initially slow to realise this, its next generation of Xbox has been re-designated, from a "games console" to an "entertainment box". Manufacturers who are most likely to succeed will have both the best content and the best hardware.
At the moment the Xbox One doesn't have the appeal of the PS4. 45% of console owners considering buying a new one expect to get a PS4 compared to just 14% for the Xbox One. However, once the device is available, consumers are likely to see that the device goes beyond the traditional games console and has a wide range of other features. With such functions as Skype, catch-up TV apps and Netflix built-in, Xbox One will change the way entertainment may be consumed.
Buying Nokia is a significant piece of this. By having a Microsoft handset, it means that the "entertainment box" can be placed inside a consumer's pocket and live beyond the home. It also means its entertainments can be sold as part of a comprehensive package to consumers. Currently 57% of Nokia owners never stream games compared to 39% of Sony and 28% of Apple. Nokia's figures here are comparable to BlackBerry's (59%) and point to the fact that people don't see them as entertainment phones, something driven by the dearth of apps available on other operating systems.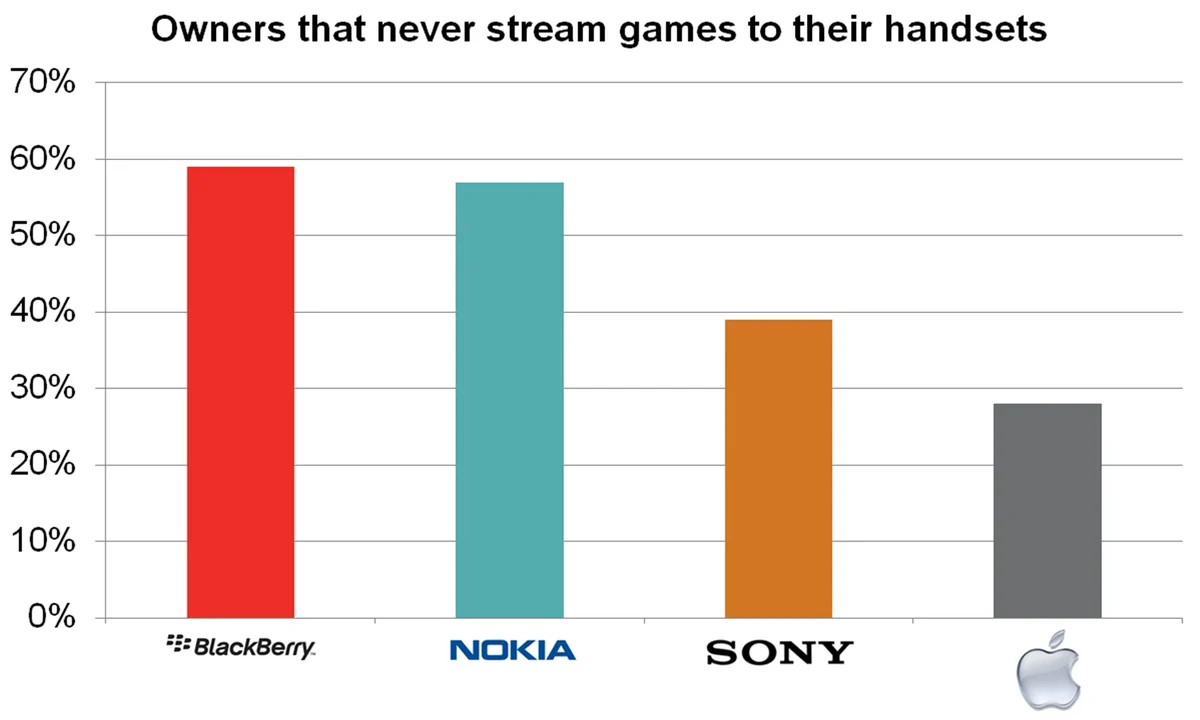 Tablets: Just the medicine
Microsoft has yet to truly establish itself in the tablet category, with a low market share for both their Surface device and Windows OS (6%). However, this could change. Other brands have realised that some tablets are not yet a work device (it is used more for consumption than creation, for example, and neither Android nor iOS really work for creating documents). They have therefore started to produce tablets with Windows 8 included, and 22% of those looking for a tablet believe it will come with the operating system.
Tablets are also merging with another emerging category – hybrids and convertibles, and this is where both consumers and businesses may latch onto Windows. By having Nokia, Microsoft finally has a thoroughbred devices manufacturer in its stable that people are familiar with and have an affinity to. To get into the devices market in this area Microsoft certainly needs a leg-up given recent reports of extremely sluggish sales of its Surface convertibles.
Conclusion
The acquisition puts Microsoft in a good position as the company now has a phones division to work with its laptops, desktops, tablets, software and cloud offerings. However, it would be silly to assume that just because it is now Microsoft's phone division that the re-tooled Nokia will get a seat at the top table alongside Apple, Samsung and Google.
While its smartphones fit into other areas of Microsoft's business, a handset manufacturer still needs to produce functioning phones that consumers and businesses want to buy. Microsoft/Nokia has some way to go before it can even dream of knocking the competition of their perch. It may be the right product at the right time, however, with the Windows OS slowly but surely increasing its market share – up to 6% in the last quarter. Yet, by aligning it to its powerful entertainments offerings, Microsoft has given Nokia a future.
An edited version of this piece first appeared in Mobile Magazine
Image: Getty