YouGov CEO, Stephan Shakespeare compares McDonalds and Burger King following the former's break with Heinz.
The battle of the burgers got saucier this week when McDonald's announced it was severing its 40-year relationship with Heinz after the ketchup-maker hired a former head of Burger King as its new CEO
Perhaps adding salt to the wound, Burger King revealed better-than-expected third-quarter profits. McDonald's profits also narrowly topped expectations, but its sales fell below estimates and the company warned of sluggishness in October.
It's a tight race for who can sell the most burgers, and the battle for best brand is also closely fought. Who is winning depends on where you are.
In the USA, both brands have a healthy Index score (a composite of six key measures of brand health), but BK leads McD's.
In Germany, both brands are also seen positively by consumers but McDonald's enjoys a 3.5 point lead.
McDonald's 1,200 French outlets were previously unopposed by Le Whopper, but recently Burger King returned after a 15-year hiatus. Both brands have steadily improved since the start of the year but retain a negative Index score.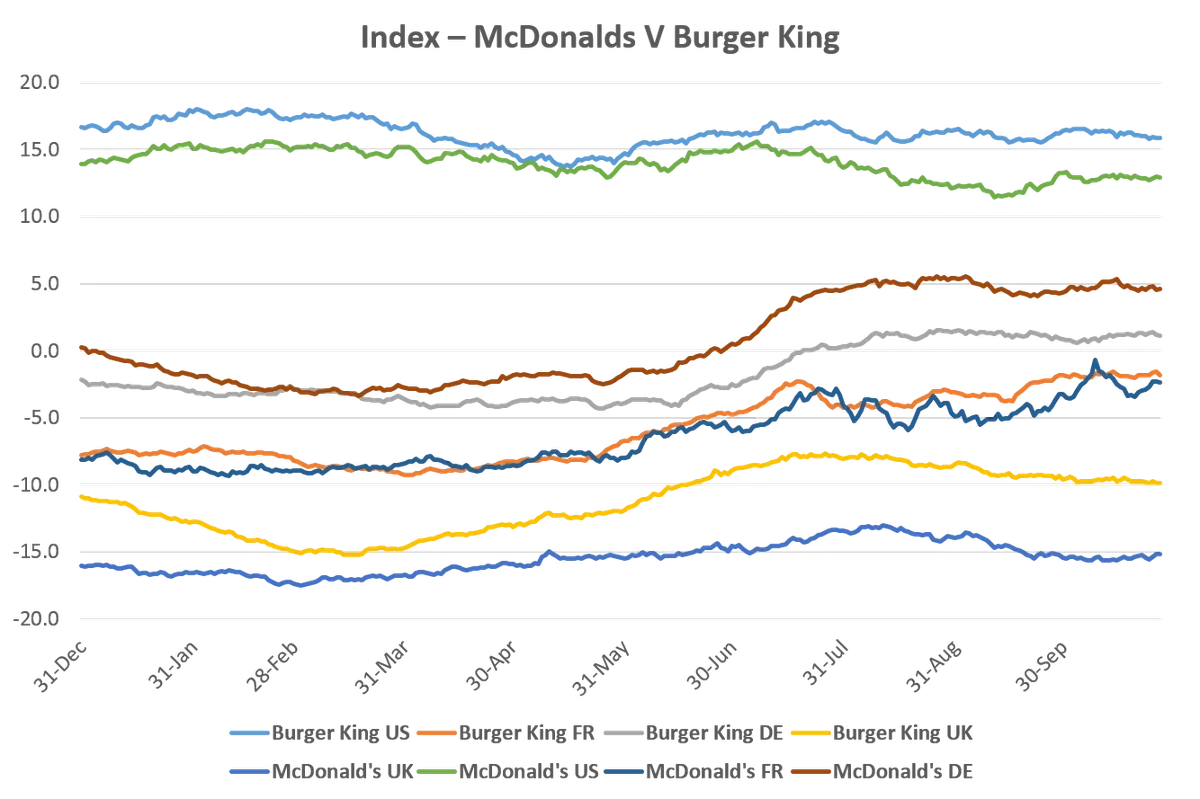 British diners have the worst view of the brands, but BK is seen as less bad than McD's by about five points.
YouGov BrandIndex has recently moved into Brazil, and so I can reveal that in this hot emerging market Burger King also narrowly leads with an Index score of 16.1, with the Golden Arches not far behind at 12.5.
It's still too early to tell what effect being kicked to the curb by McDonald's will have on Heinz, but our research shows that it has an extremely positive rating with consumers, with an Index rating of 46.3 in the UK, making it an attractive partner for any brand.