Prince George has been christened and baptised, but most people think the ceremonies are unimportant – even a third of Christians
Today the Archbishop of Canterbury Justin Welby has christened and baptised Prince George, the three-month-old son of the Duke and Duchess of Cambridge. The Archbishop has said he hopes the "extraordinary" ceremony will inspire others to have their children baptised, and some even camped overnight in the rain to get a view of the royal affair.
But most British adults (52%) think ceremonies such as christening and baptism are not important.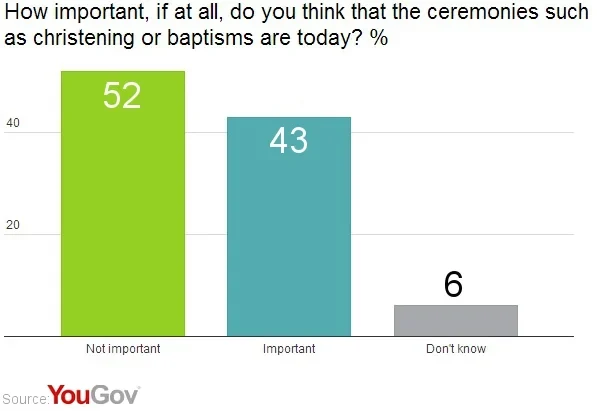 43% do think they are important.
While the majority of Christians (64%) do think the ceremonies are important, a surprisingly large number – a third (33%) – do not.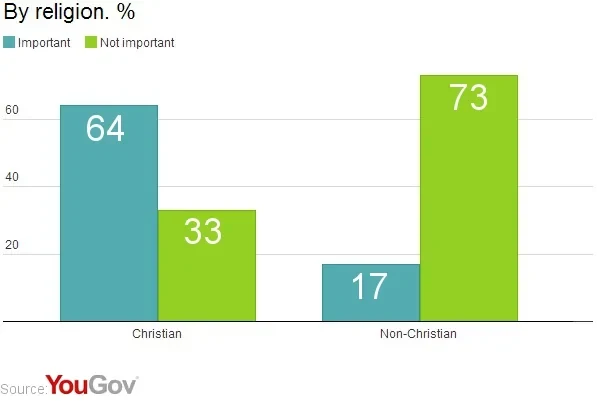 This is twice the number of non-Christians who think they are important (17%).
Prince George's Godparents were also announced today. There are seven alltogether, including Zara Tindall, wife of former England rugby player Mike Tindall. The ceremony was by royal standards low-key, and didn't follow the tradition of holding the service in the Music Room of Buckingham Palace.
Image: Getty