Burberry chief executive Angela Ahrendts has announced her intention to leave the company to join technology giant Apple as senior vice president for Apple retail and online stores.
Ms Ahrendts' departure comes after 10 years at the company and many credit her with turning Burberry into a globally recognised brand. This announcement follows another set of stellar results for Burberry, with 17% growth in retail sales for the six months to September. Total revenue has increased 14% to £1.03bn.
Ahrendts will be replaced by chief creative officer Christopher Bailey, who has been in the role for six years.
News that one of the UK's most successful CEO's was leaving her post naturally had a significant impact on Twitter. So far today 50.7% of UK Twitter users have heard a mention of Burberry on their private feeds, up from just 2% of users yesterday.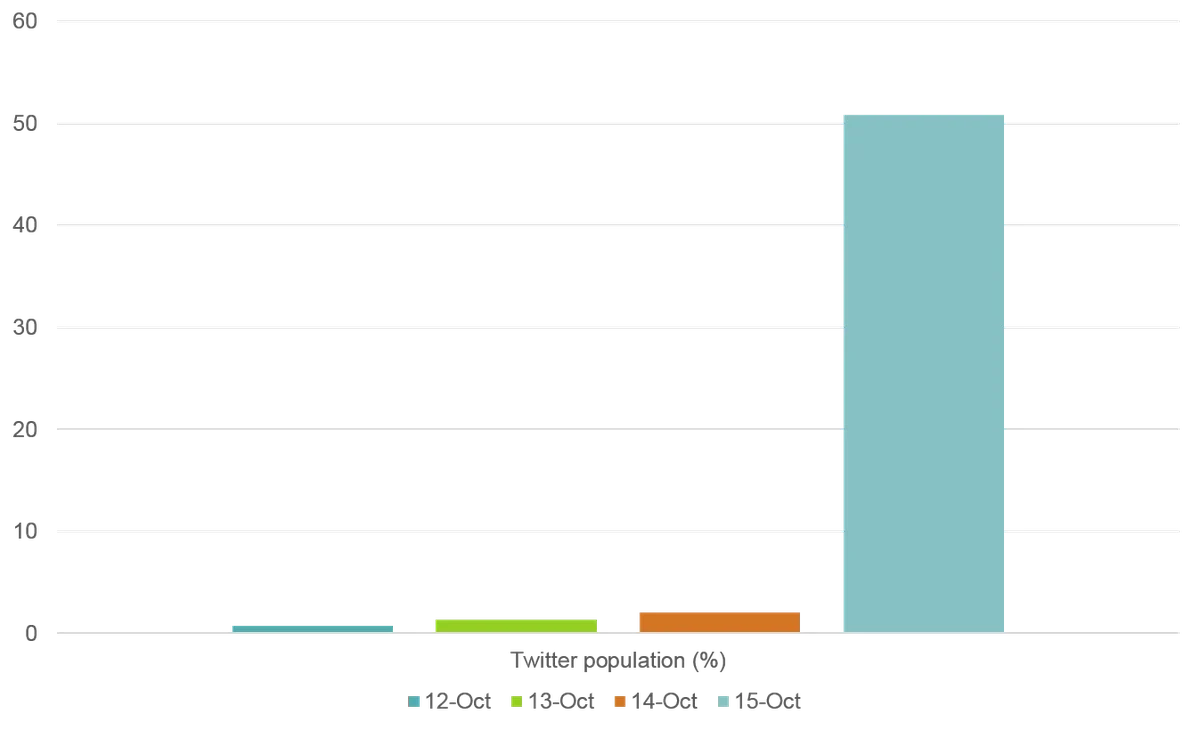 Sentiment on Twitter has been largely positive, with users commenting on Ahrendts credentials and the Apple's future strategic direction:
'Apple brings in Burberry hotshot Ahrendts to drive retail side'
'Tim Cook's latest hire for SVP of Retail, Burberry CEO Angela Ahrendts, underlines his intentions to move #Apple into wearable computing'
'Happy lesson from Burberry CEO joining Apple: do good at something contemporary and it's totally transferable'
'AA + Apple? Genius appointment'
'Five reasons Burberry's CEO is perfect for Apple: Angela Ahrendts used social media to bring upmarket fashion
Image courtesy of Getty