EasyJet has publicly apologised after "an issue at the boarding gate" meant 29 passengers were left in the boarding corridor while their plane departed without them.
The group had shown their boarding passes and were waiting in the corridor beyond the departure gate when their plane unexpectedly took off leaving them stranded in the boarding corridor for 20 minutes.
The group's hold luggage was on the departing plane, leaving passengers with just their hand luggage.
One of the affected passengers simply commented that it is "unbelievable that a flight could take off with passengers missing".
EasyJet have confirmed that 19 of the passengers were placed on the next available flight to Gatwick, while the remaining passengers were provided with accommodation before flying back to their original destination, Bristol, the following day.
This story was covered by a number of leading news brands including the Mail Online, The Independent and The Times. Unsurprisingly this coverage caused a large number of UK Twitter users to hear about the story via Twitter.
Using YouGov's social media analysis tool, SoMA, we can see that 9.9% of UK Twitter users heard about easyJet yesterday compared to just 1.3% the day before that. We know that this increase in reach was caused by this PR crisis because the two most popular words mentioned alongside easyJet were "passengers" and "29".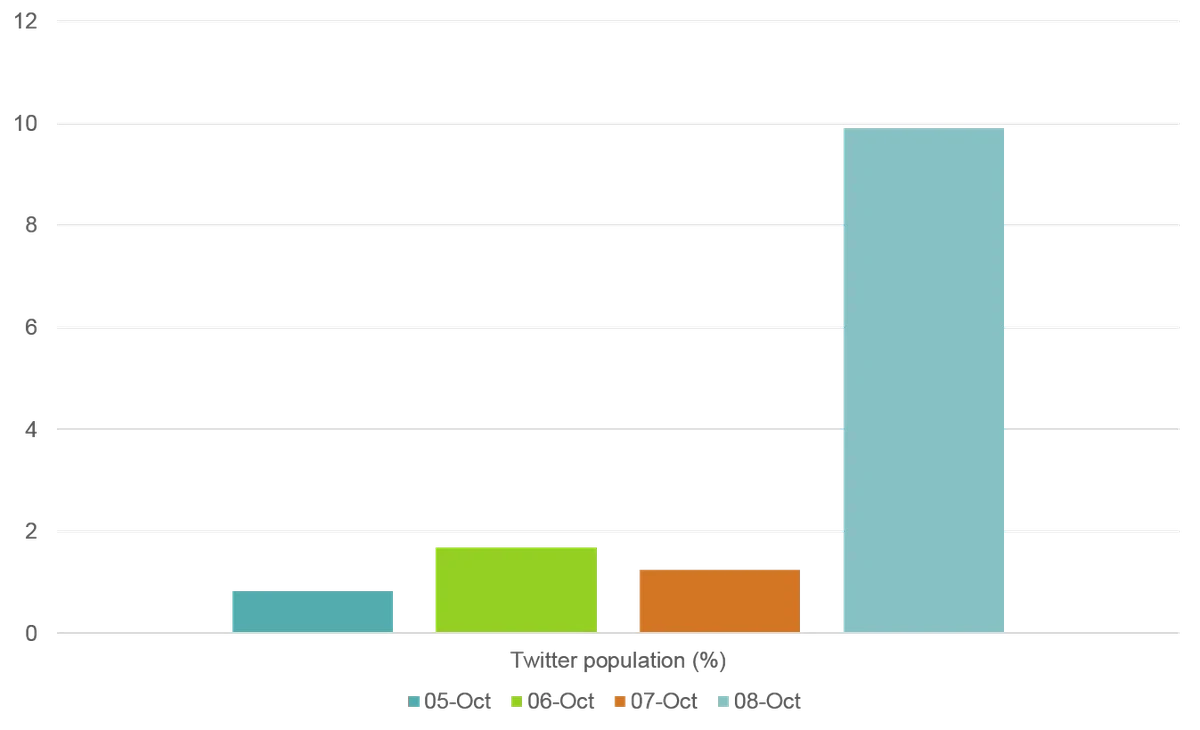 In terms of demographic groups, it is interesting to note that of those that heard a mention of easyJet yesterday, 56% were male, 21% earn £50k+ and 22% are aged 55 or above.
This story comes at a bad time for easyJet, particularly because rival low-cost carrier Ryanair recently announced it is stepping up its game in terms of customer service.
While easyJet still trumps Ryanair across YouGov's BrandIndex consumer perception scores, failing to fly passengers after they had checked-in and loaded their luggage demonstrates the vulnerability of all brands to customer-related PR crises that can spread like wildfire on social media.
Image courtesy of Getty