The colour code 'Pantone 2865c' probably does not mean much to most UK consumers. However the code represents an iconic colour that has been at the centre of a landmark legal case that concluded last week.
For those wondering what the mysterious Pantone 2865c represents, it is the colour code for the famous purple that has been used to wrap Cadbury's chocolate for nearly 100 years.
Recently, Cadbury tried to trademark the iconic colour, thereby preventing other manufacturers from using it. However, last week Cadbury lost the legal right to Pantone 2865c in a court battle with rival Nestle.
While the court battle was fought and won by Nestle, the reality of this outcome means that all brands are now able to use Pantone 2865c.
Trademark attorney, Fiona McBride, referred to the ruling as a "massive blow to Cadbury".
While the ruling could prove to be damaging to Cadbury's business and products, it also had an immediate impact on the brand's social media coverage.
Using YouGov's social media analysis tool, SoMA, we can see the impact of the ruling on UK Twitter and Facebook users.
On Twitter the number of UK users that heard about Cadbury on 4 October was 8.9% compared to just 1.1% the previous day. There was a similar increase in reach amongst UK Facebook users with the proportion of those that heard about Cadbury increasing from 0.51% on 3 October to 0.97% on 4 October.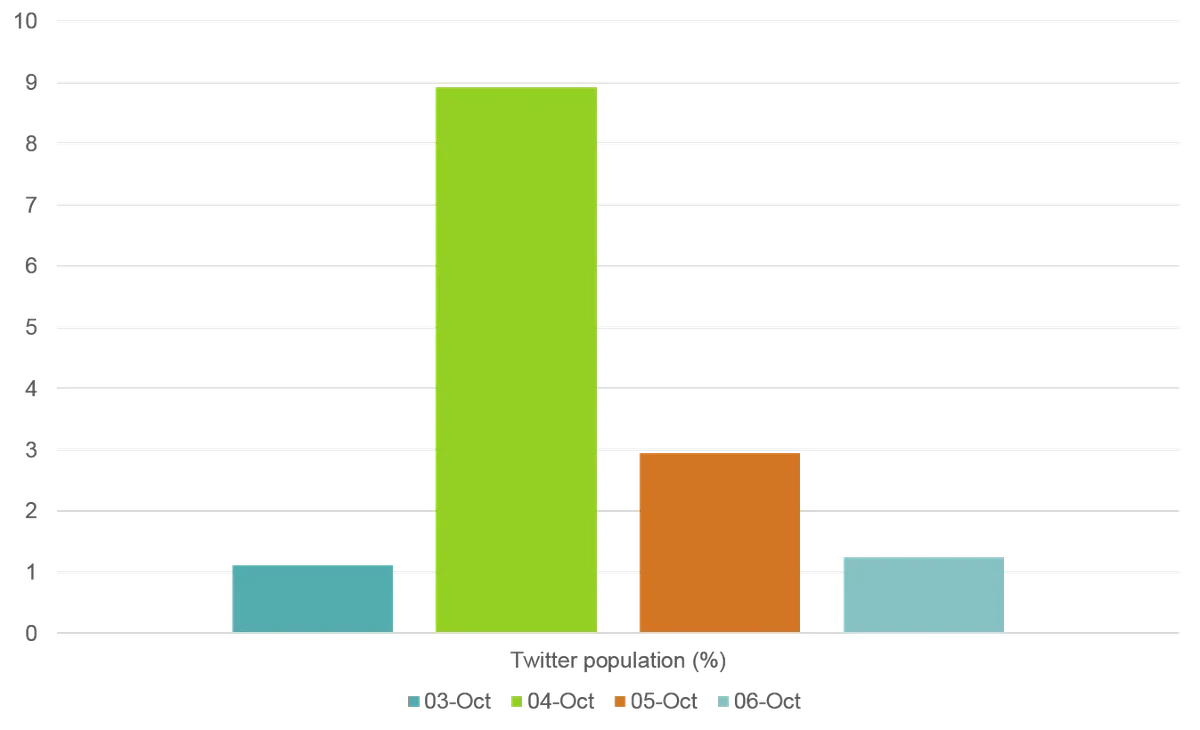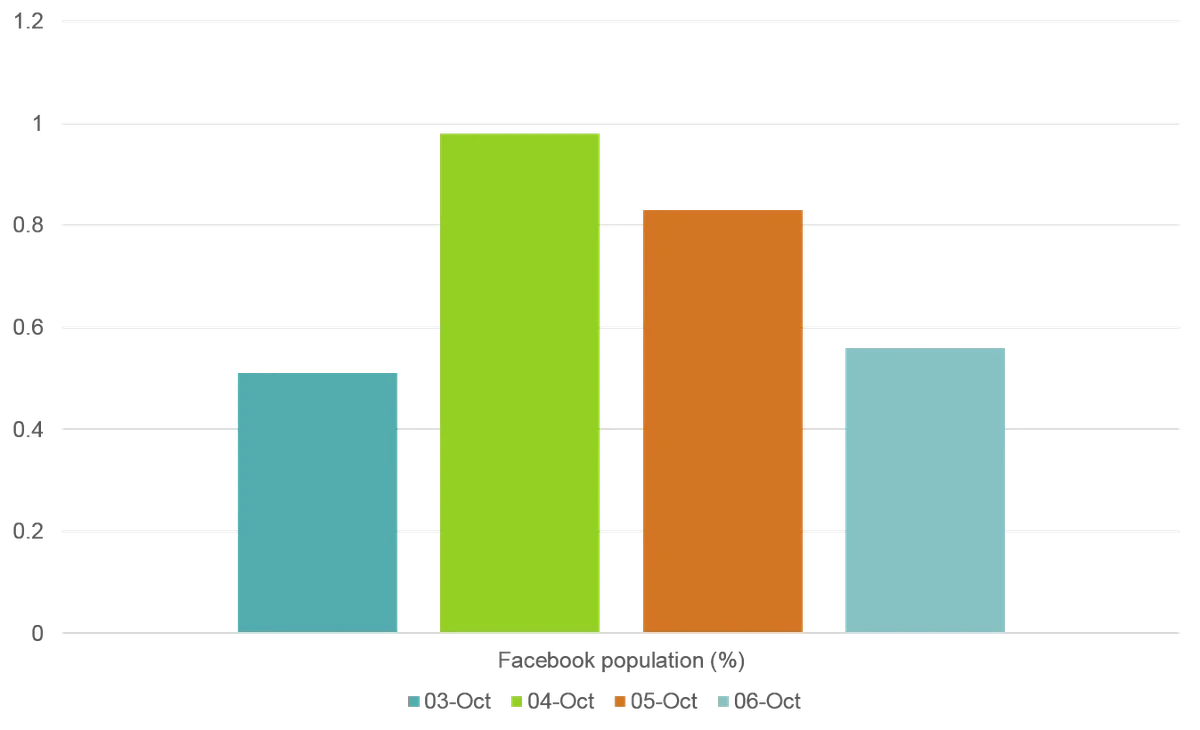 Leaving no ambiguity as to what caused this increase in reach across both networks, we can see that the most popular words mentioned alongside Cadbury include "loses", "purple", "colour" and "trademark".
In order for brand or communication managers to effectively navigate a PR story, it is crucial to understand exactly who is hearing about their brand. SoMA is, therefore, a crucial tool because it is unique in its ability to offer insight into exactly what demographic groups heard about a brand.
For example, of those users that heard about Cadbury on Twitter on 4 October, we know that 51% were male, 19% were from London and 30% were aged 25-34.
Interestingly, different demographic audiences heard about Cadbury on Facebook on exactly the same day. For example 76% of those that heard about the chocolatier on Facebook were female, 12% were from London and 33% were aged 25-34.
This demonstrates the importance of knowing your audience so that communication can be effective by targeting relevant audiences.
Image courtesy of Getty