The battle between two of the UK's leading supermarkets intensified today as Sainsbury's and Tesco each reported contrasting financial results.
Tesco reported a 23.5% decline in global profits for the first half of its financial year, while like-for-like sales in the UK, which exclude new store openings, fell by 0.5%.
In contrast, Sainsbury's reported a 2% increase in like-for like sales (excluding fuel) for the previous quarter. Furthermore, the supermarket's online revenues rose by 15% in the same period, while revenues at its convenience stores increased by 20%.
Using YouGov's brand perception tool, BrandIndex, we can see that Sainsbury's is also outperforming Tesco across a range of consumer indices.
If we look at each brand's overall Index score, the broadest measure of brand health, Sainsbury's is way ahead with a score of 35.7 compared to Tesco's score of 12.4.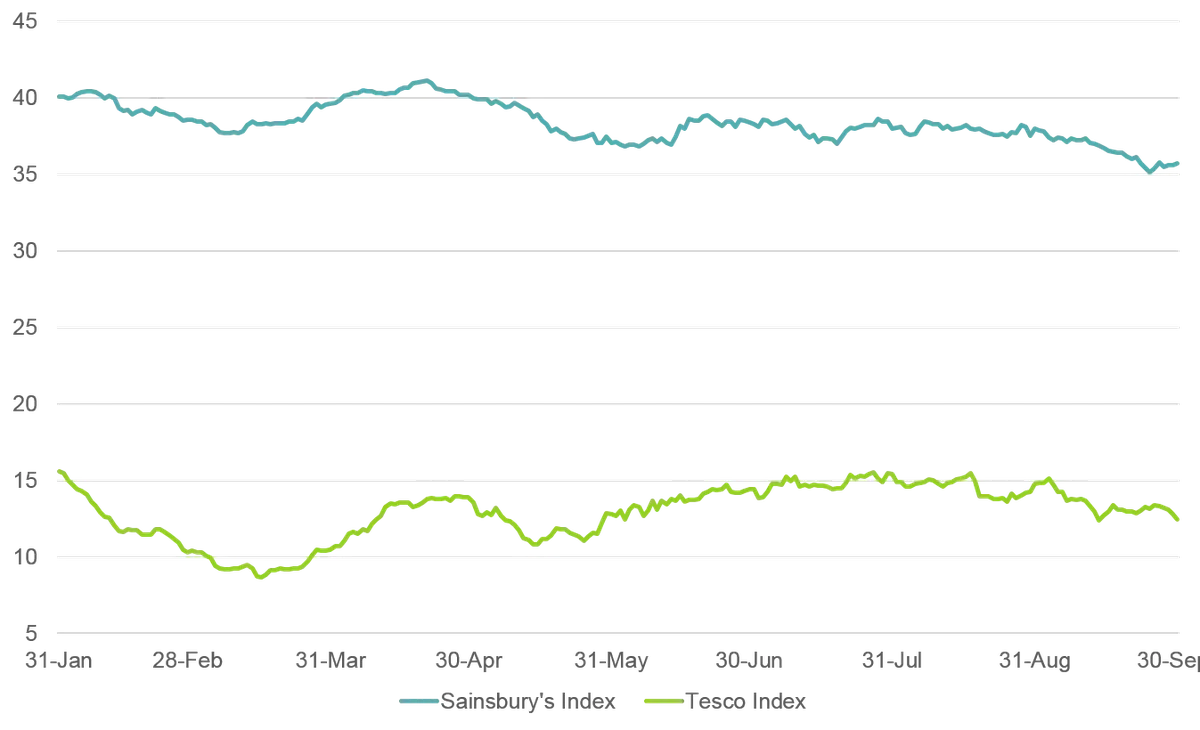 Sainsbury's is also besting Tesco across a range of key consumer indicators, including Quality (45.2 against 13.8) and Value (20.3 against 12.7).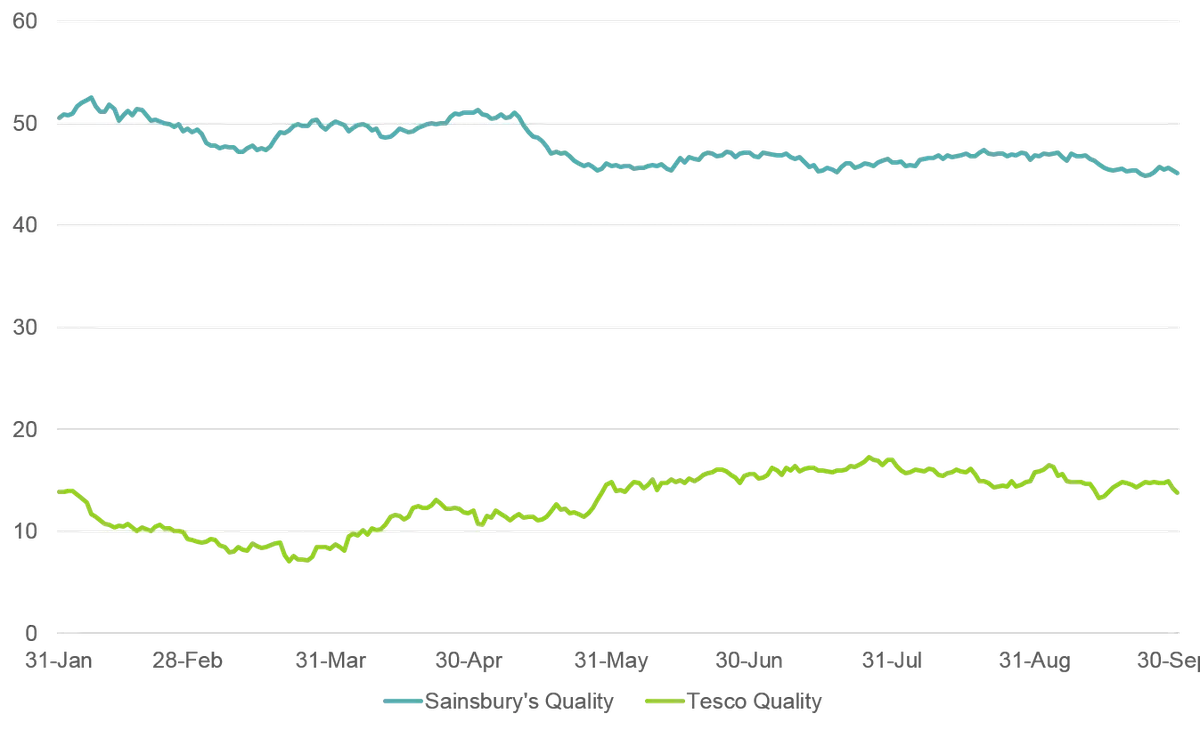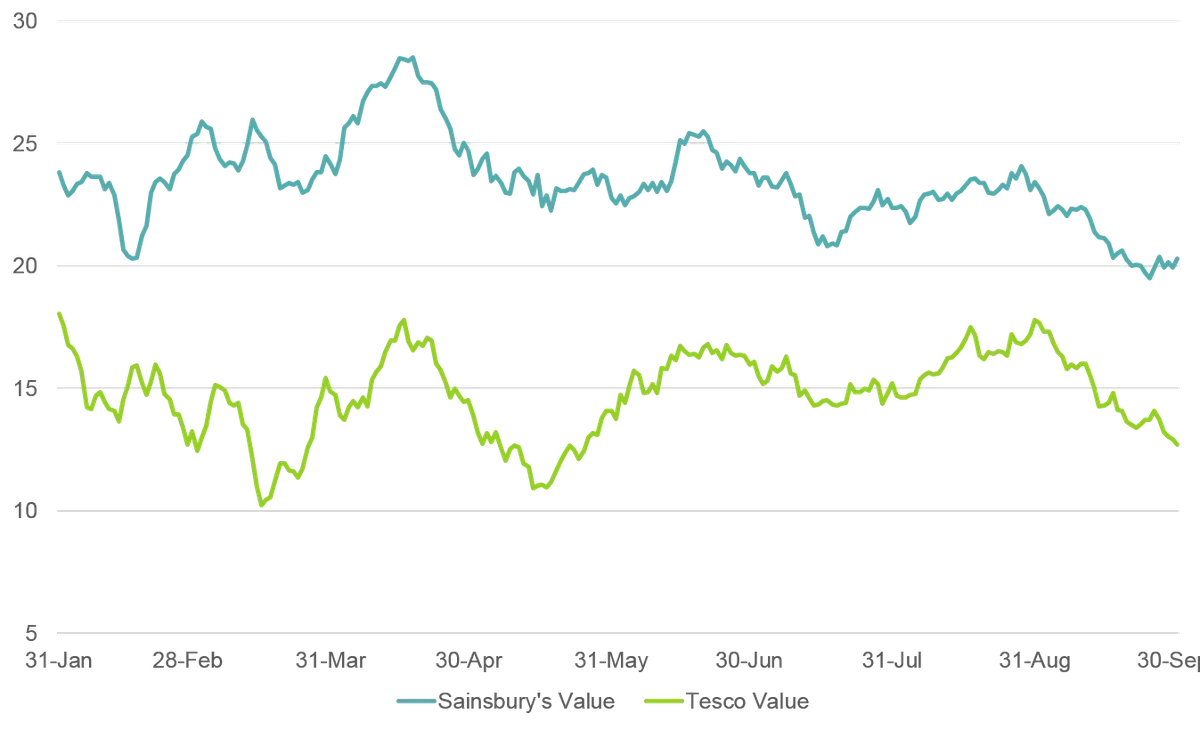 While Tesco's international business seems to be predominantly responsible for its significant decline in overall profits, its UK business is also under pressure.
By looking at each brand's consumer perception scores, it is clear that Sainsbury's is outstripping Tesco in key areas of consumer perception. This helps to explain the commercial performance of each company in recent months and could provide crucial insight into the future performance of the rival brands as we head into the all-important festive trading period.
Image courtesy of Getty