On 12 September the government formally notified the stock exchange that it intends to privatise the Royal Mail "in the coming weeks".
As part of the plans, it is expected that employees will receive around 10% of the shares, with the rest being offered to institutional investors as well as members of the general public.
However, the Communications Workers Union (CWU), which represents postal workers, is already threatening strike action.
The move could also prove to be contentious amongst the public. Recent YouGov research conducted in July found that two-thirds of the British population oppose the privatisation of the Royal Mail, with just over one-third (36%) stating that they "strongly oppose" the policy.
The government believes that privatisation is necessary in order to innovate and improve the postal service. Furthermore, Moya Green, chief executive of Royal Mail, has stated that privatisation was inevitable and urged the unions to come to an agreement.
Using YouGov's social media analysis tool, SoMA, we can see the significant impact of this announcement on Twitter.
More people heard about Royal Mail on Twitter on 12 September (51% of UK users) than on any other day in the last four months.
This includes Royal Mail's reach on 28 May when it announced soaring profits (26.2%) and on 12 July when Vince Cable announced that Royal Mail employees were to receive free shares, which meant that 45.9% of UK Twitter users heard about the brand.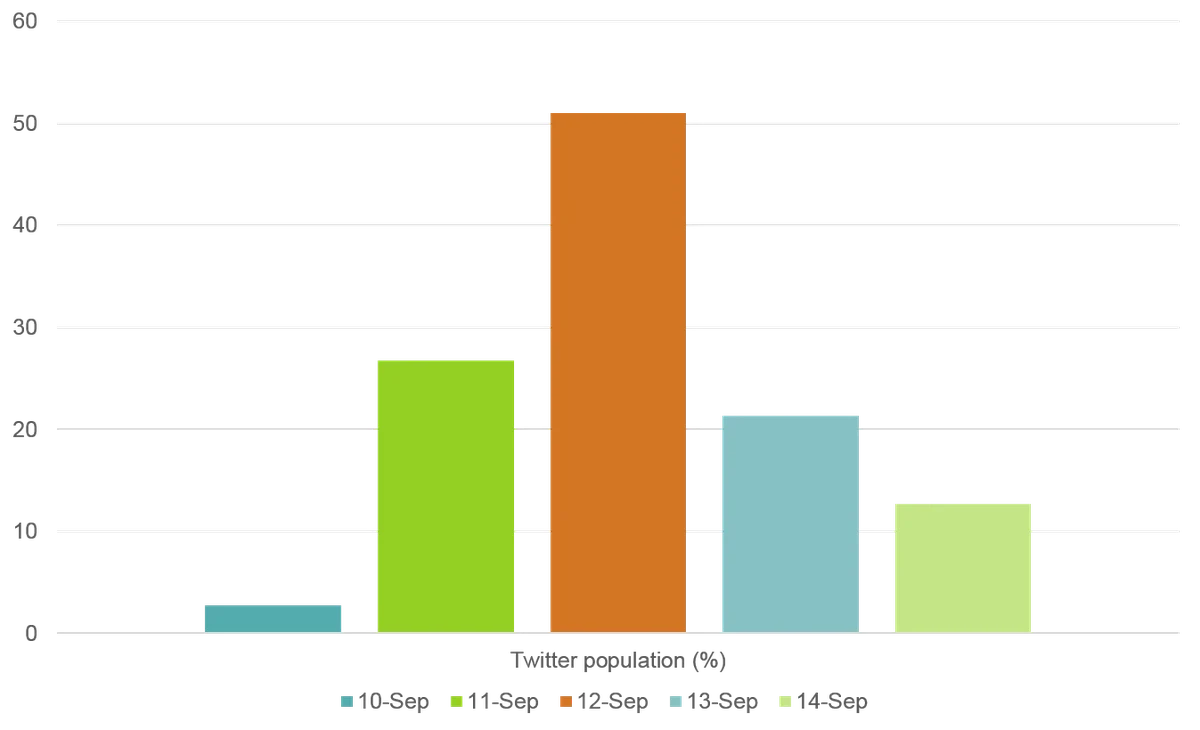 SoMA is unique in its ability to offer insight into exactly what demographic audiences heard about the Royal Mail on 12 September. For example 56% of those that heard about the company were male, 19% were from the North and 40% were aged 40+.
As the privatisation of the Royal Mail soon approaches and as possible strike action looms, we will be monitoring the impact on social media.
Image courtesy of Getty